Football fans are funny. And by funny I mean sad.
Neurotic, too.
Last week, Dallas Cowboys fans boo-hoo'd about the team's poor play in its first four games and declared the season a washout before the halfway point.
Nearly every person I talked to predicted the Cowboys would be lucky to go 8-8, and few expected the team to make the playoffs.
Then the Cowboys travel to Baltimore and put themselves in position to win the game with a last-second field goal against a first-place team in a hostile stadium.
Unfortunately, the kick by the normally true Dan Bailey veered left for a near miss. Ravens win 31-29.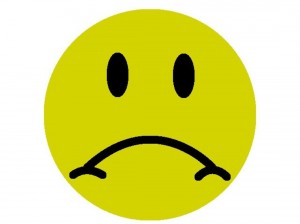 This morning, Cowboys fans are angry and depressed. Nobody seems satisfied to have seen a competitive, hard fought game. Nobody cares that the Cowboys fought like tigers from beginning to end, overcame adversity, and almost pulled off a miraculous win.
I listened to sports radio this morning. Everyone was ranting about missed opportunities, dropped balls, penalties, poor clock management. People who gave the Cowboys no chance to win are now crying over the fact that they almost won, but came up short.
Ravens fans aren't any happier.
A look at the Baltimore Sun's online sports page reveals a similar angst and defeatism even though the team is 5-1 and in first place. Winning isn't even enough for those fans.
Meanwhile, Cowboys haters who root for other teams are still pissed off about the Cowboys loss.
Doesn't anybody  just enjoy watching a game anymore, win or lose?
I want the Cowboys to win, but I don't expect them to win. I'm satisfied if they play with heart and fire. They did.