Two people attending a sporting event often share an emotional rollercoaster. They experience ups and downs, hanging on what happens next. They calm their nerves by telling themselves it's only a game, even though they know it's much more.
And if everything goes well in the end, they go out on a second date together.
On Friday, Feb 5, the Fort Worth Weekly will host LOVE FW: A Curated Singles Event. The brains behind the Weekly's fine Xs & Ohs blog have created it, and if you're single in Fort Worth, you should really sign up. Hell, they're holding it at a brewery. Even if you've declared a moratorium on dating, you surely haven't given up beer (in fact, a relationship with beer often accompanies dissatisfaction in relationships with the opposite gender).
So now that you've signed up, thanks for coming back to read the rest of this column, which, like my other Fort Worth Weekly material, involves sports. What if you meet someone at LOVE FW and you're wanting to figure out where to take this fascinating individual on an actual date? If you're still reading, you like sports, so why not take him or her on a sports date?
A trip to a game has some advantages for a first date. It's low pressure, with no awkward need to slow dance when the band breaks into "Every Rose Has Its Thorn." The action on the floor/court/ice can break up awkward silence with the occasional "Wow, did you see him deke that guy into next week!" Because you're in a casual atmosphere, it removes some pressure to dress up. A game tends to end with a good portion of the evening still left, too, so you can always go elsewhere when it's over.
Once the date is set, I expect it is probably a good idea to go ahead and buy the game tickets. Advance purchase assures no "oh, um, let's just get frozen yogurt" moments when you show up and the arena is sold out, plus it makes it tougher for the person you're courting to back out if you've messaged him or her a photo of the tickets. In today's world, resale markets help you unload them anyway in case the not-yet-significant other gets cold feet or meets someone with better seats.
One cautionary note for sports first-daters: beware the kiss cam. This scoreboard feature picks out random couples in the crowd and shows them on the video board. The expectation is for the pair to then kiss each other. If things are going really well, of course, that may be just what you want. Otherwise, if you spot it before your companion does, that would be a superb moment to offer to head to the concourse for a round of beers or pretzels. I am particularly sensitive to this phenomenon as I know a lot of the crew members who work the shows. Cruel directors and camera operators like nothing better than to embarrass unfortunate friends on a night out.
So where should you go? Certainly if both of you like a certain team or sport that's in-season, pick that one. Otherwise, I have a few ideas for you.
None of these jaunts carry huge price tags. Of course, you can always splurge for VIP packages, and yes, if you can afford to hire a private jet and fly to the Champions League final, do that. If you're out with someone who's meh about sports, you may need to consider adding an extra high-end element so he or she can tell friends about the trip to the suite or the pit passes. For the most part, though, let's assume you just want a fun North Texas sports experience with a little pizzazz.
Texas Rangers
Buy tickets in Globe Life Park's Lexus Club Terrace on the left field side, ideally sections 210 and 211. The location tends to get what passes for a summer breeze, plus you have a good view of the game and the main scoreboard. You're not in the zone, however, where you're likely to get hit by a foul ball if you're paying more attention to your paramour than the game. From a date standpoint, it also offers air-conditioned bars just above the seating section. They work well if you want to cool off and just chat over a beverage.
Before or after the game, I like Birraporetti's in Arlington for their Caprese salad, quality house wines, and relaxed atmosphere.
If you're wild about a Rangers fan and can't wait around for baseball season, you can arrange a flower delivery from team mascot Rangers Captain in the days leading up to Valentine's Day.
Dallas Mavericks/Stars
You've got a ton of lovely upscale dining and drinking options in and around American Airlines Center. If you're not a high roller, and are sitting in the top level, consider the Dr Pepper Fan Zone. If you just want to go somewhere and converse, I have never seen it crowded or noisy. They don't serve alcohol, but there's something appealing about just sharing a Dr Pepper. It might even be classified as "cute." You can always head to one of the bars later.
Fort Worth Stock Show Rodeo
The rodeo just started and runs another couple of weeks. You might be hard-pressed to go with someone you meet at LOVE FW, as the final performance happen the following day. However, keep it in mind until then and by all means for next year. In addition to watching some of the best cowboys, cowgirls, and bucking stock in the world, you have the whole Stock Show through which to wander. If you want to mix in some culture before your sports, visit a museum beforehand. Kimbell members park free in the facility's parking lot.
College Park Center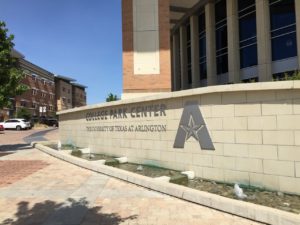 This might be the best value in local sports, especially given the way the Texas-Arlington men's basketball team has been playing. They do a lot of double-headers, so you can see both the women's and men's teams for $7.00 – $20.00. What I especially like about the UTA game experience is nearby downtown Arlington. I'm partial to the Grease Monkey, but you have lots of good options for pre- or post-game socializing. This summer, the WNBA's Dallas Wings will play at College Park Center. My guess is that a guy who shows respect for the women's game might impress a sports-minded female.
Pro Wrestling
It's part sport, part spectacle, and a good way find out if your partner takes him or herself too seriously. You've got Wrestlemania 32 coming up at AT&T Stadium on April 3rd. There are also a number of periodic local smaller-scale wrestling events going on at any given time. I noticed that VIP Wrestling is putting on a "Love, Lies, and Lariats" show on February 12th in Arlington.
Ride The Bike
Differences in ability levels make a lot of participatory sports experiences with someone you barely know potentially problematic. Suggesting you do an iron distance triathlon together if he hasn't trained for one likely won't get you far. However, casual cycling, perhaps followed by a coffee or other beverage might set a nice tone. Choose somewhere picturesque and not too taxing. Fort Worth's Trinity Trails provide some excellent options, I like to start by the Stockyards and ride through Trinity Park past the zoo.
Sports Charity Events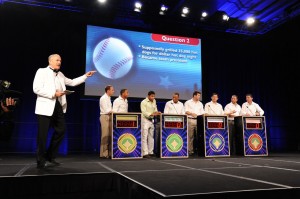 Attending a sportsy fundraiser offers a casual good time and the do-gooder component can't hurt your chances of making a good impression. Some of these can get a bit pricy, but they also often provide a tax deduction. I worked for years on the Park Place Dealerships Texas Rangers Triple Play Game Show Spectacular and think it would be a fun first date. Many others probably would, too. Charity golf tournaments generally work on a scramble format, which allows a high-handicapper to have a good time playing with someone better.
Bowling
If you don't want to go to a game, ride a bike, or attend a non-profit event, you and your sports friend can always go bowling. Or, if you somehow discover you're both truly dedicated keglers, consider a trip to the International Bowling Museum and Hall of Fame. It's located in Arlington and offers a wealth of displays you can browse in your shoes with the sizes printed on the outside.
Final Tips
• Do your homework but don't be a geek. If you know the names of the teams competing, their relative position in the standings, and some basic rules, that should get you through most situations. Spending the entire night explaining the intricacies of the left-wing lock probably isn't what this is all about. The caveat to that assertion is that if you casually note that the Mavericks just switched to their half-court trap and your date suggests they need to get more aggressive on those double-teams, then the sports talk is on.
• Don't bring your baseball glove. Not on the first date.
• Don't eat a Choomongous (the Rangers' 2-foot Korean beef sandwich). It's probably best to choose more graceful food.
• Wearing a team shirt to the game is probably fine, but leave the costumes at home. The same goes for painting team logos on your face. Avoid puckheads, blockheads, and flair hair, too.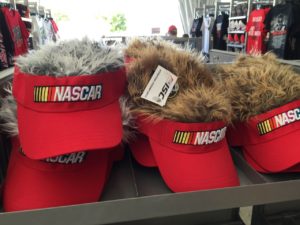 • Manage your fandom. If your seatmate hates your team, be cool, laugh, and remember it's just a game. If you only want to date Rangers fans, Major League baseball has a deal with match.com to allow you to meet those of like allegiance.
Conclusion
Most of the suggested experiences don't just work for first dates, so those of you already in relationships can certainly keep them in mind with Valentine's Day coming up. My last sports date was to a baseball game in Mexico City. If you want to hear all the details about it, or let me know about your favorite sports date spot, let's chat February 5th at LOVE FW.