This season, Central Market Fort Worth (4651 West Freeway, 817-989-4700) is offering six different chef-prepared meals, including an option to serve a complete feast for up to 14 guests. In addition to the magnificent meals and mains, savory sides and pies are available to order à la carte, plus tamales and five different types of Brie en croute. To order, log onto www.centralmarket.com/holiday.
Thanksgiving Meal Options
Holiday Feast for $369.99 (feeds 12-14 people)
All-natural hickory smoked ham with apricot ginger glaze, all-natural oven-roasted turkey and all the sides, including a mixed green salad with roasted carrots and feta salad, macaroni & cheese, cheesy potato casserole, whipped Yukon mashed potatoes, green beans with toasted almonds, oven roasted vegetables, savory cornbread dressing, turkey gravy, and cranberry sauce.
Beef Tenderloin Meal for $289.99 (feeds 6-8 people)
Herb-encrusted beef tenderloin with herb au jus, whipped Yukon mashed potatoes, jalapeño pecan dressing, and green beans with toasted almonds.
Traditional Thanksgiving Meal for $149.99 (feeds 6-8 people)
All-natural oven-roasted full turkey or hickory-smoked/spiral-sliced bone-in ham with apricot ginger glaze, plus savory cornbread dressing, green beans with toasted almonds, whipped Yukon mashed potatoes, turkey gravy, and cranberry sauce. (For $119.99 you can also order this meal with just a turkey breast instead of a full turkey to feed 4-6 people.)
Vegetarian Lasagna Meal for $34.99 (feeds 2 people)
Vegetarian broccolini & butternut squash lasagna, cauliflower florets with sticky garlic sauce, mixed greens, and roasted carrots & feta cheese salad.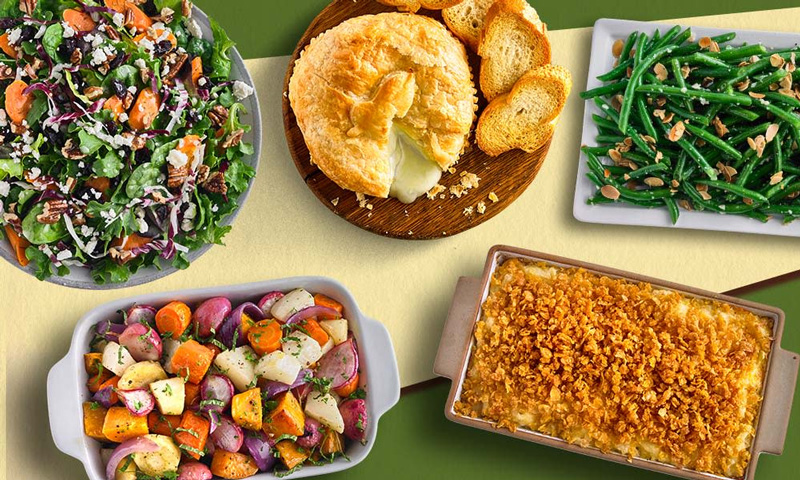 Appetizers, Casseroles & Sides to Compliment Your Meal (each feeds 4-6 people)
Available casseroles include cowboy casserole, baked ziti with sausage and peppers, Cajun seafood, chicken carbonara, and green chile sauce with penne pasta. Side dishes include savory cornbread dressing, butternut squash and apple dressing, jalapeño pecan dressing, Italian sausage bread stuffing, mixed greens roasted carrot and feta salad, apple walnut and coastal cheddar salad, green beans with toasted almonds, green bean casserole with porcini mushrooms and Gruyère topping, oven-roasted vegetables, herb-roasted delicata squash, roasted brussels sprouts, macaroni and cheese, cheesy potato casserole, whipped sweet potatoes, whipped Yukon potatoes, cranberry sauce, turkey gravy, herb au jus, and apricot ginger glaze.
For a Texas twist to the holiday meal, include tamales. Central Market has beef and pork, bean and cheddar cheese, chicken and tomatillo, bison and beef, chicken in red mole, and kale with fire-roasted tomatoes tamales available. All proteins can be ordered à la carte along with Central Market's side dishes and appetizers.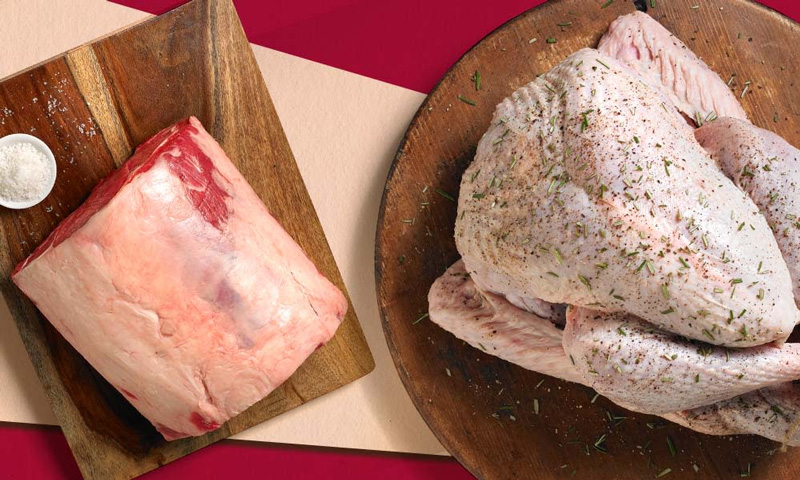 Let's Talk Turkey
For those looking to cook their own turkey at home, Central Market has fresh options in the meat department, including Diestel brand (organic whole turkeys, antibiotic-free brined/seasoned whole turkeys, antibiotic-free pecan smokes whole turkeys and free-range natural organic fresh bone-in turkey breasts), Greenberg brand (hickory-smoked turkeys), and Mary's brand (all-natural antibiotic-free whole turkeys).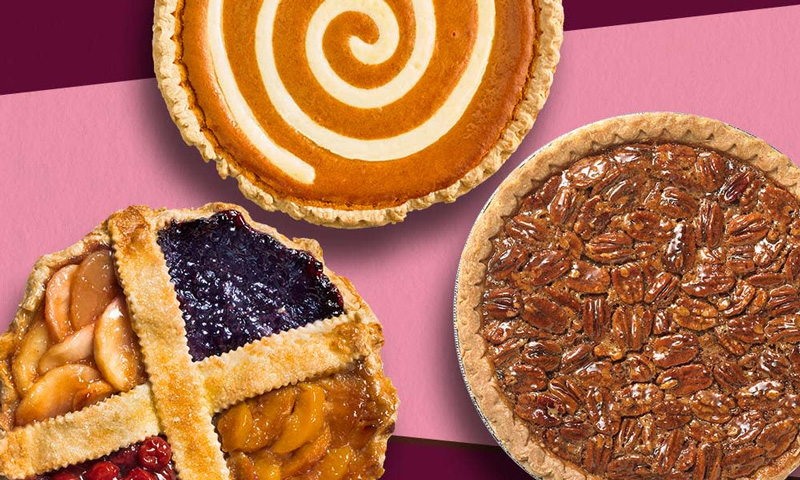 Save Room for Dessert!
Central Market is rolling out nine jaw-dropping varieties of holiday pies, including four seasons, traditional apple, traditional cherry, pumpkin chiffon, pumpkin cream cheese, traditional pecan, bourbon pecan, and chocolate pecan. In addition to these delectable options, Central Market provides a range of fresh-baked breads from the bakery, including pumpkin bread and stout gingerbread. You can also find crumbly cornbread and fluffy Brioche pull-apart rolls to accompany your meal.
About Ordering & Pick-Ups for Holiday Meals
The online ordering for Holiday Meals is live now. The Thanksgiving order deadline is Sun, Nov 19 at 6pm with pickup options from Tue, Nov 21 to Thu, Nov 23. A minimum of $50 is required for all Holiday Meal online orders. Orders must be received at least 48 hours before pick-up and are subject to availability. Early shopping is encouraged to ensure availability. On the day of your scheduled pickup, please follow the signs in-store for "Holiday Meals Pickup" at your Central Market and check in with a Holiday Meals Partner. If you need to shop the store for additional trimmings, please enter through the main store entrance. Holiday Meals cannot be picked up at Curbside. Visit https://www.centralmarket.com/holiday-meals to order.
Expanded Store Hours
Central Market will also offer expanded Thanksgiving store hours. From Monday to Wednesday, Nov 20-22, the store will be open 7am-10pm. On Thursday, Nov 24 (Thanksgiving Day), the hours are 8am-2pm.
A division of H-E-B, Central Market opened its doors in 1994 and now has ten store locations across North Texas. A bountiful produce department with unmatched quality and variety, an 80-foot seafood case, hundreds of cheeses, 2,500 wine labels, and extensive specialty grocery aisles make the Central Market experience unique. For more information, follow us on Instagram (@central_market), Twitter (@centralmarket), or visit us at CentralMarket.com. #CentralMarket  #ReallyIntoFood.