Modern Mexico
Posted October 2, 2013 by EDWARD BROWN in
Calendar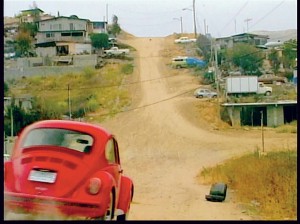 A still from Francis Alÿs' video installation "Rehearsal 1 (El ensayo)" is representative of the Modern's new, Mexico-themed exhibit.
Through 26 works by 23 Mexican artists, including Eduardo Abaroa, Francis Alÿs, and Edgardo Aragón, the complex world of contemporary Mexico is captured in the Modern Art Museum of Fort Worth's new exhibit, México Inside Out: Themes in Art Since 1990.
The range of artistic media is expansive. Painting, sculpture, video, photography, collage, and drawing are all on display.
Artistic inspiration in Mexico hasn't been hard to come by. Starting in the '90s, sharp currency fluctuations, political upheaval, corruption, rapid urbanization, pollution, and the drug war all left a powerful impact on most of these at-the-time burgeoning artists.
Capturing the experiences of an entire generation of people from any country is no small feat. Local art lovers now have a rare glimpse into everyday life in Mexico, thanks to the work of curator Andrea Karnes and the Modern. –– Edward Brown
México Inside Out runs thru Jan 5 at Modern Art Museum of Fort Worth, 3200 Darnell St, FW. Tickets are $4-10; children 12 and under free. Call 817-738-9215.