Classics in Oak
Posted March 12, 2014 by BIG TICKET in
Calendar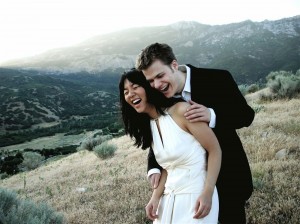 The Anderson & Roe Piano Duo play at Live Oak this Thu.
Under Jacques Marquis' management, the Cliburn Foundation has been looking to expand its presence in Fort Worth's cultural scene beyond the Van Cliburn Piano Competition and the concerts at the museums and Bass Hall. That's why the Anderson & Roe Piano Duo will be at The Live Oak Music Hall & Lounge on Thursday evening. No word yet on what Greg Anderson and Elizabeth Joy Roe will play, but the duo will be inaugurating the Cliburn Sessions, a series of recitals that reach out to new audiences by holding classical music performances in non-classical venues. Other cities like New York and Montreal have enriched their music scenes by hosting similar events.
The following evening, The Live Oak hosts a documentary film screening sponsored by Fort Worth Weekly. The movie is Broadway Idiot, which follows the process by which Green Day's American Idiot album was adapted into a Broadway show, during which Billie Joe Armstrong gets severely bitten by the theater bug. Members of Darth Vato and Sally Majestic will be on hand to play the Portland band's songs, which are rigorously structured without losing the energy of punk rock. Also, you might win free tickets to the stage show of American Idiot, which plays at Bass Hall next week.
Anderson & Roe Piano Duo perform at 8pm Thu. Broadway Idiot screens at 6pm Fri. Both performances are at Live Oak Music Hall & Lounge, 1311 Lipscomb St, FW. Tickets for Anderson & Roe are $20-25, admission for Broadway Idiot is free. Call 817-926-0968.