2006 FW Weekly Music Awards


FORT WORTH WEEKLY STAFF
This year is all about change. First off, that sleeping panther. If he had any remaining hope of snoozing on a downtown street, we're putting the notion to rest. That cat is definitely wide awake. Second, take a gander at the...
Why should gays be denied the pleasures of Catholic guilt?


Jimmy Fowler
On the recent April night when I became a Catholic, my feet hurt like hell.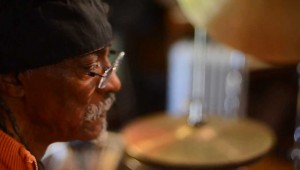 Shannon Jackson's jazz drumminghas brought worldwide fame— and hometown obscurity.


KEN SHIMAMOTO
The haunting music wafts out of the black-painted frame house. The notes have no trouble negotiating the double layers of wrought-iron fence, surrounding first the porch and then the yard of Ronald Shannon Jackson's home. The...