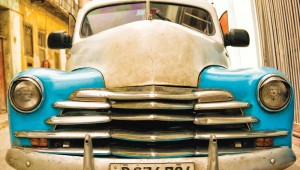 UTA Library


GALLERY
To put it mildly, now is an interesting time to see David LaFevor's Cuba: Histories of the Present, with its photographs of contemporary street life in Cuba. With the two nations' recent move to normalize relations, you mig...
Fort Worth Opera's production of Reinaldo Arenas' memoir is a testament to art.


ANTHONY MARIANI
One of the coolest moments last Saturday at the world premiere of Fort Worth Opera's Before Night Falls happened before the first note was even struck or sung. In a "zine" handed out by the ushers along with the playbills...
These North Texan filmmakers work in Austin, but their hearts remain here.


Kristian Lin
Transcribing an interview with Jeff Fraley and Harry Lynch proves to be hard work.