It's July 2016. The long drive to Baracoa is scenic but hot. Even with the AC in their rented Geely on full blast, the two brothers can still feel their backs growing clammy and sticking to the seats. The winding road, which snakes along Cuba's eastern coast, offers stunning views of unspoiled coastline. When the blacktop curves into the mountains, every bend reveals another enterprising guajiro (rural Cuban) on the roadside selling homemade sweets like a coconut-and-guava-paste mixture wrapped in banana leaves.
The asphalt highway surrenders to a dusty, crushed rock road as the brothers enter town, leaving a cloud of white grit in their wake. Founded in 1511, Baracoa is the oldest Spanish settlement in the country and up ahead, the twin towers of the Catedral de Nuestra Señora de la Asunción come into view.
The travelers park, and as David LaFevor and older brother Matt LaFevor, a geography professor at the University of Alabama, step out of the car, they're both immediately pummeled by the wet, oppressive heat of a Cuban summer. Gathering their belongings, they move quickly toward the church doorway where, once inside, the sanctuary earns its name, at least as a respite from the blazing sun — though the interior isn't much cooler.
David retrieves a document from his bag and presents it to the priest approaching them. Speaking fluent Spanish refined from years of conversational usage, David explains that he and his brother have permission from the bishop to see the contents of the church's sacristy. The priest, studying the document carefully, nods and leads them behind the altar to a nondescript door.
He rattles the handle and the door opens reluctantly, creaking its disapproval. It reveals a small room stacked high with moldering bound volumes and scattered piles of decaying paper. As dust mites whirl in random beams of sunlight sneaking in through grimy windowpanes, David steps into the room, inhaling the unmistakable smell of old books and … clove? (It's often used as a poor man's preservative.) He smiles to himself and thinks, "Jackpot."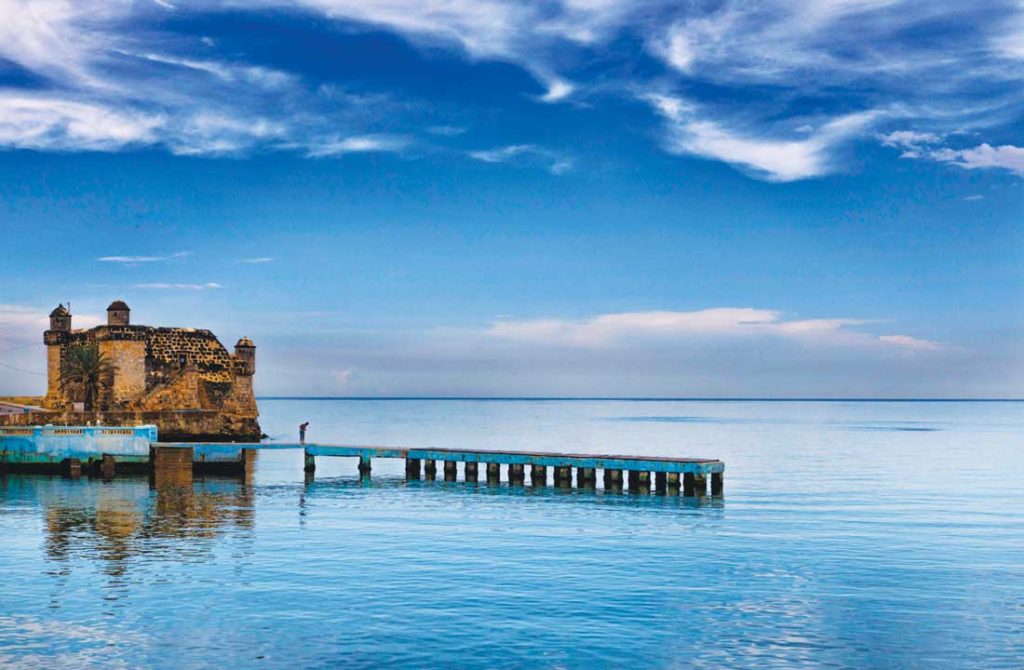 •••••
It's March 2018. I'm about to begin a Cuban adventure of my own. After missing the only flight of the day from Miami to the town of Santa Clara, Cuba, where I would have been greeted by David LaFevor personally, I switch my flight to Havana, hoping to figure out how to navigate the 161-mile distance on my own. A six-hour delay puts me into the capital city sometime after midnight, where bleary-eyed customs agents hurry us through with little fuss.
After I step into my small Airbnb room in Old Havana 30 minutes later, following a harrowing taxi ride through dark, narrow, unfamiliar streets, two things occur to me: I know practically nothing about Cuba, and I speak little to no Spanish. My iPhone is a useless brick. Coverage is mostly nonexistent on the island, though you can occasionally scrounge a few bars from unreliable Wi-Fi on the tourist-heavy streets. But while I can call the United States, I can't call David.
Visiting an expert on Cuban history on his own turf might be intimidating to a less-seasoned journalist than myself (said with tongue firmly planted in cheek). After all, LaFevor's curriculum vitae would make most of us look like consummate slackers.
Dr. LaFevor is an assistant professor of Latin American History and Digital Humanities at the University of Texas at Arlington. After receiving his bachelor's degree from Rhodes College in Memphis, he earned his master's and Ph.D. from Vanderbilt University in his hometown of Nashville.
His first book, The Third Century: U.S.-Latin American Relations Since 1889, which he coauthored with Mark T. Gilderhus and Michael J. LaRosa, was published in 2017. His second manuscript, Prizefighting and Civilization: Race, the Public Sphere, and Identity in Cuba and Mexico, 1840s-1940s, is complete and awaiting publication while he already has a third in the works.
I, of course, just think of him as my smarty-pants friend and political jousting partner, and at this moment, he's the one guy in the world I would pretty much do anything to see.
Thankfully, the Cuban people are always eager to help. At breakfast, my waiter Joseph speaks enough English to help me make a plan of attack, so after stuffing myself on fruit cocktail, rolls with butter and guava jam, ham, cheese, and scrambled eggs, all washed down with fresh-squeezed mango juice, I waddle down to a nearby hotel to hire a driver of one of the many colorful classic cars that have become iconic symbols of Cuba.
Less than an hour later, I'm speeding out of Havana in a bright green vintage Franken-mobile, assembled from the corpses of who knows how many other vehicles.
The more than three-hour journey is hot, bumpy, and jarring as Ferrer, my driver, regularly swerves to avoid the endless potholes. There are few sights along the occasionally tree-choked route, though it is sprinkled with people, some shielding themselves from the sun with parasols, others perched in the crooks of trees. All are looking for rides, many with luggage in tow.
Ferrer doesn't entertain the idea of hitchhikers until we reach the outskirts of Santa Clara a little after 5 p.m. He picks up a guy on a roundabout who offers directions to the Plaza Vidal in exchange for a ride into town. Construction forces Ferrer to drop me off a few blocks away.
Roller bag in tow clacking over the cracked sidewalk, I emerge on the square looking exhausted, helpless, and lost until I spy David crossing the street with a beaming smile on his face. We hug, and he assures me, "You're in good hands now."
After stopping by the hostel apartment that we're sharing in order to drop off my luggage and wash off the day, we stroll over to the Hotel Central and sit down in the rooftop bar overlooking the square. David orders us a couple of Cuba Libres (Cuban rum, Coke, and lime for the uninitiated) to enjoy while we catch up.
•••••
LaFevor, 37, is a striking figure, a handsome 6-foot-2 former boxer with a naturally outgoing nature. His seemingly unquenchable intellectual curiosity often prompts him to strike up conversations with random strangers, no matter what the setting.
He inherited his love for history and photography from his father, a commercial photographer who also studied anthropology. Attending Hillsboro High School, which welcomed a number international refugees and was home to most of the city's ESL students, LaFevor heard many different languages and had the chance to meet refugees from Rwanda, Kurdistan, and other war zones.
"I was exposed to a lot of things that made me uncomfortable, that showed me how much I didn't, and needed, to know," he said. "I started learning Spanish at a very early age. My dad would have visitors from different parts of Mexico, so I was always practicing."
Upon graduation, he was eager to travel before heading off to college, so he put his well-developed Spanish skills to use working at a community museum and school in the mountains of Southern Mexico in the state of Oaxaca.
"I went down there on a whim and ended up staying for two months," he said.
When he returned to the States, LaFevor chose Rhodes College, a small liberal arts school in Memphis, where he majored in international and Latin American studies. It also offered more opportunities to travel, which prompted an awakening his junior year when he took his first trip to Cuba, arriving just a month before 9/11.
While on break from classes at the University of Havana, he and some other American students were enjoying lunch in a paladar, or illegal restaurant. These were clandestine but not uncommon places that didn't have a license from the state but offered decent food at cheaper prices than official restaurants.
"They also had an illegal cable feed, and we were watching CNN en Español or something," David recalled. "I remember seeing the planes crashing into the towers, and we were fairly isolated communication-wise, so we assumed it was a trailer for a new Bruce Willis movie."
It didn't take long for the awful truth to become apparent, and as the semester continued, their unease grew, especially after hearing specious reports, most likely from the Cuban government, that Flight 93 in Pennsylvania had been shot down by the U.S. Air Force or that America was preparing to or had already dropped nuclear weapons over Afghanistan in retaliation.
"But one of the memories I'll never forget that sort of informed my further engagement with the country occurred the day afterward," he said. "We were walking down the street, and it was well-known in the neighborhood that we were the Americans living in this small hotel. A woman came up and had obviously been crying and showed us a picture of her son standing in front of the skyline of New York with the twin towers in the background.
"She said, 'I wanted you to know, I may have lost a son. I haven't been able to talk to him. I know he worked near the towers. Please understand that we dislike the American government, but we love the American people.' "
When they returned to the States that December, LaFevor recalls that while many of them had loved the experience, others said they would never travel again.
As for him? He was back in Cuba just a few years later.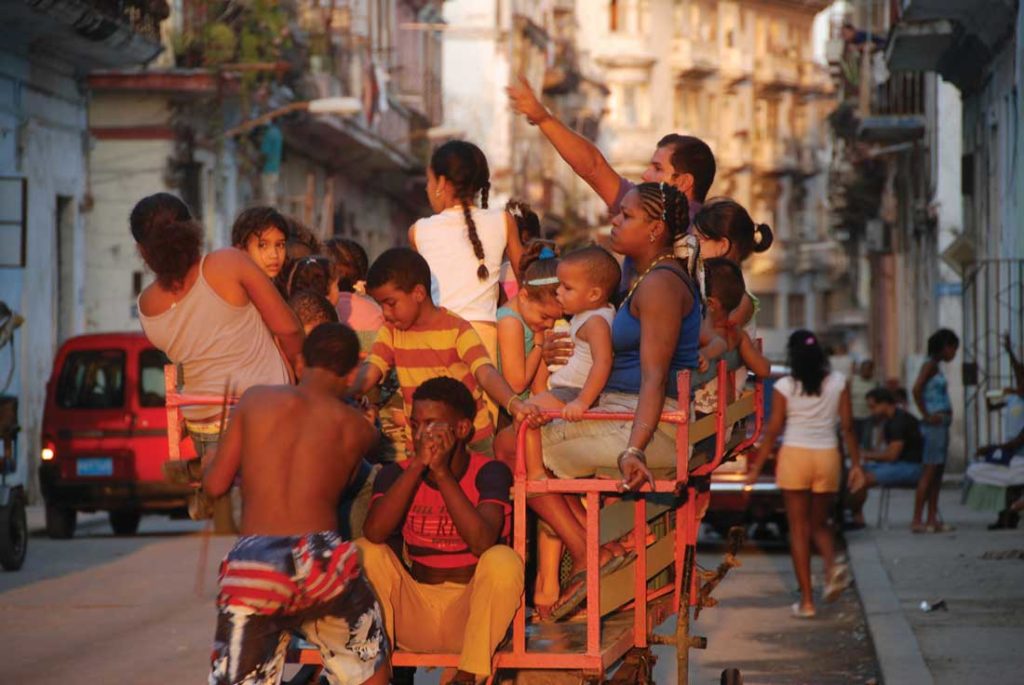 •••••
The Plaza Vidal is growing livelier with locals and tourists strolling around in the cooler evening air enjoying the music drifting from various restaurants and bars. We walk down to an open-air bar called El Mejunje. David explains that though this a gay nightclub, the government identifies it as a "Cultural Center." Most of the bar has no roof, with only brick and concrete walls to enclose the space. But there's a covered bar in the back along with another up a narrow staircase near the front door.
Tomorrow night, we learn, the place will be packed for a drag show rivaling any in the States. That it's been doing so for nearly 30 years is pretty impressive, considering the government's track record on gay rights. We've built up an appetite with all our talking, so we head to a nearby eatery for dinner. While a young guitarist quietly strums a cover of the Beatles' "Yesterday," David continues between spoonfuls of pork and rice.
After graduating from Rhodes, he was one of only 50 recipients of the Watson Fellowship. Presented by the Watson Foundation — named for Thomas J. Watson, the first CEO of IBM — the fellowship has unusual requirements.
"You're supposed to travel the world for a year doing something bizarre," LaFevor said. "The only rules are [that] you can't come back into the country for a year and at the end of it, you have to write a five-page summary about the project … and attend a conference with the other recipients."
LaFevor recognized the opportunity as an important step toward deciding his future.
"I wanted to take that year to go to places I had never been and to discover whether studying Latin America was something I was really passionately interested in and could sustain," he said, "or if it was just something I was comfortable with."
He decided his project would focus on boxing, a sport for which he'd developed a passion after discovering he couldn't compete with his two older brothers on the basketball court.
"Boxing also gave me an entree any place I went," he said. "Within the first 20 minutes of arriving anywhere, you find a bar or some other male-centric place, and you ask where a boxing gym is. If they don't know, they find out pretty quickly, and when you show up, you've already got a skill in common."
He boxed in Edinburgh, Scotland, moving to Barcelona, Spain. Bombings in Turkey derailed his trip there, and Russia was also out after it made the travel ban list, so he proceeded to Poland; then Athens, Greece; back to Barcelona; and finally to Peru, where he worked for several months as a bartender in Cusco.
"When I finally got back into Latin America at the end of that year, it felt like coming home again," he said. "I felt it was a place I could be engaged with for the long term."
While boxing around the globe, LaFevor took the Graduate Records Examination in preparation for grad school, with his best offer coming from Vanderbilt.
Grad school led to more international research, now in Argentina and Brazil, where while learning Portuguese, he also became part of a passion project that occasionally rivaled his work as an academic historian.
In 2005, LaFevor was sent to Cuba  as part of a project founded by one of his mentors, Dr. Jane Landers, the Gertrude Conaway Vanderbilt Professor in the Department of History at Vanderbilt.
"In addition to being an engaged young scholar … [LaFevor] is also a talented photojournalist," Landers said. "This talent and his early experience in Cuba led me to include David in a project I directed digitizing the oldest black Catholic Church records in Havana and Matanzas, which led to the creation of the Slave Societies Digital Archive project. He and I have since worked together on three more projects in Colombia, another in Brazil, and another to digitize the oldest Catholic Church records in the present-day United States, in St. Augustine, Florida." 
LaFevor's own project, Siete Villas de Cuba, continues Landers' work and focuses on locating and preserving important documents of the island's slave trade in Cuba's oldest churches. It's currently funded by the British Library Endangered Archives Programme, which supports similar projects all over the world.
"I've been the principal investigator on this project since 2016," he said. "Almost all of the work we've done involves finding documents that are in danger. Some are used as doorstops. Others are in buildings that have leaky roofs, and a lot have now disappeared even since we've digitized them."
The Catholic Church was the most prolific documentarian of life in colonial Latin America, mostly life events in the Catholic liturgical calendar. Europeans reached Cuba in the late 15th century, and almost every town founded between then and the end of slavery in 1886 has documents stored in their churches. They were often the most substantial buildings in any town, so even in a country regularly ravaged by hurricanes, churches were optimal sanctuaries for these windows on the past.
"It's difficult to explain to Cubans why we're funded to do this when money would be better spent on the necessities of daily life, especially in a very poor country," LaFevor explained. "But most Cubans get it, especially when you explain to them that we don't have any kind of record system like this in the U.S. for people of African descent."
America kept very few records on slaves, other than bills of sale. Even the census of 1860 would name slave owners but only occasionally list the first names of slaves and their age.
"Through these church documents, we can recreate entire social worlds that have no cognate in the United States," he said.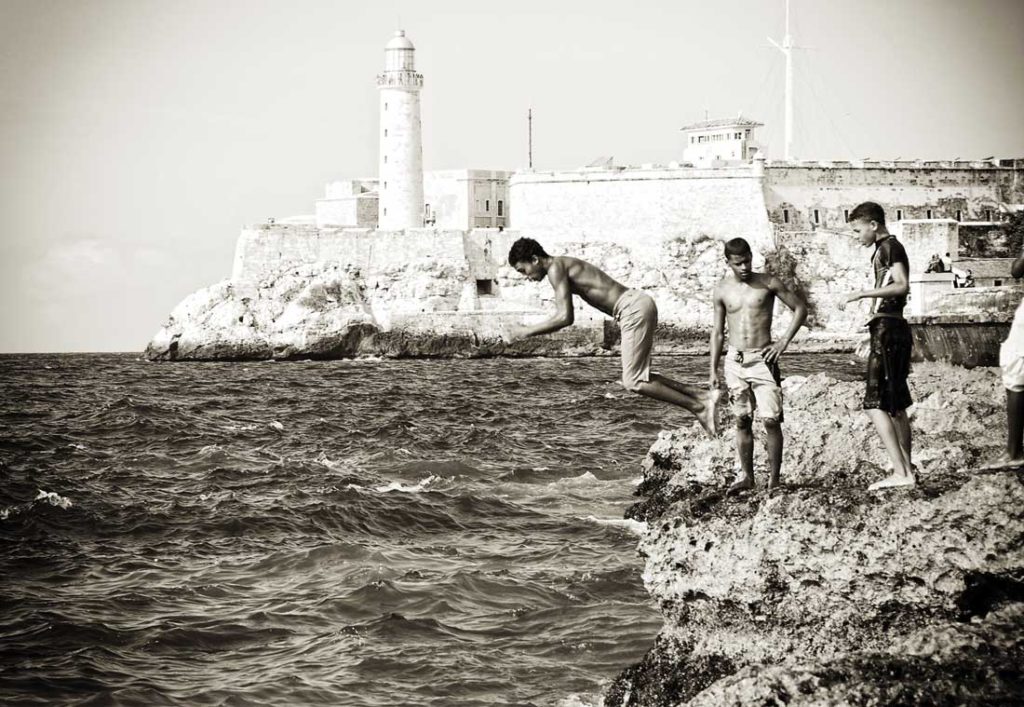 •••••
After dinner, we're both talked out and call it an early night in preparation for tomorrow's outing. Awakened early by the noisy construction on a crumbling hotel across the alley, we load up on a big breakfast before climbing into David's rented Peugeot to begin the journey to the small village of Central Mejico, where David hopes to connect with the octogenarian descendent of slaves who used to work at the large sugar factory there.
Driving through small towns with names I can't pronounce, David offers travelogue-style observations and historical tidbits but then suddenly jams on the brakes and makes a quick U-turn. Grabbing his camera from the backseat, he sprints up to a small, faded turquoise-colored home surrounded by a neat wall crafted from trimmed and manipulated cacti. He speaks with the folks sitting on the front porch and asks to take a family portrait. After getting his shot, he confirms what I already know. He does this a lot on these research trips.
In fact, what began as a way to document and share his adventures with friends and family has blossomed into a full-fledged side career. After collecting a number of his images in his first book, LaFevor began taking the work more seriously, investing in better equipment and constantly improving his already talented eye. It's resulted in thousands of images over the years. His work has been featured in a dozen solo shows, including one opening Friday at Artes de la Rosa on the North Side. For more on the show, see Art, pg. 16.
Commenting on a Nashville exhibit of his work in 2012, the Nashville Scene said, "Ranging from poetic black-and-white studies to sumptuous images filled with sun-blasted spectrums of color, LaFevor's work offers up the regular 'whos' and 'wheres' of documentary photography, but it also captures the ineffable spirits of his people and places like only exceptional photojournalism can. In the process, he's put together the best photography exhibit we've seen in Nashville this year."
Accolades aside, the question I have is this: Why would a married father with a 2-year-old son and a baby girl on the way leave the cushy comfort of a university classroom to trek through the humid hinterlands of Cuba?
The task is almost Herculean. These church archives contain millions of pages of data spanning roughly 400 years. LaFevor can't document all that material himself, so he occasionally recruits eager grad students to aid in the grueling work. But most come away from the experience changed for the better.
"I couldn't have asked for a greater guy to guide me through our venture in Cuba," said Charles Grand, a Ph.D. history student at UTA who assisted LaFevor in the summer of 2016. "His experience in Cuba … has made him an incredibly savvy and very understanding traveler-advocate for the island. I've learned a lot from him both in terms of the country's history and how to navigate its very peculiar idiosyncrasies."
LaFevor, added John Harris, another UTA grad student who worked with him that summer, is "very unassuming for someone so competent and is genuinely interested in people's stories. I suppose that's why photography is such an integral aspect of his research. He is good at reading people. That skill also makes him an effective teacher and mentor."
Another part of the program involves training locals on how to continue the documentation process by painstakingly photographing one page at a time. Just a day after I left him in Cuba to return to the States, LaFevor was delivering one of these workshops in Sancti Spiritus, one of the seven original towns founded between 1510 and 1520, and he made an exciting discovery in the process.
"I found this entire volume in the corner of the archive of cartas de libertad, or letters of liberty," he said. "These were from people who had either bought themselves or their children out of slavery. There were often these very detailed life stories — where in Africa they had been kidnapped, how they managed to buy their freedom by saving money in various ways or selling fruit on the street for years — so we potentially have hundreds of thousands of these narratives.
"If these existed in America, they would have been the fodder for 10 Steven Spielberg movies by now," he said. "This is the basic, albeit fascinating, grunt work of finding raw narrative histories."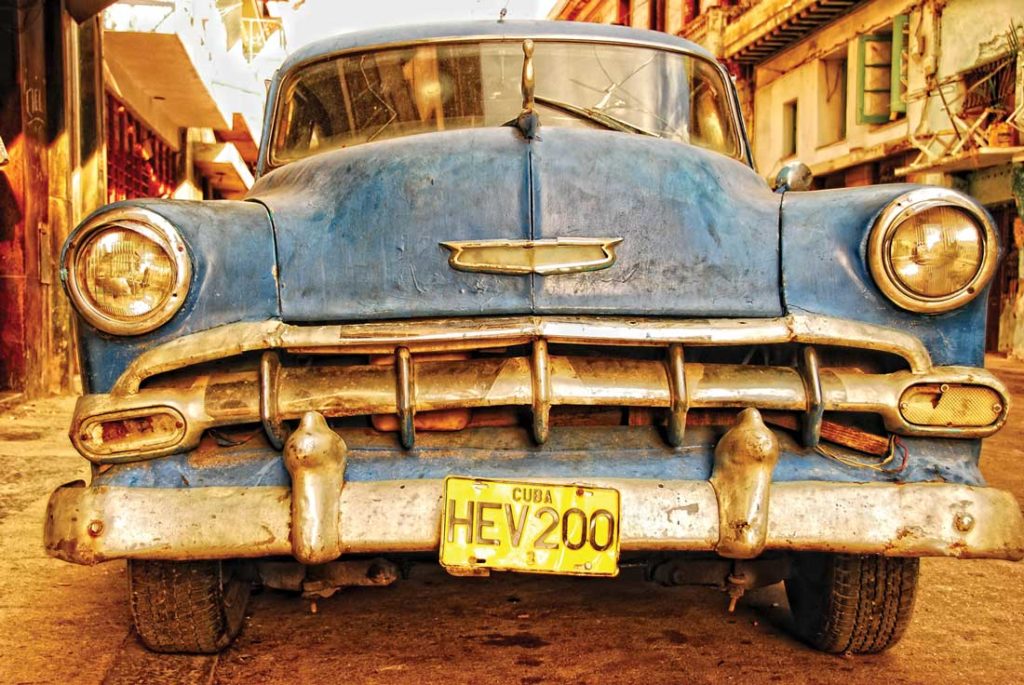 •••••
We make our own dusty arrival into Central Mejico parking across from the original slave quarters from the 1850s, a barracks-style building now home to approximately 30 families.
After asking a few locals milling about in the glaring midday sun, we receive directions to a nearby home where we find a woman drying clothes in her backyard. Though her name is Elvira Zulueta, like the historian we seek, she's about 60 years too young. In true Cuban fashion, she's willing to help, but we realize our mistake. Most of the town's residents share the same last name as the slaveowner Don Julian Zulueta, a Spaniard who owned the town in the 1840s. It was essentially a slave factory surrounded by land sewn in sugar cane with almost all of the sugar refined there exported to the States.
The younger Elvira points us down the street to a rustic home with an overgrown yard. As a pair of finches chirp from their hanging cage on the porch, David knocks on the door and speaks to a woman who eyes him suspiciously. Satisfied with his introduction, but mindful of David's camera, she closes the door and invites us in moments later, having changed into a new, flowery top and pulled her hair neatly back beneath a neckerchief.
She and David speak at length before she takes us next door to meet Enrique, who is a babalow, which is a priest or leader in various Afro-Cuban religions, in his case, Santeria.
Enrique proudly shows off his room-sized santo, or shrine to the West African deity Ogun, the god of iron and warfare. David later explains Enrique's is one of four such shrines in town dedicated to different Orishas, or Afro-Cuban deities.
"Kind of like the Greco-Roman pantheon, they're often very finicky or vindictive," he said. "You have to please them and be on their good side for them to intercede for you."
Zulueta takes us on a personal tour of her small museum in the former slave quarters. It's made up of items donated by the townspeople and funded largely through contributions of visiting history buffs (like ourselves). As we cross the town square for a better look at the factory, David recognizes some of the original walls from an 1840s etching from his research. After talking with a worker on a smoke break, we quickly find ourselves being given hardhats and taken on a tour of the place.
Damian, our newly recruited tour guide, is a sixth-generation worker in the town. He leads us beneath giant heating tanks — most dating back to the '20s or even earlier, each roiling with liquid sugar — then up impossibly steep staircases and across sticky, rust-covered catwalks. I'm pretty certain OSHA would never allow this kind of tour in the States.
The plant was purchased by an American company in 1915 and then nationalized in 1960. Damian tells us most of the sugar they refine now goes to China. While grateful for the all-access, behind-the-scenes tour, we are eager to escape the overpowering (and unpleasant) odor of unrefined sugar along with the wilting heat given off by boiling vats and smoking pits.
Sighing gratefully as I climb back in the car and feel the Peugeot's AC drying the sweat on my face, I take a moment to appreciate the things I've seen and experienced today, far away from the cigar shops, rum bars, and timba bands entertaining tourists in Old Havana.
Though the countless musty documents that David works in earnest to record before they're lost to time or the elements tell a million stories about souls long gone and, thus far, forgotten, this island and its people have a million more to tell. And David greedily wants them all.
I think now I finally understand why.
Todd Camp is a recovering former Star-Telegram writer currently working on a book about Chase Court, his nearly 130-year-old neighborhood on the Near Southside, as well as a project about the history of Fort Worth's gay nightlife. You can reach him at todd@qcinema.org.