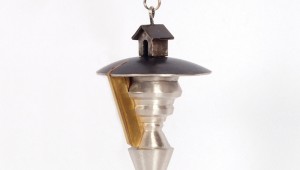 Fort Worth Weekly
Time is getting short for some of the shows at the FWCAC. Lisa Davis' paintings of trees and Karen Ferrer's nature-inspired abstracts are heading into their last week, though Jill Bedgood's Soliloquy and Ana M. Lopez' P...
In these angsty times, sometimes you have to scour the art scene for life.


Kultur
As mannered Britons dump garbage all over gallery floors under the auspices of creating "art," and brash young Americans simply Xerox their favorite photos of celebrities onto canvases in a seemingly endless, relent...