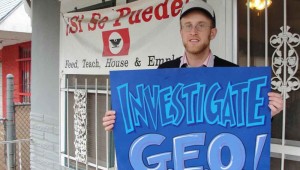 STATIC
Some people (and companies) just keep shooting themselves in the foot. On Sept. 19, the Weekly reported on the potential takeover of a Kerrville state mental hospital by GEO Care, a subsidiary of GEO Group, the private prison o...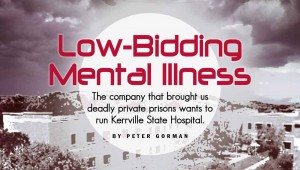 The company that brought us deadly private prisons wants to run Kerrville State Hospital.


PETER GORMAN
State-run mental health facilities in Texas never have an easy ride: Funding is always tight, and many of them have had problems through the years. But the state hospital in Kerrville, according to advocates and regulators, has...