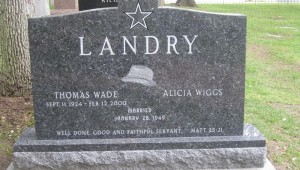 Jeff Prince
The song "Me and Mrs. Jones" might have slipped Jerry's mind. Sports gossip blogger Terez Owens is posting photos of what appears to be the Dallas Cowboys owner and general manager Jerry Jones discussing, er, ...
Anthony Mariani
Every time I'm standing in line at the grocery store, I'm assaulted by magazines that promise even more insight into "Jon and Kate." Who the fuck are they? Are they reality-TV show contestants or something? Or are they ...
Big Ticket
A few weeks back, The New York Times ran a piece in their Sunday magazine about the suddenly hot Romanian film industry.