A few weeks back, The New York Times ran a piece in their Sunday magazine about the suddenly hot Romanian film industry.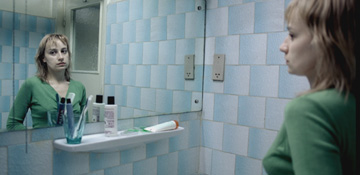 The Weekly pointed out the same thing ("The Top 10," Jan 2, 2008) two months before the Paper of Record, so there. Until now we've had to see Romanian movies on DVD, but this weekend you can go one better when Cristian Mungiu's 4 Months, 3 Weeks, and 2 Days finally reaches the big screen in Fort Worth.
The movie, which won the top prize at Cannes and made our list of last year's 10 best films, is set in the 1980s. It starts out as a meticulous re-creation of life in the waning days of Nicolae Ceausescu's regime, as a graduate student named Otilia (Anamaria Marinca) sets out to procure an illegal abortion for her best friend, Gabita (Laura Vasiliu). The movie then turns to pure horror during a long scene in a cheap hotel room where the two women meet the abortionist, a man by the ridiculous alias of Domnul Bebe (Vlad Ivanov), who explains coldly and logically why he wants something other than money in exchange for his services.
What follows is a ghastly journey into hell, punctuated by sequences that may burn themselves into your memory, like the breathtaking tableau at a dinner party that Otilia attends, unable to speak of her experiences while her relatives gossip around her. There's also a shot of the aborted fetus that many critics found gratuitously shocking. (Night&Day, on the other hand, found it necessary.) The film is even more powerful if you know that the story is based on something that actually happened to one of Mungiu's friends, or if you remember the news footage from Romanian orphanages showing the awful fate in store for unwanted children. 4 Months, 3 Weeks, and 2 Days is a valuable glimpse of an emerging national film culture, but it's also a visceral moviegoing experience that's too hot to miss.
4 Months, 3 Weeks, and 2 Days plays Fri-Sun at Modern Art Museum of Fort Worth, 3200 Darnell St, FW. Tickets are $6.50-8.50. Call 817-738-9215.