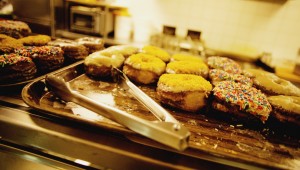 Chow, Baby
Jekyll and Hyde have nothing on me in the morning. Before my customary nosh and multiple cups of coffee, I have all the charm of Hyde — or of Hannibal Lecter high on bath salts. Still in partial Hyde mode a few mornings ago, ...
This recently opened restaurant in North Fort Worth is full of high points.


LAURIE BARKER JAMES
Two Brothers Bistro is located so far north in Fort Worth that it's almost in Keller. The new restaurant looks predictably sleek, with a gorgeous bay window allowing the place to flood with sunlight, elegant brown and cream w...