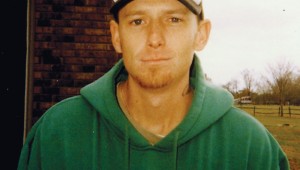 Ryan Peucker wound up with more jail time than most murderers.


Peter Gorman
On June 26, 2014, grand jurors in Cleburne handed down 91 indictments. One of them was for Ryan Andrew Peucker, indicted for possession of a controlled substance. Peucker's mention was just a line on a long list that included...
Politics make a pretty part of North Texas a hell for bad kids, poor people, and anyone caught up in the criminal justice system.


Peter Gorman
In early August, 2006, Desiree Jamison, a 40-year-old former hard drug user in the early stages of a trial for leaving the scene of an accident earlier in the year, was sent to the Johnson County jail on a bond revocation.
Some say the probation system in Texas sets people up to fail.


Peter Gorman
Ryan Peucker is nobody's idea of an angel. He started smoking pot as a young teenager living in Joshua and Cleburne, dipped into cocaine and methamphetamine for a while, and in 1997, at age 18, agreed to help his friends pawn...