In early August, 2006, Desiree Jamison, a 40-year-old former hard drug user in the early stages of a trial for leaving the scene of an accident earlier in the year, was sent to the Johnson County jail on a bond revocation.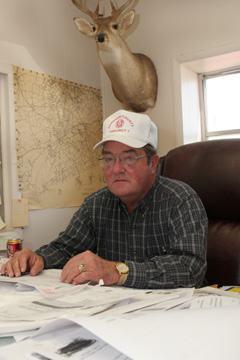 Within a couple of weeks, she began to run a high fever and asked for medical attention. According to witnesses, she was given medication by the jail's nurses but received no other medical attention. She was finally taken to Cleburne's Harris Walls Regional Hospital on Sept. 1. Two days later she was taken to Harris Methodist Hospital in downtown Fort Worth. The next day she was placed in intensive care. A week later she died. No autopsy was performed, and the Fort Worth hospital has no record of her ever having been admitted, much less having died there, though Johnson County Sheriff Bob Alford confirmed it, and her body was released by the hospital to her husband William on Sept. 11. William Jamison said the doctors at the hospital told him his wife died of complications of hepatitis B.
Eight months earlier, on Christmas Eve, 2005, 21-year-old Jose Cardenas, of Cleburne, was arrested after fighting with a family member during a holiday party. He'd been hit in the head with a bottle, so officers took him to Walls hospital, where he was checked for injuries. He was then released to the custody of officers, who took him to the Johnson County jail.
On Christmas Day, Cardenas began having seizures and was transported to John Peter Smith Hospital in Fort Worth. Just as Walls had, JPS treated and released him back to the county jail. The next day, Cardenas got into a scuffle with another inmate, who, after being struck several times, hit Cardenas once. Cardenas was transported back to JPS, where he stayed until his death on New Year's Day. An autopsy by the Tarrant county medical examiner revealed that he died of "blunt trauma to head and brain."
That people die in police custody or jail is not unusual. They are arrested in all sorts of physical conditions, frequently high on drugs or alcohol. What is unusual in Cardenas' case is that he was seen twice by doctors who failed to detect that he had serious head trauma and both times he was returned to jail. What is unusual in Jamison's case is that she arrived in what her husband said was good health and died less than five weeks later, after at least several days of being terribly ill without being seen by a doctor.
The two cases are indicative of what former jail staffers and inmates say is a major and lethal problem in Johnson County: substandard to almost nonexistent medical care at the jail, with no medical staffers on duty on some nights and jailers afraid to call them in for fear of being criticized for spending county money, and a single jail doctor who apparently rarely visits but who, conveniently, is also the person who determines causes of death when a prisoner dies.
Nor do the county's problems stop with medical care. Longtime residents and observers described a justice system in Johnson County with too many people enmeshed in it for too long, intimidating city police officers who rarely get called on it, and a juvenile system that sends kids hours away from their families, as there is no juvenile facility in Johnson County.
According to Sheriff Alford, whose command includes running the county jail, Jamison had complained that she needed to see a doctor "for several days" before being taken to a hospital.
A woman who was in jail with Jamison but who asked not be named described it a little differently: "She ran a fever of 104 degrees for nine days, and they didn't do anything but give her Tylenol."
No one on the medical staff at the Johnson County jail would talk about the Jamison case with Fort Worth Weekly, but her treatment — or lack thereof — was so upsetting to some of the jailers that at least two of them quit because of it. One, who asked not to be named in this story, called the Jamison treatment the "last straw — there are a couple of great nurses there, but overall, the medical end of the jail is simply awful."
Jamison's husband is understandably distraught. "My wife left the scene of an accident on March 3 and was arrested for that. She was in the first stages of her trial — I think she'd made two court appearances — when they sent her to jail. She walked in on her own, healthy. Two weeks later she began complaining to the guards that she was sick. She sat there two weeks before anybody did anything for her, and when they did, it was too late."
Alford questioned the claim that Desiree was healthy when she arrived, saying that she had "a serious drug and alcohol abuse problem."
William denies that. He said his wife hadn't used drugs since their marriage 14 years earlier. "When we met, she said she'd done drugs, but I told her, 'Not with me you won't.' And she didn't, not that I knew. But then the doc at the hospital told me she died of hepatitis B. Well, she'd never been diagnosed with that, but they told me they thought she'd got it in the last year or two. I don't know much about that. I just wonder if they'd taken her to a hospital sooner whether she'd still be alive."
The doctor in charge of the medical facilities at the jail, Dr. Arthur Raines, did not return any of several phone calls from the Weekly. A check of county records shows, however, that Raines, whose wife Katherine is a former mayor of Cleburne, is not only the Johnson County Medical Officer (the doctor for the jail), but also the county medical examiner.
Asked about the other doctors on Raines' staff, the former jailer said there were no other doctors. "X-ray people would come from time to time, but that was it. And the worst part was, we jailers saw people like Mrs. Jamison sick and wanted to get her to a hospital, but we were told it wasn't our concern. Our hands were tied."
Sheriff Alford confirmed that the only people who can order a prisoner to be transferred to a hospital are staff nurses, unless it's an extreme emergency. "Those calls come from medical, not the sheriff's department" he said. "That's just the way it works."
---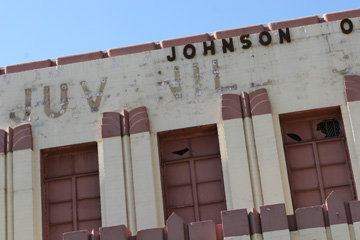 The former jailer said, "Oh, it's worse than you can imagine. There was never a nurse on duty on weekend nights. There was always one on call, but the jailers were told not to call them. [Mrs. Jamison] might have made herself sick with her lifestyle, but to see her like that for so long — more than a week — when it was obvious to everyone that she needed to be in a hospital, that just kills you inside. And it's all over money. I had a guy get hit in a basketball game in the yard one time, and he fell and hit his head. He was bleeding from both ears, and it still took over an hour for the medical staff to decide whether or not he needed to see a doctor. They were afraid to call one because it would cost the county money."
Apparently the state won't get into this fight. The Texas Commission on Jail Standards requires that any county jail with more than 250 beds must have an infirmary, but it sets no standards for staffing or administering medical care.
With its lush rolling hills, horse and cattle ranches, and beautiful turn-of-the-century towns like Cleburne, Godley, and Joshua, much of Johnson County has maintained a bucolic feel. And with modern Burleson, which is mostly in Johnson and partly in Tarrant, it's also got a touch of Fort Worth jazziness. But for all its beauty, something isn't right in Johnson County. It's a place of great wealth, built on old ranches, modern factories, and Barnett Shale gas money, but most of its people are poor. It's home to more than 100 churches but not a single halfway house or men's or women's homeless shelter (though there is a shelter for battered women) and has no soup kitchen. It's also a county that permits only a handful of restaurants to serve liquor and only in the county seat of Cleburne. It's home to several police forces noted for their aggressive behavior, has a rich history of scandal and corruption, and its criminal justice bureaucracy might have been designed by Franz Kafka. The local motto, according to some folks, is "Johnson County: Come on Vacation, Leave on Probation."
Until two years ago, a store in Godley was named the Koffee Korner Kash, with the 'Ks' in extra-large lettering. The sign has since been removed, and workers told the Weekly there was nothing implied by the use of the Ks instead of Cs and that there was, to their knowledge, no connection with the KKK. But one local Pakistani businessman told the Weekly the sign scared him so much he decided to homeschool his children rather than send them to public schools in the area.
It's a bit schizophrenic. In 2004, the city of Burleson went after Joanne Webb with a vengeance. The former teacher, a church-going Burleson booster, was selling sex toys to women at Tupperware-like parties in private homes. At about the same time, the town forgave the elderly cross-dressing scion of an old Johnson County family when photos of him in full drag appeared just days before an election in which he was a candidate.
"We're a little crazy, all right," said Pam Humphrey, a former writer for Fort Worth Weekly and the Cleburne Times-Review. "We're beautiful, but sort of rotten too." The primary problem with Johnson County, she said, is a criminal justice system that doesn't have a level playing field. "What you have are people who are on the inside and then the rest of us. The football team can have a drunken brawl in the middle of Main Street, and the police won't do anything or arrest anyone. But then the kids that don't fit in — well, they're constantly harassed."
Humphrey knows what she's talking about. She raised three sons in Burleson and said it was hard to keep them out of trouble. Not because they were bad, but because of the free hand the police are given and the bullying tactics they are permitted to use.
"A few years ago a friend of one of my sons was out on a ballfield cutting donuts with his truck one day. Well, the police came out there and told him to stop, and he did. But then they tried to have him charged with attempted capital murder because they said the truck slid toward them. Fortunately the DA didn't go along with that."
Another time, Humphrey said, her boys went to an apartment complex near her home and went swimming in the pool. "Someone called the police, and here they come, and they wanted to charge my boys with burglary. For what? Stealing the use of a swimming pool? They made the boys open the trunk of the car, and there was a jack and a tire iron in there. Well, of course, there was. How else are you going to change a tire? But the police claimed it was a burglary tool and came to my house and demanded to search it for stolen property." Humphrey asked if they had a search warrant. "I told them I wouldn't let them without one, and they said — this was a Friday — that if I didn't permit the search, they'd just arrest my sons and get the search warrant on Monday. So I let them search — of course, there was nothing — but imagine coercing a search that way?"
One woman currently on probation for DWI said that such police behavior and charges are typical in Johnson County. "I was driving home from work one night. I live out in the country and was on a dark road. Suddenly I saw police lights behind me. I turned on my flashers and continued driving until I got to a place where there was a light. You know, girls and women are taught never to stop unless there is a light because you don't really know who is a policeman or who is an impostor. So I stopped under the light, and the next thing you know, he pulled me out of the car, threw me on the ground, stepped on my back, and arrested me for 'evading arrest.' Evading arrest for what? I wasn't drunk. I hadn't done anything wrong."
Asked if she would allow her name to be used, she said, "Oh, my god, no. They'd find something to revoke my probation and send me to jail. They're vindictive here."
Criminal justice in Johnson County starts and ends with the district attorney. Dale Hanna, who did not return several calls from the Weekly, was elected in 1992. Both friends and adversaries claim that he's hard on crime, doesn't take to explanations very well, and can be vindictive. On the other hand, even his enemies say that if he makes an agreement with you, he'll keep it.
"You can call it Johnson County if you like," said a Fort Worth attorney who has tangled with Hanna in court. "But it's Dale Hanna County to anyone who has ever been involved in the legal system, whether as a defendant or a lawyer." The attorney spoke on condition of anonymity because Hanna "will bury my clients if I ever take another case in Johnson County."
---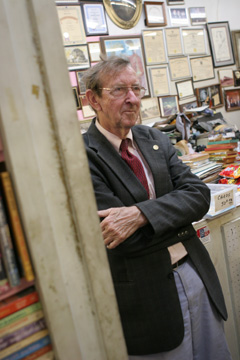 According to the U.S. Census Bureau, Johnson County has 84,000 adults between the ages of 18 and 60. At any given time, about 7,500 of them are enmeshed in the criminal justice system. Currently, there are roughly 5,300 people on probation; 1,600 in the county jail, state jails, or state prisons; and 500 more on parole. That works out to just under nine percent of the county's population.
Tarrant County, by comparison, has only about 4.75 percent of its population involved in the criminal justice system, about half the Johnson County rate.
"It's a tough county, no question about it," said Sheriff Alford, who has 30 years experience in law enforcement, most of it outside of Johnson County. "It's tougher than most when it comes to prosecution of crime."
Of people on probation in Johnson, more than 3,200 are on felony probation (Tarrant, with 11 times the population, has only 8,600 on felony probation), an unusually high number for a county with very little violent crime. "What we get," said Alford, "are mom and pop drug dealers and users, bad checks, that sort of thing. We get some of the violence, of course, but it's not as pronounced here as in many places."
Richard De Los Santos, a Cleburne attorney, said, "Let's face it. In any small community, the police are tougher than they are in big cities. No question about it."
Basic probation in Johnson County costs each probationer an average of $50 monthly. According to Toby Ross, director of the county adult probation department, that basic fee is usually increased by required payments for fines, court costs, contributions to the fund that pays court-appointed attorneys, and urinalysis fees. With more than 5,000 people on probation, the basic probation fee alone produces about $250,000 a month for the county. Extra fees and fines easily double that.
"Now that's why they like having so many people on probation," explained Bill Miller, owner of Bill's Books on Cleburne's Main Street, across from the old courthouse. "It's big business."
Miller, a former stringer for the Fort Worth Star-Telegram who's been involved in Johnson County politics for more than 25 years, said that earning money from probation is considered a top priority for the county, while helping people grow into productive citizens by spending money on prisoners isn't.
"I was involved when they first started the HOPE project here," he said. HOPE is an acronym for Helping Open People's Eyes. "The initial intent when HOPE was started at the jail here was to work with the inmates, to get them … support so that they would have a safety net when they were released. You'd have people to talk with when you got down after you got out. You know, people have no funds, of course, and they can't get jobs, so they get down. And it worked fine. We had the law library at the jail, and the HOPE program got computers, and there was a GED program — all sorts of things. But then the county administration decided they didn't want to spend funds that way, so they cut the program to the bone, got rid of the law library and the computers. Now it's a horrible situation. The program is still there, but it's not the same. And when we don't work to help these kids get out of the cycle, they don't get out of the cycle. So I guess that's what we want."
As many as 80 percent of the people on probation in Johnson County will wind up doing some time in the county jail. And nearly everyone with 10-year probation sentences winds up there at one time or another. "Ten years — almost nobody can do that, even if they change their lifestyle," said De Los Santos. "You go out and get drunk, then go to church the next day, that's your business if you're not on probation. If you are, and they find that alcohol in your blood, you're sunk. And when you get put in the county jail, it might be several months before you get to see a judge. So you're in for quite a while."
De Los Santos said that when he has clients he doesn't think are responsible enough to do a five- or 10-year probation, he suggests they let him try to make a deal with Hanna's office to get a year or two straight jail time. "That seems harsh, but if you get a year and do it, you're free. If you get 10 years probation and fail a couple of piss tests, you're going to wind up doing more than that just sitting in county."
The problem, other lawyers said, is that Hanna seems to like obtaining long probation sentences. "And God help you if you turn them down," said a prominent defense attorney, who, like several others, would not let his name be used for fear of retaliation against his future clients. "You don't turn down a Hanna plea and take it to court. He'll get in there and work that jury 'til they think you're the devil, and they'll give you as long a sentence as Hanna asks for. That's just how Johnson County works."
Humphrey said a perfect example of that occurred in 2001, with a man named Edgar Howard Whisenant Jr., the owner-operator of three Johnson County Subway restaurants. He and his wife Tracy had two daughters and went to church regularly, but their marriage of 17 years eventually fell apart, and Tracy twice told police Whisenant had assaulted her. In one incident, she was badly beaten. In the second, she was shot in the thigh during what she said was a scuffle with her husband. In the first case, police took no action because they saw no signs of a struggle (except, possibly, Tracy Whisenant's bruises). In the second, though there was no evidence linking him to the gun that had wounded his wife, Whisenant was arrested.
After some negotiation between his lawyer and Hanna, Whisenant was offered a five-year sentence in a deal in which he would plead guilty to simple assault. Whisenant refused it, claiming he was innocent. According to Humphrey, who was covering the Johnson County Court for the Cleburne Times-Review at the time, Whisenant was told by his lawyer that if he turned down the plea, the DA's office would bury him. He did turn it down, and he was found guilty and sentenced to 35 years.
---
Even for those who accept plea agreements, life can be miserable. One Johnson County resident currently on probation for a minor felony said, "I'm walking a tightrope with no net, and I'm clumsy by nature. It's a really eerie feeling to wake up each day with this looming dread. It seems useless to pursue any serious goals like finishing my master's. Would an employer prefer to hire a felon with or without the advanced degree? As a felon I can't even chaperone my children's field trips."
That resident agrees that probation would be tough anywhere but says that in Johnson County the police constantly make regular stops, car searches, and intimidating and insulting verbal attacks that seem designed to keep people on edge. "It seems to me that the system of checks and balances that is supposed to keep those in power honest and the rest of us safe gets a little out of whack when those in power have so much of it."
And the power that a man like Hanna has in Johnson County is so great that no one has run against him in the last two elections. Not because he was impossible to beat, according to several attorneys who'd entertained the idea of running against him, but because if they ran and lost they'd never be able to get another client. It's widely believed that Hanna would retaliate in court.
With so many thousands of people coming in and out of the criminal justice system, and so many of those coming out with no money or cars or work, it would make sense to have a halfway house or two in Johnson County to help people adjust. Or a shelter for those who've lost their homes while involved in the system. Or a soup kitchen to feed them something hot. But there are no such institutions in the county. The Salvation Army in Cleburne gives out bagged groceries twice a week — a family may collect some once a month — and several of the churches operate food banks, but there's nowhere for the needy to get a daily meal.
"We'd like to do that," said a young woman working at the local Salvation Army. "But we can't. It's just the politics here. No one wants to see all those poor people, or worse, have more poor people coming here if we did have one."
According to Diane Packwood, executive director of the United Way of Johnson County, "a large part of the reason there isn't a shelter or a halfway house is local politics. The thinking goes that if you don't have those things the [residents] here can say they don't have a problem. But we do have a problem, and a lot of the social service agencies recognize it."
Packwood said that a homeless coalition has recently been formed to address the issue of creating a managed shelter, but she said that the group has had only two meetings thus far and is a long way from actually organizing a shelter.
Another thing Johnson County doesn't have is a juvenile hall, a place for kids in trouble. The county once had one, but it kept failing the state safety requirements and was said to be rife with abuse. Then in 1989, a guard raped a teen, and the facility was shut down. Since then, the youngsters, who range in age from 10 to 16 (though many remain in the system at 17), have been housed in Parker and Hunt County facilities.
"Our kids are in for most of the same things adults are … : family violence, theft, drugs, car theft," said Lisa Tomlinson, director of juvenile services for Johnson County. She oversees a program involving 200 to 300 juveniles at any given time. "The mission of the juvenile justice system is to do what's in the best interest of the child while also keeping the community safe," she said. "Some need to be punished, but a lot of them just need some help to get through adolescence. And we try to provide that."
Unlike adult probation, Tomlinson said, her agency gets money from the state as well as the county, so they can offer more counseling, help with schoolwork, follow-up visits, and treatment than adult probation or the jail can provide. "We'd all like more money to run our programs, but we can do most of what we feel is necessary with what we have. I think we really help a number of these kids. I would like a detention facility here in Johnson, and we've talked about it, but no one seems willing or able to commit the four or five million [dollars] it would take to build one."
The Hunt County facility is about two hours south of Johnson County, and every youngster has to be brought back to a Johnson County court two days after being placed there and again after 10 days. That pulls a lot of manpower hours off Sheriff Alford's staff, already underfunded and undermanned.
While Tomlinson and Alford tread lightly when asked about the county's priorities, bookstore owner Miller, who has no horse in the race, cuts to the chase. "This town is building a new building for adult probation because theirs isn't nice enough. But the kids? They don't care." Nor do they care about the county's mentally retarded or mentally ill residents, he said.
"They closed the Mental Health/Mental Retardation center earlier this year and coupled that with Parker County's, so there is nowhere for people with mental problems to go get help nearby," he said. "Do you see what I'm getting at?"
He talked about an expensive courthouse renovation project that's getting more expensive all the time, while county commissioners dither over what they want done. "There's money to let the scaffolding sit on the courthouse while the commissioners sit on their thumbs, and there is money for a new probation building, but there's no money for people with mental problems, no money for kids in trouble," Miller said. "That's just wrong-headed."
---
In September, the county's MHMR facility did re-open fully, after several months of offering very limited services. But its history is one that makes many people wish it would just go away. In 1994, the agency's financial director, John Marshall Young, was indicted on 112 counts of theft when it was discovered that he'd opened a number of mailboxes in the names of non-existent companies and then sent invoices from the fictitious companies to the clinic for various services and purchases. Young paid them, then collected the checks and cashed them. By the time an internal audit noticed it, Young had embezzled more than $400,000. When indicted, he fled to Las Vegas, where he was discovered through a routine license-plate check at motels there. He was with a 17-year-old girlfriend.
Young served nearly 10 years of a 40-year sentence before being released in 2004.
The man who discovered Young's fraud and took over as director of the MHMR, Joe Mirisciotti, was later removed when it was discovered that he was mixing funds intended for the mental health programs with those of the mental retardation programs.
Though Mirisciotti was never accused of personal gain, the fund-mixing was an indication, like the scaffolding on the courthouse that's been there for months, that Johnson County officials aren't big on oversight. Several local residents, for instance, are now on a campaign to stop what they see as runaway spending by Cleburne school officials on out-of-town trips, including a tab of almost $10,000 for a 21-hour retreat at a local luxury ranch, paid for with federal education funds.
Johnson County Commissioner R.C. "Mac" McFall, whose precinct includes much of Cleburne, was one of the few county officials willing to talk to the Weekly for this story. "There's lots that could and probably should be changed about Johnson County," he said. "One is the alcohol here. For a long time we had the highest per-capita DUI [rate] in the region, including Dallas and Fort Worth. Heck, we make people drive 20 miles to Rio Vista or the Tarrant part of Burleson to buy a beer. That just doesn't make sense. Don't have people driving all over the county trying to get a drink and then driving home drunk.
"Another thing is the juveniles," he continued. "What I'd like to do is have a regional facility for juveniles that would serve three or four counties. But nobody is really pushing for that because it's not about the kids so much as it's about money. They want to operate these facilities for profit. That just messes everything up. Makes people care about the wrong things. They care about the money and not the kids.
"But it's all money these days," he continued. "I had a boy who works for me get into a fight playing soccer. He and another boy ran into each other and afterwards the boy shoved him in the back. Sort of snapped his head back. Well, that was it. The fight was on. And the school resource officer wrote him up for [creating a] public nuisance or some such, and he had to pay an $185 fine. And that's it. Now he's in the system. Heck, in my day you get in a scrap, two teachers would separate you and sit you down and let you cool off. Then they'd say, 'Now you're going to go out there and shake hands.' And that was the worst. Having to shake hands. But we did it. These days they write you up."
Told about the woman who was charged with evading arrest for pulling up to a lighted area rather than stopping on a dark road, McFall said that the police in Johnson County did things like that regularly and wrongfully. "Heck, we have more than 5,000 people on adult probation. We might have 100 probation officers. That's big money. But I'd like to see less people in the system, not more. You just can't have such a percentage of people in the system. It's broke, and we ought to go about fixing it. I'll tell you what, the system stinks. Keeping people on probation is just asking for them to get further in the system. Then they lose their car and their job and their house, and then you and me and the other taxpayers got to pay for them. We've got to rethink what we're doing and why we're doing it.
"It's all about the money," he continued. "My daughter is a nurse at a school out here, and they darn near put a gun to her head and told her no matter how sick a kid is, you keep that kid in school until 10 a.m. After that you can let them go home. But if you let them out before 10, the school loses federal and state money. You see? It's all about money, not whether a kid should be home or not.
"Generally, I'd say I'm for going back a bit to the way things were," he went on. "Not having these jails run for profit and fining everybody who does the littlest thing. I don't think that's helping anybody, least of all the kids who need the most help."
As a county commissioner, McFall is one of a handful of people who hold the purse strings in Johnson County and could actually change things if he pushed hard enough. Regarding a halfway house or shelters, McFall said he didn't remember those things even coming up for discussion. "And they should."
Jackie McCaslin, a longtime local political advocate who once ran for county commissioner, summed it up this way. "Johnson County is different because while other counties have moved on and progressed, this county still does things the old way. The good old boys run the show, and they run it the way they want. The way they think is, if you don't like it, you can just leave."
You can reach Peter Gorman at peterg9@yahoo.com.