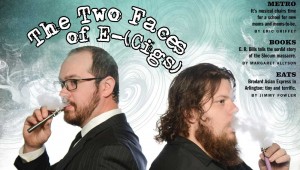 These days, who knows what the smoker next to you is actually enjoying?


MELISSA WYLIE AND SAMANTHA EHLINGER
Clyde, a longtime Fort Worth resident, enjoys smoking a little weed, but he's certainly not one to spark up a fatty in public. So he was startled recently by what happened when he met a friend at a bar. As the two of them tal...
A synthetic substitute for marijuana is drawing raves and warnings.


DAN MCGRAW AND SUSAN COSTA
It's 3:40 p.m., and Paschal High School is letting out. The kids scatter, heading home to study or play sports or chill out. But some of the school's brightest and most promising students make a shorter trip. They cross Eas...