Posts Tagged 'the cabin in the woods'
Kristian Lin
I was planning to lead off this blog post with a definition of "Pirandellian device," but I found that there's not a whole lot of agreement out there about what that is. The reference comes from the work of Lu...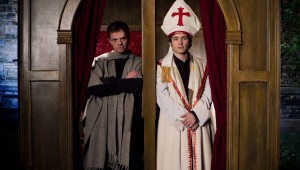 Three low-budget movies deserve a look.


KRISTIAN LIN
For whatever reason, Hollywood has largely ceded this weekend to low-budget independent movies, giving you a chance to see some sparkling talents make their debuts in various roles. The best movie out this week is The Cabin in ...