Posts Tagged 'Walter Kaufmann'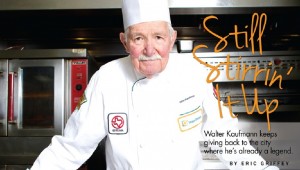 Eric Griffey
At its monthly board meeting last week, the Tarrant County chapter of the Texas Restaurant Association honored pioneering chef Walter Kaufmann by naming its very first scholarship after him. The 85-year-old Kaufmann, whose care...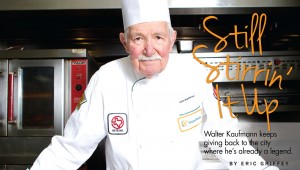 Walter Kaufmann keeps giving back to the city where he's already a legend.


ERIC GRIFFEY with photos by Vishal Malhotra
The man pulled an old brown book out of a denim satchel with care, cradling it like a newborn. As he slowly turned the pages of the smoke-stained album –– loose sheets, press clippings, old photographs –– it seemed as t...