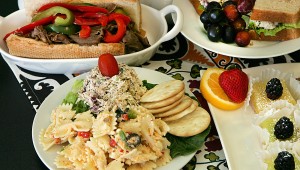 The FWCAC café makes an excellent beachhead in the Hospital District.


JIMMY FOWLER
For more than three years now Z's Café, located in the Fort Worth Community Arts Center, has been a purveyor of fast, friendly, high-quality lunches for the Cultural District crowd. Owner and chef Janet Z. Capua, who also op...
Jeff Prince
The city's decision to begin charging for parking around the Will Rogers Coliseum is cutting into attendance at the city's primary flea market on Harley Avenue. Charles Estell, who manages the Cattle Barn Flea Market, s...