Johnny Cash sat at a microphone in his home studio with his guitar and sang these often sentimental, sometimes corny, always heartfelt songs into a tape machine, then filed them away — many of them more than 30 years ago. The songs — gospel and country, folk, even Tin Pan Alley — were found on tapes among hundreds of boxes stored in the House of Cash, a.k.a. his studio, office, warehouse, and museum.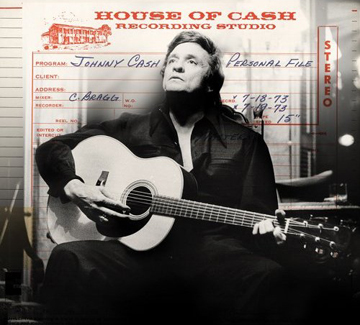 They can now be heard on the two-c.d. Personal File collection, which follows 2005's Grammy-winning box set, Johnny Cash: The Legend, both compiled and produced by Gregg Geller.
The earliest recordings here are from 1973; the most recent from 1982. A few were re-recorded and released on other albums. Most have not been heard before in these versions — or at all. Only the most loyal Cash fans are likely to sit through all 49 cuts — two hours and 18 minutes — in a single listen, but the discs are welcome additions to any music library.