Janiva Magness has the blues. And judging by the low-cut black dress she's wearing on the cover of her third full-length album, Do I Move You?, this voluptuous veteran with the Julia Roberts smile is as contagious as lust around midnight in a dark bar.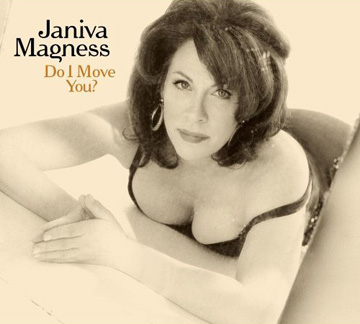 In 11 cover songs that together span slightly less than 42 minutes, Magness celebrates love and heartbreak with a sassy, upbeat, roadhouse attitude that just doesn't quit. Backed by guitars, bass, organ, and horns, Magness takes possession of other musicians' songs as if she were born to sing 'em. Maybe the female artist of the year, winner of the 2006 Blues Music Awards (formerly the W.C. Handy Awards), was.
If her biography is correct, this 50-year-old has about 150 years of experience in the blues. Both of per parents committed suicide, she spent time in a dozen foster homes, and she's dealt with alcohol and psychiatric problems. A constant through her travails, though, was the music she began to love as a teen-ager.