As modernism and enlightenment continue spreading across the globe and wiping out the old ways of life, a lot of folks still won't let yesteryear go. (A'hem, that would be you, Dubya, Osama, and the rest of the world's fundamentalist fanatics.)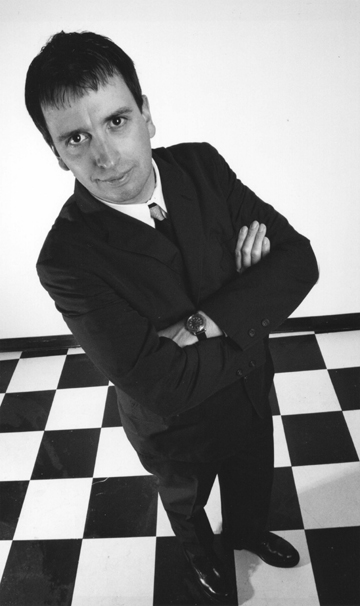 But instead of holding on to the past, why not let it go and get a good laugh in the meantime?
The Mid-Cities' Christopher Cannon has the right idea. Over the past year, the local 44-year-old stand-up comic has been collecting reel after reel of 8mm and Super8mm home movies. Some of them belong to his family; others, he bought off eBay. (Why anyone would think his home movies are worth selling is another, entirely different, decidedly odd story.) Cannon is now assembling them with the help of a fancy software program a la Jonathan Caouette (Tarnation) into a full-length multi-media project, appropriately titled 8mm.
Cannon's video collage isn't confessional, nostalgic, or plain reactionary. By looking back and laughing instead of trying to turn back the clock or make things right, 8mm is humorously sentimental.
"I got the idea after going into antique malls and seeing all these photographs of families that people just tossed," he said. "Then I thought, 'Man, there has to be tons of lost movies out there.' … The project emphasizes how important it is to keep these things. Essentially, you're keeping your family."
Cannon is aiming to build an hour and 15 minutes' worth of footage and shtick. His project isn't meant for DVD release but is a stage show in which he'll provide sweetly snarky voice-over commentary in person as the images flow across a screen behind him. He'll get the chance in October to test his material when he embarks on a tour booked by the National Association for Campus Activities, a fantastic entrée for stand-up artists into The Biz.
Until then, he'll be busy with some other entertainment-related stuff, including stand-up and, yes, recorded stand-up. A couple of years ago, Little Beat Records released Funny Boy, Cannon's debut comedy album. More than 9,000 individual bits have been sold online (at iTunes and www.cdbaby.com), and some of them have received airtime on XM Radio's comedy station. Britain's Fat City Films also just optioned (or purchased the exclusive right to buy) The Later Than Late Show, one of Cannon's side-projects.
"I've got like eight scripts in the can to [Fat City] already," he said. "Right now they're just out [at trade shows] looking for buyers."
On Friday, Cannon begins a tour of the Southwest that includes Albuquerque, Alamosa, Carlsbad, Colorado Springs, Westminster, and whatever other towns he finds along the way. He'll return to North Texas in mid-July to perform at Hyena's Comedy Club in Arlington.
For more info, visit www.cannon
comedian.com.