Delta Hardware is hard-edged, harmonica-laced, electric blues from the bottom of Charlie Musselwhite's roots (Mississippi Delta via Memphis and Chicago). Musselwhite, who recently settled in the Sonoma County wine country of California, was labeled by the New York Press as "the world's greatest living blues harmonica player," and dem Yanks might actually be right.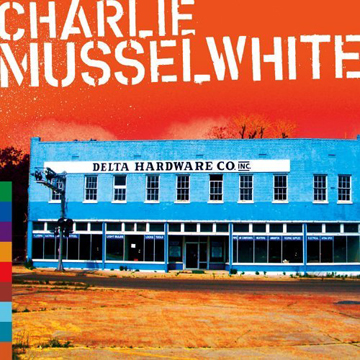 Having cut 34 albums in 40 years, Musselwhite has performed with Muddy Waters and Howlin' Wolf, then John Lee Hooker, and now Ben Harper and Tom Waits, grabbing 18 W.C. Handy awards and six Grammy nominations along the way. He's also snagged a couple of lifetime achievement citations and the Mississippi Governor's Award for Excellence in the Arts, which might be dubious except for the fact so many great musicians (and a handful of great writers) have come out of that state.
Awards are nice, but the music is what counts, and Delta Hardware is solid from beginning to end. Old enough to remember what the lyric "don't let sundown catch me here" meant — or means — to black men, Anglo Musselwhite also puts his decades of life experience to use on less heady subject matter, like love and understanding.
He's also still young enough as an artist to not stay trapped in yesterday, especially on the moody, hypnotic "Black Water," perhaps the best of the 10 songs on this c.d. The response to Hurricane Katrina as "the sign of our times" is, according to Musselwhite here, "just a sample of what's to come."
Listen to Delta Hardware for its social awareness, or just move your body to the music. Either way, you'll be pleased.