David Kimbrough Jr.'s mix of old-time blues soul sounds on Shell-Shocked undoubtedly reflects the influence of his father Junior Kimbrough's hypnotic blues groove. The elder Kimbrough died in 1998 at the age of 67, spending most of his career in Mississippi juke joints and recording his only nationally released album after he was featured in the documentary film Deep Blues.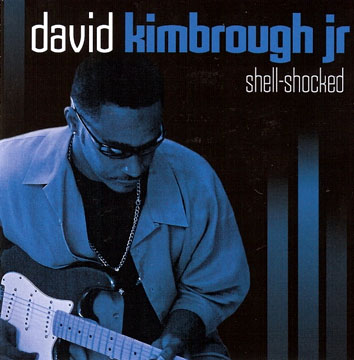 David, the sixth of Junior and Magnolia Kimbrough's nine children, spent more than five years in Mississippi's Parchman Prison on a drug-related conviction, was released in 2005, and performed three days later at the Living Blues Symposium Disco 9000 with Duwayne Burnside and The Mississippi Mafia. Kimbrough wrote most of these songs in prison and recorded "Hey Pretty Girl" in his cell, accompanied by available percussion and ambient sounds.
The title song's edge and message — "a weary, wiser man looking for a new life, pleading 'I can't do it no more'" — highlights the consistently solid, intimate c.d. The 10-minute-long "I Don't Do The Things I Used To Do" covers the same ground almost as well. On most of the rest of the disc, Kimbrough yearns for the warmth of a good woman.
Bass and lead guitar tastefully dominate Shell-Shocked without ever getting in the way of the lyrics or other instruments. The lead guitar is tastefully understated, never pyrotechnical, in grooves so tangible that listeners can almost touch them.