On Promise, a seductive reggae album with strong hip-hop elements, Elvis White urges listeners to think positively — and then urges himself to seduce that woman whose body (or maybe it's all of her) he just wants to love.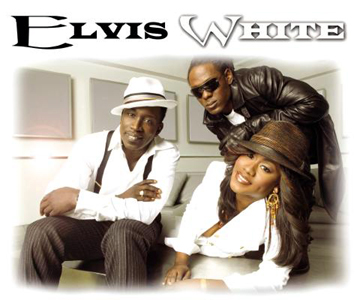 Like the best reggae, there's lightness and simplicity in the repetitive words and overall feel of the album. The busier, hip-hop bits show up mostly in the instrumentation, the self-references, and the sprinkling of yo's throughout the 15 songs, including two hidden tracks.
Most of the urging is done on numbers like "Winner," in which listeners are asked to "forget the pain" because "there's everything to gain," and on "Rise Up," in which listeners are beseeched to lift up their heads and never be consumed by troubles.
The love — lust, actually — comes through on songs like "(I Want a Taste of Your) Sexy Waist" and "Love You Down," a paean, apparently, to a female contortionist.
White isn't totally sexist. He loves his mother, too, a woman whose hair is silver and her heart gold. (Awww.)
For a change of pace, the second hidden track is a straight-on reggae version of "Amazing Grace" that, um, amazingly rivals any hymnal version.
White, who was named after his mother's favorite entertainer, is from the small Caribbean village of Kinsale in Montserrat. He seems to have found a home among the jet set, having toured Europe with the Fugees, won "Best Live Band" at the Miami Carnival, and played private parties in The Hamptons and for Virgin founder Sir Richard Branson. The reggae-hip-hop fusion is highly listenable and fairly infectious, even though it remains neat and simple. It's music to move to, not contemplate. — Tom Geddie