Brett Dennen has a distinctly feminine but not particularly high voice, and on his latest folk-pop c.d., So Much More, his vocal instrument shakes up preconceptions of the genre.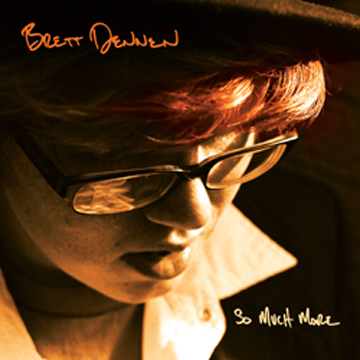 The feminine quality may come from the vulnerability he expresses as much as his voice's timbre, or perhaps he just sounds like someone familiar who is a woman. Whatever explanation, So Much More makes for an interesting listen. As your heart hears woman, your head hears man.
The 10 songs here, all written by the youthful-looking, 6-foot-5-inch-tall 26-year-old, are mostly introspective celebrations of love and humanity, and they all have a nice lyrical touch that emphasizes the tasks of defining and finding his place in the world. On the single, "There Is So Much More," he sings, "In a world of suffering, why should I be so blessed?" And on "I Asked When," he gets into Bob Dylanesque social-protest mode, singing, "I knew my reality was clearly defined by the fences put up around my mind / I watched them thickening the walls over time. … and I asked, 'When is the revolution?'"
There's an acoustic sameness in the overall sound, but it never becomes overbearing, and most of the rhythms are world-beat-ish and inventive.
Influenced by Dylan, Bob Marley, and Paul Simon, Dennen writes clear, simple-seeming songs that stick with you. One of his blessings is to be the opening act for the John Mayer/Sheryl Crow tour this fall, which naturally holds the prospect of leading to bigger, better things. So Much More is due in stores next month, although the single has been getting airplay since July.