Apparently more determined to explore than to hew to genre, Daymond Callahan's Music Society is focused on inspired, professional orchestration.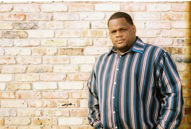 The dynamic, polished pianist from Arlington acts as a true bandleader throughout the disc's 15 tracks. He often commandeers the spotlight while moving up and down his state-of-the-art keyboards, but he also fades into the background to allow one of his top-notch instrumentalists or vocalists to shine. The c.d. runs through pockets of jazz, blues, gospel, and hints of hip-hop, and everything is tied together by Callahan's luxurious playing. The opener begins with ambient, chime-like keyboard strokes and poet Keith Ferguson's spoken word reverie about "the M-U-S-I-C," which sets the pace for what's to follow. Guitarists Steve Watson and James Arthur Perry groove enthusiastically in uptempo lockstep, and drummer Shedrick Williams keeps the Coltrane chugging, with bright cymbals and a deep snare sound, most notably in the instrumental track "Beautiful Love." Otis Tarkington's use of varied percussion instruments gives the disc a transcendental world-music flavor. Callahan authored all of the tunes with help on some of the lyrics, culminating in LaNesha Renee Creek's cherubic, soulful gem, "I Long to Be."
Often the players on Music Society appear to follow different directions within a single song. One way in which Callahan unites the divergent paths is by employing various tones to correspond with specific parts. And with song titles such as "I Like, Peace (Meditation Song)," and "So in Love," the disc uniformly generates positivity. Spotlessly recorded by Callahan and friend Jermond Hobson at their Daym-Jer studios, Music Society sounds more like a million-dollar Hollywood production than something made in Arlington, Texas. Carefully chosen digital effects enhance Callahan's elegant arrangements. Hopefully, no jazz icon would expect to be emulated verbatim, and Callahan and company respect the foundation laid by their predecessors — the digital accents are subtle and tasteful. When hopeful, talented musicians respect the boundaries of musical legacy but drive them into new territory, a masterpiece like Music Society results.