Taking its name from revolutionary rebels in Nicaragua, Sandinista!, The Clash's groundbreaking album from 1980, is "an exciting, sprawling mess," according to writer Jimmy Guterman, who put together The Sandinista! Project, a tribute album. Like the original, the new one sprawls and is a mess, but in a good way.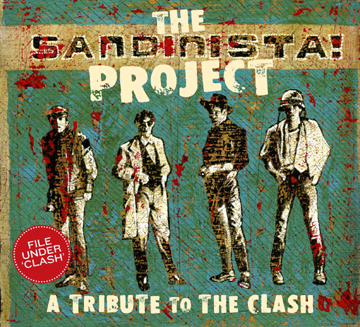 Guterman also calls the original the band's "most punk album yet," in part because it rebelled against punk orthodoxy. Politically charged and critical of the left and the right, Sandinista! is all over the stylistic map, from reggae to folk, bluegrass to piano jazz, and electronica to rock, among other genres.
Following the original nearly track for track, The Sandinista! Project includes contributions from about three dozen contemporary hipster-musos, including Camper Van Beethoven, Jon Langford and Sally Timms of The Mekons, Willie Nile, Amy Rigby, Matthew Ryan, and The Smithereens. Though sonically diverse, the album is united by its no-bullshit attitude that music matters more than genre.
Among many gems, "One More Time" stands out. Appearing twice on the original album, the song pops up three times here, two Middle Eastern-influenced versions by Haale and one by Ted Harris.
Other pleasures are Sid Griffin and The Coal Porters' bluegrass turn on "Something About England"; Langford and Timms with Ship & Pilot on "Junco Partner"; the greasy guitar blues of "Version City" by Tim Krekel; the slow jazz instrumental "Shepherd's Delight" by The Hyphens; and the somewhat jazzy version of "Corner Soul" by Ethan Lipton.
The Sandinista! Project is fun and remains both politically and culturally relevant. Proceeds from the sale of the disc will be shared by Amnesty International and the Joe Strummer Memorial Fund, an agency devoted to combatting global warming.