Newbie Texas Music act Braker Lane is a culmination of musical stops and starts.
By CAROLINE COLLIER
Country singer-songwriter Matthew Lane grew up in rural Kentucky, where it was all Johnny, Waylon, and Willie all the time. When he was still young, he and his family moved to Fort Worth, where rock 'n' roll blew him away. But about a year ago, the Gen-X'er had an epiphany. He and longtime bandmate, multi-instrumentalist Greg Haney, stepped back and wondered, "What would happen if we started with the idea that we could play a country song?"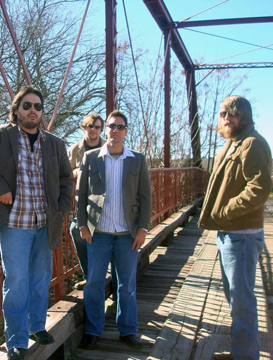 Several dozen countrified tunes later, Braker Lane was born. Described by Lane as "singer-songwriter-plus," the band – named after a forgettable street in Austin where Lane couldn't let memories die – has just released its debut album, The Only Way We Know, a brilliant collection of songs in which Lane's concise lyrical imagery and sly chord progressions shine alongside Haney's colorful fretwork.
Lane and Haney first met in a downtown bar six years ago and became fast friends. Their first band was an indie-punk outfit called Shut Up Shop. They played together for a few years and made an album. The music, though, according to Lane, was "inaccessible."
Haney said, "We lacked focus, which mirrored our lives at the time." Both now work at Texas Instruments, and Lane has a young daughter, Magnolia, who he said has helped reshape his definition of musical success and readjust his priorities.
Music still monopolizes his time and money. He said he'd encourage his daughter to live the same way were she similarly afflicted with the Music Bug. "I couldn't be the same person if I weren't doing something I believe in," Lane said. The Only Way We Know's opener, "To Heed the Call," pretty much sums up his sentiments on the matter. Inspired by legendary singer-songwriter Townes Van Zandt, the song allows Lane to wonder, he said, why people are "drawn to something even though it's not lucrative."
Haney said, "The struggle in life is to keep yourself afloat so you can do what you love."
After a series of lineup changes, Braker Lane is finally solid, with Ian McDonald on drums and Mark Van Kirk on bass. A former member of a pure-country cover band, Van Kirk uses rolling bass lines to give Braker Lane a hoedown feel. McDonald used to play in a metal band, though he's shelved the double-bass drums for a straight-ahead, no-nonsense Texas Music attack.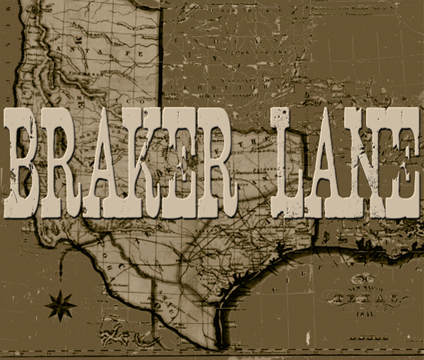 Though Braker Lane is definitely a band-band as opposed to a solo project, Lane's life stories and gettin'-weary voice serve as the music's fulcrum – not that the rest of the guys are complaining. "All our material could easily translate into [Lane's] playing by himself," said Haney.
After choosing 11 songs together, the band went into Denton's Black Bottle Recording studios. To help flesh out the sound, co-producers Richard Haskins and Nagaris "Fat" Johnson enlisted contributions from some pretty killer musos, including Centro-matic's Scott Danbom and the Drams' Chad Stockslager. The album is partially a testament to local music, harkening back to local bands as beloved as Slobberbone, Brutal Juice, and Funland. On the album's closer, "Just a Song," Braker Lane duly tips his trucker cap: "Ain't much worthwhile to keep you moving / Once in a while, you'll find your reason / 1963's free wheeling or old Hank Williams / There's something somewhere when you're all alone."
As Haney said – referencing the album's title – his and Lane's approach "may not be the right way, but it's the way we go about it."
Braker Lane
Sat w/The Drams and Liquid Kitchen
at Lola's Saloon, 2736 W 6th St, FW. 817-877-0666.