Fort Worth metal quintet No Scope comes out guns blazing on its new one, Hindsight 2012.
By CAROLINE COLLIER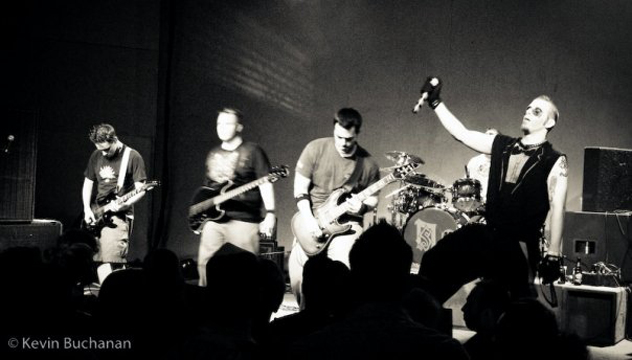 There's no time like the present for No Scope's highly polished, forceful, Think-for-Yourself/Question-Authority tuneage, at least according to frontman Ryan Glassburn. Though at heart the Fort Worth quintet leans toward alt-metal and in-your-face music, the band relies a lot on melody, which allows main lyricist Glassburn's agitated musings about subjects ranging from capital murder to corporate profiteering to go down easy. "I am a free thinker," he said, and his and his co-lyricists' free-thinking words fly all around the mostly synchronized riffs and beats that charge though No Scope's sophomore album, Hindsight 2012.
---
When the four musicians first got together in 2005, each brought separate musical preferences to the table: death-metal, jazz, good ol' fashioned rock 'n' roll. In the beginning, one band member would introduce a nearly completed tune at practice for everyone to learn. But Glassburn, guitarists Bobby Ensminger and Chance Cook, bassist Buddy Blair, and drummer Brandon Clearley soon decided that the one-songwriter approach was constricting and opted for group songcrafting based mostly on a single interesting riff or beat. "It has to flow," said Ensminger. "Do we all feel it as a whole? No one should have to fight for anything."
It's not always pretty. "We're all human," said Blair. When bad juju rears its head, in rehearsals or onstage, the musicians "harness it and put it in the music," the bassist said.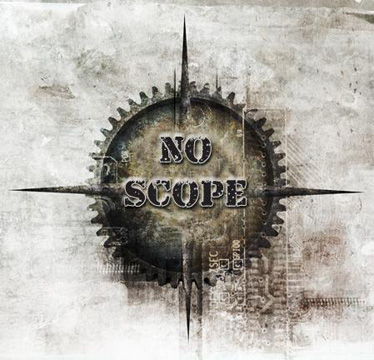 In this day and age, Glassburn said, "It makes sense to be angry." He grew up lower middle class, where he developed a burning animosity toward the corporate world in which his parents – who were laid off again and again, having to move all around to stay employed – fought to survive. The twentysomething singer-growler, who works for UPS, believes No Scope lets him channel his angst in a productive rather than destructive way.
Hindsight 2012's first single, "Pale and Blue," is already getting some airplay on KDGE/102.1-FM The Edge, KTCU/88.7-FM The Choice, and on www.warcraftmovies.com, a web site of short fan films based on the hugely popular World of Warcraft video game. (Guitarist Ensminger describes No Scope as "video game nerds in a metal band.") One Warcraft filmmaker used "Pale and Blue" in one of his shorts, increasing the number of times the song was listened to on No Scope's MySpace page (www.myspace.com/noscopetheband) by about 40,000 practically overnight.
To up their flair for the theatrical, the guys sometimes dress in costume and use fake blood onstage. The album, naturally, draws heavily on the macabre, especially "Pale and Blue," a roiling, grinding song about arriving at a gruesome crime scene and wondering what was going through the murderer's head just beforehand.
Most of the other songs on Hindsight 2012 broadcast No Scope's political bent. "Glass Eye," for example, wonders what would happen if the world's Pandora's box opened suddenly, throwing everything into chaos, and "Complicate" calls out to younger people just beginning to form their own ideas about big issues.
"It's frustrating," Glassburn said, "to realize you are nothing more than a cog in a machine." The singer likes to look at people as a "common wealth" and believes that a lot of people like him share that feeling of powerlessness.
Drummer Clearley describes the band's inaugural effort, 2007's Evolution, as "Rage style," referring to the ultra-political rap-metal band Rage Against The Machine. No Scope recorded Hindsight 2012 at Fort Worth Sound, where the legendary 817 band The Toadies recorded their new one, No Deliverance. Ensminger said, "We wanted to do the best we could so we could compete on a national level."
No Scope
Fri at Ridglea Theater, 6025 Camp Bowie Blvd, FW. 817-738-9500.