Several watercolor paintings recently donated to the Juneteenth Museum on Rosedale Street obviously weren't rendered by a master, but they were painted with love and skill by one Fort Worth's most influential African-American women.
Manet Harrison Fowler, born in 1895, helped shape Fort Worth's early African-American community. Fowler graduated from Tuskegee Institute in 1913 after studying under George Washington Carver and helped establish the Texas chapter of the National Association of Negro Musicians. In the 1920s, she opened the Mwalimu School in Fort Worth to share her love of African music and art; she would later move it to Harlem and become an active member of the Harlem Renaissance art movement in the 1930s. Fowler died in 1976.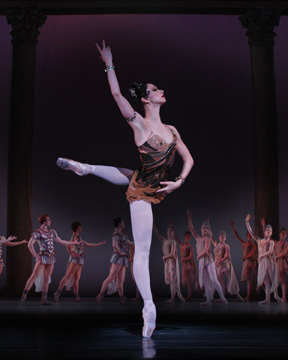 A local art collector, who asked to remain anonymous, was browsing eBay recently and noticed a handful of Fowler paintings being sold by a New York dealer.
"I always scroll for Fort Worth artists when I'm looking, and I usually don't find anything, and this day all these paintings popped up, and it was kind of shocking," the collector said. "They were cheap. I bought five of them, and they ranged from about $20 to $50 each."
Not a bad price, considering Fowler's impact on early Fort Worth black history – and the fact that a different eBay dealer is currently listing one particular Fowler painting at $753. The anonymous collector had never heard of Fowler – "You don't ever hear anything about early black artists around here," she said – and so she called Fort Worth Star-Telegram columnist Bob Ray Sanders, who referred her to East Side activist Opal Lee. The collector introduced herself to Lee and, after a pleasant visit, offered the paintings to Lee at no charge for inclusion in the Juneteenth Museum, a small and unheralded facility that opened six years ago.
"Mrs. Fowler was a musician extraordinaire and an artist," Lee said.
Fowler's daughter, Manet Helen Fowler, is heralded as the first black woman to receive a doctoral degree in anthropology. Manet never forgot her Fort Worth roots and would often return to her hometown to help the community, Lee said.
"She was interested in our Tarrant County Black Historical and Genealogical Society," Lee said. "She did a lot of genealogy for us."
Manet Helen Fowler died recently, and part of her estate, including paintings by her mother, is being auctioned on eBay by New York-based BBN&P Antiques. As of Tuesday afternoon, several of the paintings were still listed with buy-it-now prices under $40. (Search for the items under the artist's name or the seller's user name: bbnp-antiques.)