Daniel Katsük finally seems to be getting back into the swing of Fort Worth things. Couple-a years ago, the psych-folk singer-songwriter decamped for verdant Colorado, then came back, then started a band that soon fell apart, and then, well, he got back on track. Katsük is recording an EP at Sound Lab in Irving. At his side is veteran muso Jeff Dahlgren, who played in the legendary L.A. punk band Wasted Youth (one member went on to Velvet Revolver, another to Queens of the Stone Age) and also played guitar in international chanteuse Mylène Farmer's backing band.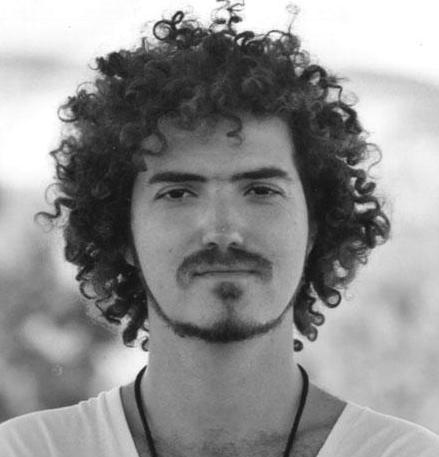 A friend was responsible for the introduction. Dahlgren also is producing the still-untitled record. Tentative release date is late summer or early fall, and by the first of the year, Katsük hopes to release a double album. "Things have been moving in such a powerful way it is refreshing," he said. "It is really nice to work with someone so professional yet genuine, as he is on a similar spiritual path. … It has been helpful and inspiring." Catch Katsük solo at Chadra Mezza & Grill (1622 Park Place Ave. on the South Side, 817-926-3992) Friday and Saturday from 6:30 to 11 p.m. Visit www.myspace.com/katsuk. … You also can catch KatsüK, the full band, on Sun., June 28, as part of the 12th Annual Fort Worth Weekly Music Awards Festival. Three dozen bands, including Telegraph Canyon, The Orbans, Josh Weathers + the True Endeavors, Dove Hunter, Sam Anderson and the Thrift Store Troubadours, Chatterton, Whiskey Folk Ramblers, Rivercrest Yacht Club, Stephen Pointer Band, Maren Morris, Pablo and the Hemphill 7, and many more, are already slated to play. You'll be able to catch them at one of six downtown clubs: 8.0 Restaurant & Bar, Bent Lounge, Flying Saucer Draught Emporium, Embargo, Paddy Reds Irish Pub, and Scat Jazz Lounge. The event is free. Mark your calendars. … On Friday at Arlington's Sunshine Bar (902 W. Division St., 817-277-6252), local indie-rockers Tame … Tame & Quiet will play their last show "for a while," according to a press release sent a couple of weeks ago by co-frontman Aaron Bartz. Woozyhelmet and Record Hop are also on the bill. TTXQ bass player Pat Ferguson, Bartz wrote, "has been a long-time Navy [reservist], and though he hoped to reach his 20-year retirement in a couple of years without further active duty, he has been deployed to Afghanistan in June for eight months." The band is recording its follow-up to 2007's Tin Can Communicate. "The songs are there, but the finished product is hinging on what we can finish before [Ferguson] leaves." Visit www.tametameandquiet.com. … Experimentalists Ghostcar have just finished recording a new CD, Gheisterfahrer Vol. 1, and will celebrate its release on Saturday, when they play with Jack With One Eye at The Amsterdam Bar (831 S Exposition Ave., 214-827-3433) in Dallas. Visit www.myspace.com/ghostcardfw. … The Good Show live music series had to be canceled once its host club, The Fairmount, closed. The series has been relocated to Lola's on 6th (2736 W. 6th St., 817-877-0666) and will take place every last Saturday of the month through August. The first installment is May 30 and will feature Quiet Company, Eaton Lake Tonics, and headliners Record Hop. Visit www.goodshow.net.
Contact HearSay at hearsay@fwweekly.com.