A 20-foot retaining wall of unsealed, rusting barrels of industrial waste looms over the western edge of the Fort Worth Botanic Garden, near the site of a planned children's garden.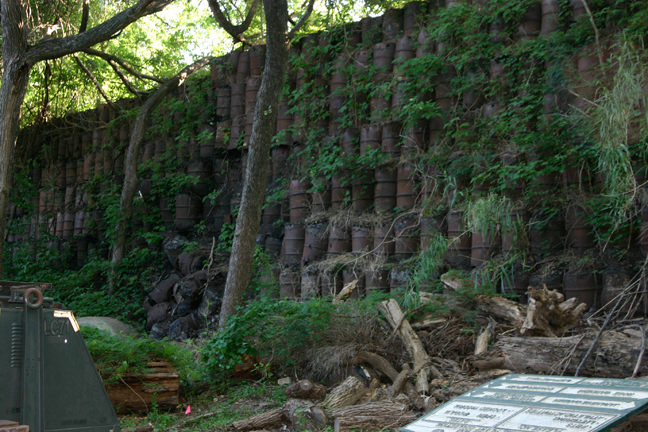 For decades, the Trinity Valley Iron and Steel Company dumped foundry slag and sand into thousands of 55-gallon steel barrels and used them to build up the foundry's sloping property. Now the vacant property is the proposed location of a new rodeo arena.
Though the wall sounds intimidating, the waste in the barrels, according to tests conducted by the city of Fort Worth, does not contain enough lead to be considered toxic by the strict residential standards set by the Environmental Protection Agency. The city tested one barrel and soil in the gardens in 2008 to determine if the waste was contaminating the garden and would affect the garden's master plan.