At the end of August, Chatterton frontman Kevin Aldridge will go into the studio to record what will amount to a solo album. "I want this to be its own thing," he said. "It may sound like other stuff I've done, but it's not Chatterton." He's not taking a break from Chatterton, he said, just committing to history some songs that he's been eager to do with the two guys who'll be backing him: multi-instrumentalist Scott Davis and drummer Kenny Smith.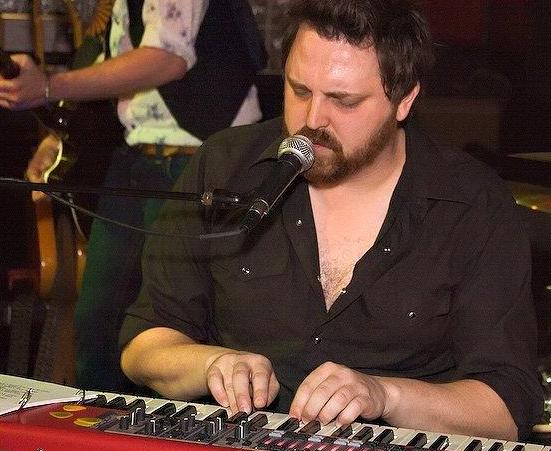 Former Fort Worthians who were in Chatterton and Woodeye and now live in Austin, Davis and Smith form the core of the backing band for troubadour Hayes Carll. Aldridge will lay down tracks at Cedar Creek Recording, where The Orbans did their divine new album, When We Were Wild. For the as-of-yet untitled album, Davis also will serve as producer (in addition to playing a ton of instruments). The engineer/mixer will be Adam Odor, who also worked on When We Were Wild. Aldridge has set aside a weekend at Cedar Creek to lay down the basics, which doesn't sound like much time but, he said, will be more than enough: He's going for a live feel. "With those guys, vibe is the key thing," Aldridge said. "We can capture a lot in a short amount of time." Aldridge said the album will be about evenly split between old and new material. Davis and Aldridge have always wanted to rework some Chatterton tunes to be "not so in your face," Aldridge said. "We want a different direction.
We want there to be room, not a bunch of guitars. I don't want to fill up every nook and cranny. It'll be a little different from what you're used to hearing from me." Aldridge expects to record 10 tracks, including –– possibly –– a cover of The Burning Hotels' "Lovely Lovely Lady," a song that Chatterton has performed live several times. "We do it as a country shuffle," Aldridge said. "It's a great song, and we have a lot of fun playing it." All that's required now is approval from Kobalt Music, the publishing company with which the Hotels recently signed. The album, Aldridge said, is "something that [Davis, Smith, and] I have wanted to do. Now it's the right people, the right time."
To the list of super-groups that includes White Mountain!, In Memory of Man, and EPIC RUINS, we can now add Vorvon, featuring drummer Ray Liberio (frontman for The Me-Thinks, Stoogeaphilia), guitarist Rick Sharp (Tractor Trailer, early Dangits), bassist Steve Steward (EPIC RUINS, ex-Darth Vato), and bassist Will Wells (One Fingered Fist). That's right. Two basses. Named after the space vampire from Buck Rogers in the 25th Century, Vorvon "worships at the altars of Kyuss, Black Sabbath, Grand Funk Railroad, and Fu Manchu," Liberio said, "with lyrics about Conan the Barbarian, Buck Rogers, and any other TV show or movie from our childhoods." Vorvon is laying down tracks at Zaq Bell's Fusion Project Studios in Fort Worth and hopes to release an EP in a few months. The band will make its debut on Fri., Aug. 20, at The Moon (2911 W. Berry St. by TCU, 817-926-9600).
Contact HearSay at hearsay@fwweekly.com.