Yes, it's Yom Kippur again (rather, it was last Friday), the Jewish Day of Atonement and the Chow, Baby week of revisiting restaurants it may have judged too harshly, to see if an apology is in order. Earlier this year, Chow, Baby took a dislike, possibly irrational, to Tillman's Roadhouse (2933 Crockett St.) for its uncool service and too-cool-for-school vibe and was also pretty harsh on Tillman's West 7th neighbor Terra Mediterranean Grill (2973 Crockett St.) for its wretched service and (except for the hummus) yucky food.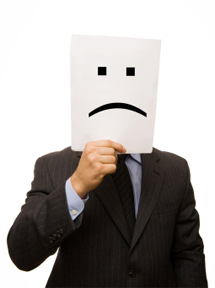 From the second Chow, Baby walked in the door at Tillman's, it was like Opposite Day from its January visit. Not only did the hostess immediately get off the phone to greet Chow, Baby, she then led the way to the best table in the house. (Even though Chow, Baby was eating alone! And is not particularly attractive!) Another sincere smile and some free housemade potato chips from busman Garibaldi, and then the Wonder Twins, server Alex and trainee Trista, explained Tillman's new quickie lunch menu (soup, salad, sandwich, drink, and cookie, $12). Alex was untrippable: "What's the celery quotient on the chicken salad?" "Subtle."
That was the best smoked-chicken-salad sandwich that celery-hating Chow, Baby has ever had. Also a perky, fresh-squeezed peach lemonade; cream of real-tomato soup; a highly addictive ranch salad with halves, not crumbles, of pecans (an old pet peeve Chow, Baby had almost forgotten about); and a gooey chocolate cookie. Overall, a good time and a great lunch. Even the "artfully eclectic" antlers-meet-chandeliers décor seemed more whimsical than annoying. To Tillman's, Chow, Baby apologizes and repents.
From the second Chow, Baby walked in the door at Terra, however, it was déjà vu all over again. Not once was this customer made to feel welcome, from the "no eye contact please, I'm busy chatting with my friends" hostess — a chat that continued as she was seating Chow, Baby — to the simultaneous slapping down of the go-box and the check, with no pitch for dessert or coffee. In between was the worst meal Chow, Baby has had since, well, since the last time it ate at Terra.
A few differences were for the better. The gyros ($12 plate) now taste like any other gyros in town, a vast improvement from the earlier cardboard. The accompanying saffron rice was less salty than before, still reminiscent of Rice-a-Roni but now the low-sodium kind. Lamb kabobs ($16), rather than seared and pink as requested, were mouse-gray outside and raw-purple inside. That's better than the previous ugly-gray-throughout, but unfortunately here "bloody rare" didn't mean "juicy"; these jawbreakers either must have been cooked from frozen or were seriously lousy pieces of meat. They were — and Chow, Baby has never said this about lamb before — inedible.
Chow, Baby choked down three tough bites, pushed the whole plate aside, and ordered another entrée (the gyros). Following Terra's motto, "The Customer Is Always Ignored," the whole time that the yucky lamb plate sat on the edge of the table and Chow, Baby sat glaring at it, not a single passing server, hostess, or manager gave it a glance, much less asked if there was a problem. Same Terra as before: cool décor, terrible food, high prices, infuriating service. No Yom Kippur repenting this time; Chow, Baby has moved beyond merely disliking Terra and into grudge territory.
Contact Chow, Baby at chowbaby@fwweekly.com.