Perhaps it's just new-boss euphoria, but Walter Dansby earned major points with teachers last week with one of his first decisions as interim superintendent of Fort Worth schools: He cancelled the day-long convocation the district has held each August for the past six years.


"That is the best news we've had about Mr. Dansby so far," said one teacher who asked not to be named. She described the convocation as "a rah-rah pep rally" with then-Superintendent Melody Johnson playing cheerleader. "It was silly and … a waste of our time."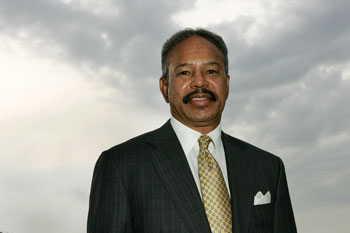 It was also costly, according to trustee Ann Sutherland. She said last year's event, though held at a school district activity center, cost more than $28,000, including a paid speaker, food, and costs to bus the district's 5,000 or so teachers to the event.
"Mr. Dansby with one fell swoop saved the [district] $30,000," said trustee Juan Rangel. "If he keeps this up … we may not face school year 2012-2013 with fear and intimidation toward the budget as we have in the past."
In a memo to teachers on June 15, Dansby wrote, "You have told me that your focus needs to be on improving the academic achievement of our students and the best way for you to do that is to have more time … in your classrooms when you return. … I want you to know my first priority is to ensure we all work together to support academic success."
Another teacher said that kind of sensitivity to the needs of the teachers shows how important it is to have someone at the helm who has more experience in the classroom than the couple of years that Johnson put in before going into administration.
Dansby has spent all 37 years of his career here, and he said that will make a difference in how he leads. He grew up in Fort Worth and taught history and coached (including championship basketball teams) for 16 years before moving into administration in 1990.
He started teaching at Rosemont Middle School in 1974, moved on to teach and coach at Southwest and Paschal high schools, then became principal of O. D. Wyatt in the mid-1990s, improving that school's test scores dramatically and cutting its dropout rates. When he was tapped by then-Superintendent Tom Tocco as assistant superintendent in charge of instruction, his supporters at Wyatt wailed. Before Tocco left, Dansby was made a deputy superintendent.
"I have a personal investment in this district. This is my home," he said in an interview with Fort Worth Weekly shortly after being named interim superintendent. His only regret about his appointment, he said, was the fact that, over his objection, the trustees gave him a raise in salary from $215,000 to $270,000.
Dansby had objected because "so many of our employees are facing layoffs," he said. "I will find a way to give some of it back, perhaps in scholarships." When Johnson resigned, her total salary, including car allowance and retirement fund contributions, was close to $380,000.
Another change Dansby made immediately was to add several administrators to the team that is considered his cabinet. (The move doesn't involve promotions or creations of new jobs, so there is no cost to the district.) Added to the officials over areas like finance, technology, and operations will be four "school-based" administrators: directors of the bilingual department and the transformational leadership department (a new program, providing incentive pay and mentoring for teachers in low-performing schools), and the two associate superintendents to whom school principals report.
"These are the people more focused on instruction," said Larry Shaw, head of the United Educators Association. "This tells us exactly where his focus will be — on making sure that all the kids in this district are well educated."
There will be no other immediate changes in the administration, except to pare it down, Dansby said. "The worst thing a leader can do is take over and begin to make wholesale changes," he said. He plans to reduce the top-heavy administration by attrition.
Dansby's greatest concern is student achievement, he said, and the most recent test results that show Fort Worth's achievement rate is dismal. He called it unacceptable that 22 Fort Worth schools failed to meet state standards this year.
Under Tocco, he said, the district standards were higher than the state minimums. That changed under Johnson. "We are going to return to that methodology," he said. "We will sit down with our staff and our principals and develop new, higher standards" based on the latest version of the Texas Assessment of Knowledge and Skills. Setting higher standards should lead to more rigorous teaching throughout the year and thus to students being better prepared for standardized tests, he said.
Dansby made no criticism of his predecessor, but it was clear that his philosophy will be different in some areas.
"Another thing we must learn is that one size doesn't fit all. Teachers here do not all have to be on the same page every day," he said. "If their results show their children are learning, that is all that is necessary.
"What we must do is keep the emphasis on the children," he said.
Then there are those other pesky issues, including the rising cost of the district's outside legal fees and three whistleblower lawsuits that could prove very expensive for the cash-strapped district. Dansby said he is aware of the lawsuits only to the extent of "what I have read in the newspapers," but vowed to get up to speed.
He acknowledged that there is a perception that those who speak out about wrongdoing get punished. He said his door will be open to employees and the public, without retaliation.
In recent months he has concentrated on managing the $593 million bond program, the largest in Tarrant County history.
The bond program is on time and thus far running below budget by about $60 million, Sutherland said. Five new environmentally friendly schools will be open by August.
Dansby grew up in the Stop Six neighborhood in East Fort Worth, one of seven children whose parents instilled in them a love of learning, he said. He graduated from Dunbar High School and earned degrees from the University of Texas at Arlington and Tarleton State University. He and his wife Sharon have been married for 28 years and have two daughters. They live in East Fort Worth.
The Rev. Kyev Tatum, head of the Tarrant County Chapter of the Southern Christian Leadership Conference, said that having grown up in a poor, inner-city minority community, Dansby can serve as a role model for students who are poor or non-white. About 85 percent of Fort Worth students are racial minorities, and more than 70 percent are considered economically disadvantaged.
Shaw brought up the issue of race when the school board was discussing an interim superintendent. When a majority of the board seemed reluctant to appoint Dansby, Shaw said publicly that if the longtime black administrator wasn't promoted, it would send an obvious message to the community: The district, with its overwhelmingly minority makeup, was still "not ready for a minority superintendent."
Dansby declined to talk about race except in the overall context of the district. "We are going to revisit the diversity issues," he said. "I have an understanding of what it takes to deal with children of poverty."