Talking to some filmmaking teams is like talking to a smoothly oiled publicity machine. Talking to the comedy troupe/filmmaking collective Shut Up and Prance is more like sitting in on a rowdy collegiate bull session, with the three members constantly bouncing ideas off one another and going off on tangents. The Fort Worth-based group consisting of 33-year-old Naaman Rodges, 27-year-old Riley C. Mason, and 25-year-old Brian "Beetle" Bailey have embraced the new world of comedy by filming sketches and shorts and putting them on their web site, www.shutupandprance.com.


They began 10 years ago, when Rodges and Mason met at a church in Hurst, which they now decline to name. "It was a dark part of our lives," Rodges said. The church, he continued, "began to affect us negatively, and it took us a while to detach."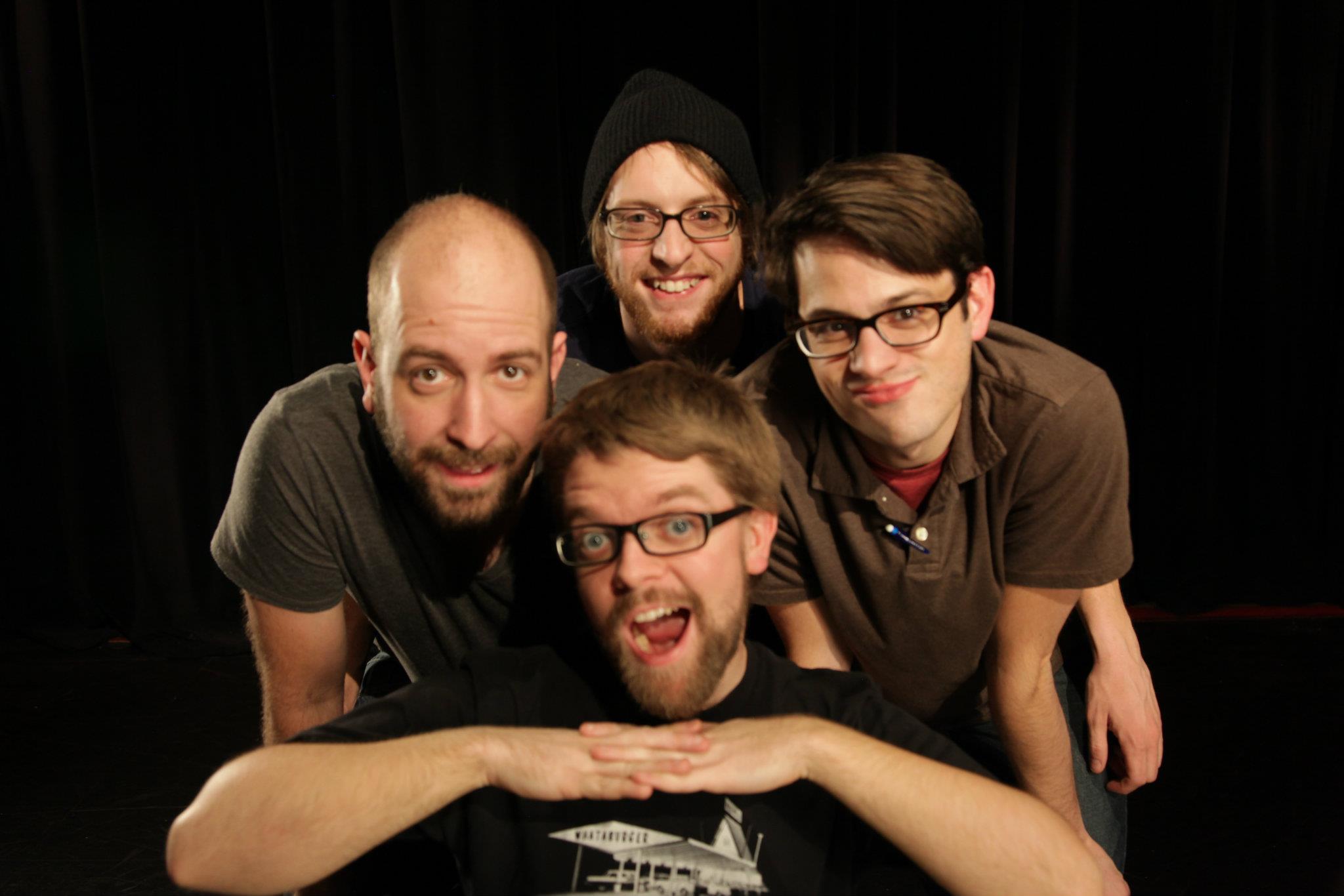 When Rodges got divorced on the same day that Mason broke up with his girlfriend, the two determined to see the humorous side of their predicament. "We decided to transfer our misery into creativity," Mason said. Meeting Bailey (who mostly serves as crew and only infrequently appears on camera) at a Dallas audition a few years ago completed the circle.
The group's name "just kinda happened," they agreed. A similar process frequently underlies their comedy shorts. "A lot of stuff comes from me just hanging out with my friends and somebody saying, 'You know what would be funny?'," said Rodges, who carries a notebook around at all times. It seems to work; he has by his own count between 40 and 50 scripts for comedy shorts ready to go.
Shut Up and Prance was founded after the three had already made their first film, a 10-minute short called The Legend of Pimp Jacket (made on a budget of $80), and submitted it to film festivals only to be subjected to long waiting periods before learning whether it had been accepted or rejected. They found it more productive to post their works online to attract fans and backers. "Nobody believes you can make a film until they see you do it," Rodges said.
True to the group's origins, many of their efforts currently online revolve around the perils of dating: Wendell's First Date is about a man who spills his deepest secrets soon after meeting a prospective relationship, while Don't Make This Awkward is about a professional service for delivering breakup news. The group can do other subjects, though — a series of shorts called Occupy Thanksgiving was done as a guerrilla-style prank, with members joining the Occupy movement in downtown Fort Worth posing as fatuous protesters against Christmas promotions impinging on Thanksgiving, carrying signs that read "Back Off Xmas" and "Wait Your Turn."
None of the group has a college degree in filmmaking, so they learn by doing, both on their own works and during their day jobs shooting and editing wedding and training videos. (They also wait tables at various restaurants.) They are also looking to give more live comedy performances like the one they gave at the Lone Star International Film Festival's closing night party last year. A planned TV pilot about a womanizer's existential crisis had to be shelved when producers dropped out, but Bailey says the project is only on the back burner. In addition, Rodges has a number of feature scripts that he's developing. In the meantime, the group says they'll have a new batch of shorts up on their site for the month of February, including one about a man who goes door to door asking for a date. Mason mused, "It'll be great if you're lonely and single on Valentine's Day."