Customer Service
Readers' choice: Grapevine Guitar Works, 1689 W NW Hwy, Grapevine
Critic's choice: Ashleigh Keeney, Starbucks, 2600 W 7th St, FW
Some managers run their business like a yoga class, speaking in soft tones and using inclusive, politically correct diction. And then there are the ones like Ashleigh Keeney, a six-year Starbucks veteran who pilots Montgomery Plaza's coffee shop like a 747 being chased by Iranian fighter jets. This no-bullshit barista achieves the difficult balance of zippy professionalism and affable generosity, memorizing the names of regulars as quickly as she hands out a free cappuccino to the guy who forgot his wallet. She bobs and weaves among espresso machines and green-aproned co-workers, dishing out advice along the way to ensure the staff can serve up an individually tailored cup of joe (or other beverage) every time. Ashleigh runs the place, literally and figuratively, like a boss.
Barbershop
Readers' choice: The Boardroom Salon for Men, 2861 W 7th St, FW
Critic's choice: Floyd's 99 Barbershop, 2600 W 7th St, FW
The barbers and hairdressers at Floyd's are professional and efficient and ask all the questions needed to make sure you get the cut you want. And while they're snipping, you can listen to a soundtrack that moves seamlessly through a half-century of musical history. When you look in the mirror and see Notorious BIG's Afro-baby sitting next to bubblegum-lips Aguilera, it's hard to remember what decade it really is.
Hair Salon
Readers' choice: The Salon Upstairs, 207 S Main St, FW
Critic's choice: Mylinda Renay Salon Spa and Boutique, 780 Road to Six Flags, Arl
At Mylinda Renay in Lincoln Square, the staff is committed to making sure you walk out of the salon excited to show off your new 'do. Get there before your appointment and shop the trendy boutique.
Spa
Readers' choice: Perfect Touch, 3023 Bledsoe St, Ste 103, FW
Tattoo Parlor
Readers' choice: The Crypt Tattoo Co., 2927 S Cooper St, Arl
Critic's choice: Salty Dog Tattoo, 2903 W Berry St, FW
Whether it's a unicorn tramp stamp, iconic bald eagle, or that future spurned lover's name you're after, Salty Dog Tattoo quite literally has you covered. The artists will sketch and re-sketch your design until it's exactly what you want. Then, when the time comes to put ink to skin and the needles start buzzing, these dudes put their heads down and go to work on some serious artistry. The place is clean and comfortable. Just don't strut into the shop with only a few greenbacks in your skinny jeans' pockets. As the artists make quite clear, you get what you pay for. Here, you get quality.
Thrift Store
Critic's choice: Goodwill, 4445 River Oaks Blvd, FW
This sprawling store is filled with a wide assortment of clothes and household items, but attentive management keeps everything incredibly well organized, clean, and comfortable. Four dressing rooms are available for trying on the gently used clothes, and the prices are what you'd expect from a thrift store. And of course Goodwill funnels its proceeds to families and communities.
Enviro-Friendly Business
Readers' choice: Spiral Diner, 1314 W Magnolia Av, FW
Critic's choice: Elizabeth Anna's Old World Garden, 2825 8th Av, FW
Over on Fort Worth's Near Southside, an "urban farm" has taken root, growing and selling organic foods (many of them heirloom plants from Great-Grandma's day), Rhode Island Red chickens (yes, you can still have chickens in your backyard here), and free-range eggs. Not only will the farm sell you the goodies from its enviro-friendly urban gardens, it will teach you how to do it yourself in your own backyard. Anna's offers cooking classes and a very popular Farm School for kids that teaches animal husbandry as well as "natural gardening." Grown-ups can learn that esoteric skill known as  "permaculture" — a system of organic gardening that promotes sustainable development, discouraging wasteful consumption and overpopulation. For a fee, Elizabeth Anna's will create a sustainable "green oasis" for your backyard or office complex. Their slogan: "We love Fort Worth and all its dirt has to offer."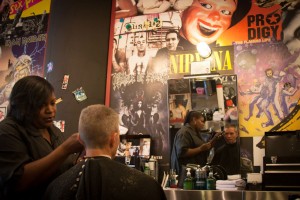 Fashion Fad
Critic's choice: Nerdy hipster glasses
Nerds and hipsters are traditionally on opposite ends of the American subculture, but they're not as yinny and yangy as you might think. Hipsters are so hip they can raid a nerd's closet — or a nerd's grandfather's closet — and still look cool. Their hipness cannot be contained, even by porkpie hats, cowboy shirts, and plaid shorts. Hipsters are so down they can don big, heavy, plastic,1950s-era spectacles and yet slouch around with an apathetic grace that screams, "I'm too cool for Earth, but I don't even care." Somehow the glasses worn by Steve Urkel on Family Matters in the 1990s are currently the epitome of hip. Marquee players from the Miami Heat and Oklahoma City Thunder flashed the frames during the NBA Finals. Other Clark Kents include Taylor Swift, Johnny Depp, and Justin Bieber. When the Biebs is bodaciously bespectacled, you know it's bigtime.
Guitar Shop
Readers' choice: Grapevine Guitar Works
Critic's choice: Competition Music, 3136 E Lancaster Av, FW
In the wake of secondhand music stores killed off by Craigslist and eBay, some musicians have realized that paying a little extra to a reputable local dealer is still better than driving to five different suburbs to try out crappy, dirt-cheap guitars that seemed so awesome in the online photos. There aren't many such stores left, but in Fort Worth, Competition Music easily ranks as the best. Owner Scott Dyson's fantastic attitude and obvious passion for finding a guitar and amp that will fit the customer is unmatched (even against Goliath music chains like Guitar Center). And his repairman really knows his stuff, too. Anyone looking for a fair price for fixing a broken amp need look no further. Scott runs his shop the old way: like a second home.
Toy Store
Critic's choice: Miss Molly's Toy & Candy Shop, 4802 Camp Bowie Blvd, FW
If you're looking for an independently owned toy store that has that old-fashioned, non-corporate "Santa's workshop" feel, Miss Molly's is your destination. Filled to overflowing with dolls, stuffed animals, board games, and gourmet sweets, the inventory here feels personally selected, and most of it's not outrageously priced. A browser's paradise, Miss Molly's is for the kid who'll delight in something beyond another Wii game.
Head Shop
Readers' choice: Fusion Hookah Lounge & Smoke Shop, 2205 W Berry St, FW
Critic's choice: Smokin' Dragon Gifts, 10621 S Fwy, FW
In the new world of head shops, Smokin' Dragon Gifts stands out, not just for the 150 or so types of rolling paper they sell or for their cigars — a surprisingly good selection — or glassware and pipes but also for their line of smudge sticks, contact lenses, tattoo needles and ink, jewelry bags, and darts. Oh, and everything else someone might imagine a good head shop should carry. Add to that a friendly staff, and you've got a great joint going.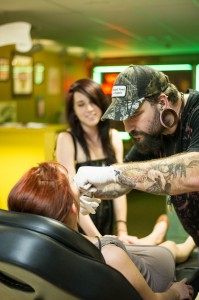 Skate Shop
Critic's choice: Index Skateboard Supply, 725 Airport Fwy, Hurst
For nearly a decade, Index has been an epicenter of Tarrant County's skateboard scene for crusty vets and fresh-faced groms alike. Of course, the Hurst store (there's another location in Dallas) has the latest decks, trucks, wheels, accessories, and clothes from nearly every up-and-coming board company. But what makes Index a great shop is its "for skaters, by skaters" philosophy and a serious commitment to fostering the local skate culture. The store finally released Allergic to Awesome, its first official skate video, in February — just one more indication that Index is the place to be if your life revolves around grip tape and rail slides.
Bike Shop
Readers' choice: Trinity Bicycles, 343 Throckmorton St, FW
Critic's choice: Trinity Bicycles
In what will likely turn out to be a savvy business move, this still-young shop moved from its original location in the Near Southside to Sundance Square and still has short-term parking out front. This tight, trendy establishment has already won the hearts and quads of Fort Worth's cycling elite as well as the nascent counterculture of casual riders. The philosophy of owners Bryan McKendry and Bernie Scheffler is to find you the bike that fits your reasons for riding. The staff avoids the condescension of so many niche athletic stores. The repair crew is capable, fast (flats fixed in 15 minutes or less), and happy to answer questions. As Mayor Betsy Price, an avid cyclist, leads a revolution in city hall's treatment of this long-neglected group, Trinity has a bright future.
Motorcycle Shop
Readers' choice: Adam Smith's Texas Harley-Davidson, 1839 Airport Fwy, Bedford
Gym or Health Club
Readers' choice: Inursha Fitness, 525 Bailey Av, FW
Critic's choice: LA Fitness, 2860 Crockett St, FW
There are many LA Fitness gyms in North Texas but none like the one tucked into the liveliest part of the Fort, the West 7th development. Not only does this gym have a great location, but it also boasts state-of-the-art equipment, group fitness classes, and personal trainers. And the gym has a play area for the kiddos with professionals watching them so parental units can fully focus on their workouts.
Liquor Store
Readers' choice: Kings Liquor No. 3, 2810 W Berry St, FW
Critic's choice: Two Bucks, 4702 S Fwy, FW
Simply the best liquor store in town. Unfortunately, the family-owned store that boasts more than 2,500 types of wine, 200 types of beer, and an ungodly selection of hard liquors — plus some choice cigars — has recently been sold to Specs, a Houston-based chain. The good news is that Specs isn't changing anything of note: The same great staff still works at Two Bucks, and they've got at least one specialist for each department, people who really know what they're talking about. Whether you're looking for kegs or a margarita machine for your fiesta or a nearly-impossible-to-find 60-year-old whiskey, this is the place to go.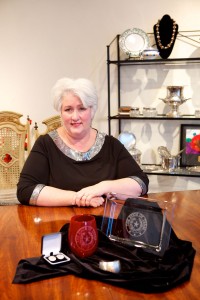 Hardware Store
Critic's choice: Forest Hill Lumber & Hardware, 3370 Mansfield Hwy, Forest Hill
For 40 years, this family-owned store has sold everything from shovels to siding, camp stoves to kerosene lamps, hammers to hinges for a barn door — and lumber to build the barn. Today folks from all over the county drive there to prowl its narrow, crowded aisles or wander across the street to breathe in the fresh-cut fragrance of its old-fashioned lumber yard. It has more than held its own against the intrusion of the Big Guys primarily because of the quality of its products and the helpful friendliness of its staff — you're treated the same whether you're trolling for a toilet handle or a trailer load of fancy hardware.
Tech Store
Readers' choice: Apple Store, University Park Village, 1620 S University Dr, FW
Critic's choice: Parts & PCs, 8106 Camp Bowie Blvd W, FW
If you're looking for bright lights and chipper but clueless clerks, check the big-box stores. If you want technicians who seriously know their stuff and can build, repair, or upgrade computers and systems for your home or office, check out this small, plain store in a small, plain strip on an unfancy stretch of Camp Bowie West. Owners Danny and Craig work fast, at prices that meet or beat the chain stores, and they come recommended by other techies in town. Not the place for big selections of off-the-rack machines, but just the place for problem solving and customized answers to your needs.
Gift Shop
Critic's choice: Amon Carter Museum of American Art, 3501 Camp Bowie Blvd, FW
Beautiful jewelry, art glass, and books and posters fill the shelves here, reflecting the artists and works of perhaps the city's Fort Worth-most museum. (The selection of photography books is particularly fine.) The china is a signature pattern you'll find nowhere else in town. But the best bets in the shop are the archival-quality prints that can be ordered of many originals in the collection. If there's a piece you go back to see again and again, buy a print, and you can wake up to it every morning.
Car Wash
Readers' choice: Red Carpet Car Wash and Lube Center, 5829 Camp Bowie Blvd, FW
Yoga or Dance Studio
Readers' choice: DanceMakers of Texas, 6201 Sunset Dr, Ste 630, FW
Furniture Store
Readers' choice: Into the West, 5230 Denton Hwy, Haltom City
Place To Buy:
Books
Readers' choice: Half Price Books, multiple locations
Critic's choice: Recycled Books, 200 N Locust St, Denton
Put down the Kindle and get ye to Denton and the violet-painted literary labyrinth of Recycled Books. Any true bibliophile wants to get lost in a bookstore the same way a reader gets lost in a great novel, and Recycled has twists and turns like a Dennis Lehane thriller. The three-level former opera house is the place to find a slim gem of poetry published in just a few hundred copies, the first edition of a beloved children's book, or the newest bestseller at a secondhand price.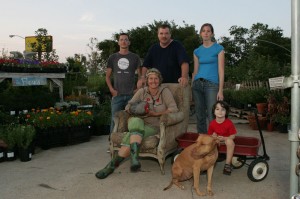 Comic Books
Readers' choice: Lone Star Comics, 5429 S Hulen St, FW
Critic's choice: Lone Star Comics
A comics store isn't just a place to buy the latest issues of Batman, Spider-Man, or The Walking Dead. It's a place for fans to congregate, discuss, and share their love of four-colored creations. Lone Star Comics on Hulen epitomizes this kind of shop. Well laid out, aesthetically inviting, and filled with comics, toys, and cards without feeling crowded, it entices the customer rather than trying to shove merchandise at them. A lack of a large back-issue selection is made up for by a bountiful collection of trade paperbacks and an easy-to-use issue-ordering system. And there's always something going on, from weekly Magic: The Gathering and Heroclix tournaments to fan screenings of the latest superhero flick. Rounded out by knowledgeable, friendly clerks and passionate clientele, it's less the stereotypical Simpsons Comic Book Guy dungeon and more a welcoming celebration of all things geek.
Used CDs/Records
Readers' choice: Doc's Records and Vintage, 9522 Camp Bowie Blvd W, FW
Critic's choice: Doc's Records and Vintage
Sitting somewhere between a flea-market kiosk and a music snob's wet dream, Doc's satisfies both the quirky memorabilia collector and the serious vinyl purist. The folks at Doc's are known as much for housing the city's largest vinyl collection as they are for throwing legendary parties. Recently the throwback record shop hosted an event featuring eight bands, several kegs, and free food. Doc's also boasts an impressive section dedicated to local music.
New or Used Videos/DVDs
Readers' choice: Movie Trading Company, 4604 SW Loop 820, FW
Critic's choice: Family Video, 5401 Basswood Blvd, FW
Entering this emporium or others in the chain would be like traveling back in time to 1992, except that the shelves are lined with DVDs of movies that came out three months ago. This inviting store doesn't limit itself to new releases either — there are DVDs of movies you've forgotten from decades ago and even a section of classics. The discs are presented without the clutter of the bigger video thrift stores, too. If you think you know all the brick-and-mortar DVD vendors, you don't, until you've been here.
20th-Century Relics
Critic's choice: Movie Trading Company
Forget the DVDs that are this place's primary business and look at all the other treasures on offer at this southwest Fort Worth location: CDs, LPs, laser discs, VHS tapes, video games from consoles long past, and machines capable of playing all of these. If you ever want to play Asteroids on an Atari 2600 and show your kids how video games used to look not so very long ago, this is the place for you.
Antiques
Critic's choice: Royal Tique Resale Shoppe, 3901 W Arkansas Lane, Arl
In the narrow, tall-stacked aisles of this modest shop squeezed between a hair weave boutique and an electronics place are finds for the serious collector, the amateur browser, and folks just looking for a good deal on a nice lamp. Prices are reasonable, and the proprietor is friendly. Just don't go browsing on the traditional day for it: The 'Tique is dark on Sunday and Monday.
Jewelry
Readers' choice: Kubes Jewelers, 2700 W Berry St, FW
Critic's choice: Lisa McConnell Jewelry Design Studio, 5236 Camp Bowie Blvd, FW
Nothing is more annoying than purchasing a "one-of-a-kind" glam piece only to notice someone else flaunting the same look. This jeweler makes sure you won't be caught with anything but unique designs made from salvaged beach treasures, family heirlooms, or anything else you dream up. And if you're feeling Lone Star pride and want to show it, this is one of the few places licensed by the state to replicate the state seal into custom jewelry items. Whoa.
Adult Toys
Readers' choice: The Velvet Box, 2917 Morton St, FW
Critic's choice: The Velvet Box
Shake things up between the sheets at West 7th area's dirty little secret. This "high-end romance shop" will help you get your groove back (or at least crank it up a notch) with tasteful and tasty personal lubricants, vibrators to rock your world, lingerie that's naughty and nice — plus plenty of other treats to get you all hot and bothered. Best part? You won't feel dirty getting sexy inside this intimate gift shop because it's designed like a sweet, innocent boutique. Looks can be so deceiving.
Video Games
Critic's choice: Evo Games 6212 McCart Av, FW
Gamer heaven awaits behind the tinted windows of this newly opened shop. Shelves stacked with the latest gently used games or classics in good condition are available for many of the major consoles. They won't even kick you out for playing too long — it's encouraged! Enjoy the snacks and drinks during the weekly card tournaments while hanging out with other virtual addicts. Just remember to go home eventually.
Cigars
Readers' choice: Pop's Safari, 2929 Morton St, Ste A, FW
Critic's choice: Pop's Safari
Tucked behind the rows of tony West 7th boutiques and restaurants,  Pop's Safari doesn't much fit with its urban-chic surroundings. Stepping inside the door is like entering a members-only enclave for 19th-century robber barons. The shop is full of intricately carved wood and leather furniture, humidors, and even exotic taxidermy. Pop's ambience invites you to kick off your wingtips and light one of the reasonably priced stogies lining the walls. The shop also sells pipe and cigarette tobacco and beer by the bottle. Did we mention the freakin' taxidermy?
Future Garage Sale Items
Critic's choice: Forever Young Records, 2955 S Hwy 360, Grand Prairie
Vinyl albums were the way to listen to music until tapes came along and then, in the 1980s, the compact disc. CDs were smaller, lighter, easier to store. You could listen to a whole album without having to flip it midway through. You could carry CDs in a car in Texas without them melting into wavy Frisbees. In recent years the trend has begun reversing. New bands are releasing music on vinyl. Consumers are gaga over the warmth of the tones. Modern vinyl is heavier and more durable. Doesn't scratch as easy as the old stuff. Blah blah. People will soon rediscover what others learned 30 years ago — vinyl albums are a pain in the ass to store, transport, listen to, and protect from the elements (although they are easier to do lines of coke on).
Cheap Threads
Critic's choice: Bess & Evie's, 931 Foch St, FW
This is a vintage dress shop that's only cheap by comparison — unless there's a rack of sale outfits out front. When owner Kalen Ruiz puts her elegant 1930s, '40s, '50s, and '60s clothes on sale, you'll find excellently priced items in almost as good a shape as the day they were first bought (or made). From shimmering dance gowns to elegant Jackie Kennedy-style shifts and sundresses, the sale rack offers plenty of finds. A recent trip produced a full-length sleeveless cotton-print dress for $12, perfect for lying around the house in the heat, congratulating yourself on your bargain-hunting talents. A wall of shined-to-perfection pre-owned boots are lagniappe here. Just remember: Go for the sidewalk sale racks.
Place to Blow Lots of Money Accidentally
Critic's choice: Half Price Books, 770 Road to Six Flags E, Arl
We all know the drill: You finally bring that basket of old books to Half Price, check in at the buy-back counter, then scamper along to browse the aisles while attendants tally up your payout. Your name crackles over the loudspeaker: The book appraisers have an offer. Total: $2.13, and you can take it or leave it. You grumble and take it. An hour later, you slap a towering stack of books next to the register — all sorts of must-haves, including but not limited to a faded Mickey Spillane compilation, an encyclopedia of tractors, a Scrabble dictionary, a Chinese-made book light, and a vinyl recording of Milli Vanilli's Girl You Know It's True. The cashier rings you up. Total: $112. You hand over your hard-earned clams and haul off your bounty, convincing yourself that, hey, at least you're $2 richer for the visit. This chain beloved by so many has eight locations in Tarrant County. This one in Lincoln Center is right by an excellent restaurant for sitting down to read one of your new purchases, with other funky and not-so shops nearby for running other errands (or as an excuse for getting to Half Price in the first place). But they're all great.