First, thank you for supporting local music. As you've probably learned by now, the best stuff doesn't always come from someplace else. Like, say, Brooklyn or Portland. Or Boise. Sometimes your backyard is as fertile an artistic breeding ground as any other place in the universe. Good for you for knowing that.
Lucky you — you get to live in North Texas, home to easily one of the most dynamic music scenes in the country; you're even luckier if you have a Fort Worth address. Sure, you might have to work a little to tease out the good music in our neighborhoods, but if you do, you are rewarded on more than just an aesthetic level. Your support for local artists keeps the local economy humming, and thriving local economies are great for the global economy. The warm fuzzies should course through your soul just knowing that the $10 you shelled out for a local CD or band t-shirt is not going into the pockets of some fat-cat New Yorkers or Angelenos. Supporting local artists, frankly, is just part of fostering sustainability.
And what's not to like? Prefer hard-charging, no-nonsense rock 'n' roll? Try Quaker City Night Hawks, The Hanna Barbarians, or The Frisky Disco. Garage-rock more your thing? Check out The Longshots, We'reWolves, or War Party. Or maybe you dig neo New Wave. Well, if you haven't heard Burning Hotels, Ice Eater, or Ronnie Heart, you haven't heard anything yet.
You probably need to get out more, and to inspire some (geographically concentrated) wanderlust, we offer up the 11th Annual Fort Worth Weekly Music Festival, one fun-filled day of 48 of the most ass-kicking independent artists in the Greater 817. Taking place in eight venues in the West 7th corridor on Sunday, June 23, MAF '13 is free, and what could be more sustainability-encouraging than that? — Anthony Mariani
[box_info]
Click here for the complete lineup to this Sunday's festival!
[/box_info]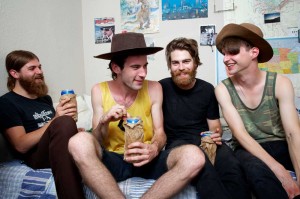 Band
While certainly not comprehensive, this list acknowledges the great bands in town that are moving forward. One group that few people ever expected to see nominated here is The Unlikely Candidates, whose Brit-influenced radio rock recently got them signed to Atlantic Records. The Candidates' Big Apple swagger is shared by Burning Hotels, who pump out sexy, propulsive, glamorous post-punk. The Hotels have been around about as long as Calhoun, founder Tim Locke's electro-rock outfit that's about to release a new record. Paperweights will follow twang-free Southern rockers The Orbans' sophomore album. Spacey surf-punks Fungi Girls and operatic demons Pinkish Black both put out new albums in 2011, and the greasy Quaker City Night Hawks and trippy-dippy Skeleton Coast both released 2013 album of the year nominees. — A.M.
ROCK
The Fort can definitely bring the rock. All manner of it. The Hanna Barbarians take most of their inspiration from the blooze: Muddy, melodic, and often loud, their songs are superimpositions of the Mississippi Delta (circa 1950) over the Trinity River. Foxtrot Uniform also harks back to rock 'n' roll's genesis but adds some soul and groove. Early American sounds have little to do with the remaining candidates: KatsüK is partially informed by a world-music vibe, Secret Ghost Champion is moody and psychedelic, We The Sea Lions meld hard-charging mod-rock with rich melodiousness, and the folks of Year of the Bear will punish you with their walls of unremitting, multihued sound. See? Something for e'rybuddy. — A.M.
NEW ARTIST
As these nominees prove, Fort Worth's scene is only getting stronger. The Longshots are anything but — though formed only recently, they played a sanctioned South by Southwest showcase. Their chief competitors seem to be Ice Eater, the sinister and synthy brainchild of Zachary Edwards and former Burning Hotels drummer Wyatt Adams; former Stella Rose frontman Stephen Beatty's brooding, ticking-time-bomb outfit Un Chien; and Missing Sibling, a noir-pop side project of current members of KXT darlings Calhoun and Fate Lions. But don't count out the young'uns. The bristling, countrified Patriot is led by charismatic wonder Jake Paleschic; the darkly psychedelic We'reWolves put out one of the most arresting debut albums of the year; and Americana-influenced rockers Siberian Traps may be new to Fort Worth but have been around for a while. The Fibs and The Williams might steal votes from each other — the bands deliver a similar brand of whiskey-soaked, garage-inflected blues (think: Quaker City Night Hawks, War Party, The Frisky Disco). Both Animal Spirit and The Diabolical Machines have novelty in their favor, but where the former practices a restrained rowdiness, the latter is delightfully twee and punchy. The last nominee defies easy description. Loud, melodic, dynamic, brutalizing, fascinating, Sonic Buffalo is Fort Worth's answer to Jane's Addiction and Butthole Surfers. No bull, the Buffalo is the real deal. — A.M.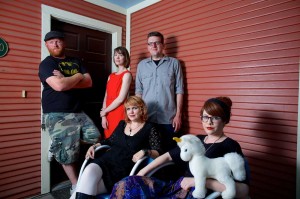 AMERICANA/ROOTS ROCK
What a busy bunch. Whiskey Folk Ramblers have just released a dandy of a new album, The Lonesome Underground, nicely melding the sensibilities of Tom Waits and John Steinbeck. And Telegraph Canyon and The Orbans are both about to release long-players — it's been three years since each band's last full-length. But don't count out The Will Callers, who've also just dropped a remarkable album, What Else Is Left?, and Derek Larson & The Leavers, whose new Blood on Blood offers a rousing but tradition-minded take on classic country blues. The newcomers have also been productive. Left Arm Tan has just put out Alticana, mixing downhome charm with smart lyrics, and several months ago Siberian Traps released one of the most brilliant albums anywhere, Blackfoot. Plus, Jacob Furr & The Only Road, Kevin Aldridge & The Appraisers, and Holy Moly all put out superior albums about a year ago. — J.F.
HARD ROCK
So maybe these guys have a couple beers now and then. Maybe they also smoke a bowl every once in a while. That still doesn't mean they're not serious about blowing your hair back with their thunderous rifferama and rhythms. The stoners include Fogg, a new trio focused on fuzzy, smoky heaviness; Vorvon, a super-group of Sabbath/Conan worshippers; and the self-proclaimed "shittiest" band in Fort Worth, the lovable Me-Thinks. Less stoned, The Dangits and The Phuss want to drive their furious, adrenaline-charged boogie right down your throat, and Rotten Roots know how to rock but aren't afraid to explore their contemplative, alt-country side. Newby Sonic Buffalo is definitely the most original nominee, serving up blistering melodic rock with thick grooves, everything powered by frontman Tac Willy's crazy-wild feminine voice. — A.M.
TEXAS MUSIC
Long, lanky Austin Allsup's powerful vocals and dynamic guitar style have jelled to make him a popular draw. The effervescent Charla Corn works her magic as a radio personality by day and singer-songwriter by night. The guys in the Joey Green Band have transformed themselves from fresh-faced youngsters playing battles of the bands into honkytonk-hardened warhorses in just a few years. The hirsute Phil Hamilton is no stranger to the Texas Music charts and to fans of meaty rockers and sweet ballads. Scott Copeland & The Haters offer a must-see show that's fun, energetic, and super-tight and with stage patter that's uproarious. The youngest nominee (and most musically dynamic here), Green Light Pistol has established freshness and originality in a genre often known for its imitations. — J.P.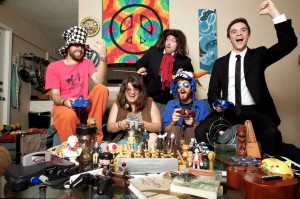 LIVE BAND
All of these bands draw well but for different reasons. Want to testify at the Church of Rock 'n' Roll? Check out Josh Weathers Band. Want an experience for your head and heart? See Burning Hotels. Want to feel irie, mon? Pablo & The Hemphill 7. Want to contemplate the cosmos via the Earth? Telegraph Canyon. Want to get good and greasy for some horizontal mamboing (or fighting, or both)? Quaker City Night Hawks. As for Holy Moly, just know that they're the only band whose music started a mosh pit at Billy Bob's. — A.M.
HARDCORE
Cowtown's hardcore scene hits heavier than a dumptruck falling from the sky, making your ears feel like they got punched with a sledgehammer. Big Fiction's technical prowess and knack for burying hooks beneath brutal walls of sound only augment the rage. Cadillac to Mexico's brand of melodic hardcore shotgun-marries sludgy distortion with massive grooves. Innards' sudden bursts of sonic assaults are tempered by dreamy aural textures (often in brainy time signatures). Corporate Whore bludgeons you with a mix of crust and death metal, and Unraveler's metal-influenced breakdowns and fantastical imagery are like a bad trip in the best way. — S.S.
HEAVY METAL
Fueled by booze, weed, and a groundbreaking lineage dating back to the early 1970s, Fort Worth's metal scene is all over the map — in a totally evil, bitchin' way. Black on High creates new darkness from the bones of Nixon-era hard rock and Reagan-era thrash. Cosmic Trigger's and Stone Machine Electric's atmospheric, proggy doom takes stoner rock into deep space, while Orthodox Fuzz and Southern Train Gypsy melt faces with Southern-baked rage. Sweetooth bangs like an all-night kegger, FTW's road-burned, apocalyptic biker-sludge is as heavy as it is groovy, and Tricounty Terror kicks down the doors of metal's boys' club like The Runaways commandeering a Russ Meyer flick. — S.S.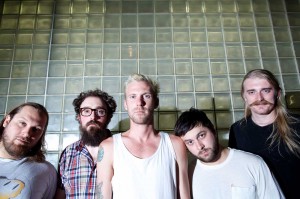 C&W
Tommy Alverson has spent decades kicking around Fort Worth, and he's developed a large fan base, a long discography, and a tight band. How far has he come? Willie Nelson sang on one of his recent albums, which is the equivalent of being knighted. Convoy & The Cattlemen, by comparison, are just babes in the woods but already adept at rockin' the effin house with their wheels-off tuneage. Guthrie Kennard is the bluesiest of this bunch, but he knows a thing or two about country — he's had a long affiliation with Texas Music pioneer Ray Wylie Hubbard. The Paychecks, plying pleasing honkytonk sound, are new but have seasoned members, some of whom made a name for themselves as 100 Damned Guns before breaking up a couple of years back. — J.P.
AVANT-GARDE/EXPERIMENTAL
The out-there nominee has to be Hentai Improvising Orchestra, a collective that doesn't make music as much as sonic art. On the complete opposite end of the spectrum is Alan, frontman Chris Hardee's vehicle that crafts symphonic rock grandeur with pop elements that doesn't sound the least bit pretentious or bloated. The moody post-rocking Constant Seas, dramatic and brittle-sounding Drift Era, and grungy Gonzo City and Slumberbuzz are creative jam-bands; Psychedelephant and Sym are techno wizards that know no boundaries. — A.M.
POP
Last year's winner in this category, D-Snacks offer restrained, precise, and utterly infectious blends of pop, reggae, and hip-hop. Veteran Lannie Flowers continues his conquest of U.S. and European music critics with his warm, Beatlesesque hooks and gorgeous melodies. Singer-songwriter and former American Idol contestant Tim Halperin specializes in piano tunes that highlight his casual mastery of white-boy soul. Last year's critically acclaimed album Indian Summer marked the end of an almost three-year hiatus for The Hendersons, the brainchild of Nolan Robertson, who plinks and plunks sunny, Donovan-like piano and guitar riffs with show-tune theatricality. Sounding like a different band from tune to tune, Kites & Boomerangs gracefully hop genres but maintain their anchor in world beats like ska and reggae. With Lindby, co-frontmen Nick Spurrier and Nick Goodrich give equal time to colorful synths and bright guitars. — J.F.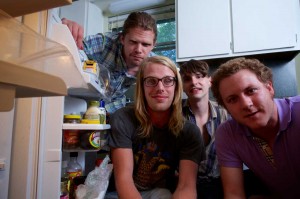 PUNK
All kinds of punk fer ya here. The metal variant includes veterans and 2012 winners Raging Boner, whose music owes as much to thrash and hardcore as to Black Flag, and Spacebeach, whose pounding noize is spacey and ominous. On the traditional tip, we've got Not Half Bad, inspired by frontman Matt Scifres' spleen-o-grams addressing societal ills. Pop gets its due via The Pajammas, who aren't afraid to delve into a little prog, and Perdition, an act that proves that punk humor is funnier when embedded in badass musicianship. Straight from the garage come Doom Ghost, a Replacement-ish quartet serving up melodic, anthemic choruses, and War Party, an amalgamation of proto-punk, '60s pop, and even soul. And so long to the recently disbanded China Kills Girls. We'll miss your trashy opuses, especially "Fuck Machines" and "All-You-Can-Eat Enchiladas." — J.F.
BLUES/SOUL
The namesakes of Luke Wade & No Civilians and Josh Weathers Band are both blue-eyed soulmen with powerful voices, backed by local music royalty. Conversely, guitar prodigy and crooner D. Anson Brody is backed by the world — he's making a record with digital contributions from random collaborators as part of his Open Source Year. The blues have a home with James Hinkle & The Transatlantics, led by an elder statesman of Fort Worth blues who recently took his Funkytown mojo overseas. Newcomers The Williams do that driving, Black Keys-inspired blooze thing to perfection, and Joshua Irwin specializes in a sweet, funky brand of Americana that will definitely get your toes tappin' and your head bobbin'. — E.G.
R&B/RAP
As this category proves, the Fort is international, yo. You can leave the "bitches" and "niggas" at the door when you step into Nice Major's house. The strong, poppy, melodic sophomore album, The Do You Believe Project, from this haircutter by day is ready for radio. There's a lot of future in Rivercrest Yacht Club's frontin'. Heffminster de la Roca, Generic, and DDS may delight in witty, erudite, semi-geeky wordplay ("switchin' to the bass like Optimus Prime"), but there's no denying the guys' righteous flow and the phat-ass beats rumbling from the rhythm section of LeeZurly (best bassist nominee Lee Allen) and The Rear Admiral (2012 best drummer nominee Lucas White). Mt. Olympus is the Fort's answer to Wu Tang Clan, featuring five of the sickest MCs in all of North Texas, including Dru B Shinin', whose tasty, hook-laden rhymes are nicely captured on his new album, All American, a nominee for album of the year. The street is represented by Immortal Soldierz, whose rhymes about crime, sex, and the underground have helped establish a huge following, and Kyeyote, a relatively recent Chicago transplant who tells tales from the dark side to inspire and lift up. — J.F.
JAZZ
Namesake bandleader of the Johnny Case Trio has been laying down smooth, straight-ahead piano licks longer than most of the other nominees have been alive, and he does it with reserved élan. Both Mix Magyk and Gunga Galunga whip up a high-energy, progressive style of funky jazz that has made them audience favorites. Bandleader Adonis Rose is one of the most sought-after stickmen in the country, and locals get to watch him do his thing regularly at Scat Jazz Lounge. Young torch singer Tatiana Mayfield is a throwback to the classy, elegant era of American music, and Flipside's amalgam of styles and influences defies easy categorization. Maybe "post-fusion" works best. — E.G.