The Internship (PG-13) Vince Vaughn and Owen Wilson re-team eight years after Wedding Crashers, and like most comebacks, this one falls short of the glory days. They play ace salesmen who are fired from their jobs and take internships at Google with a chance to land a permanent job with the tech giant. The rapport between the lead actors remains smooth, but the material just isn't there, with too many scenes devolving into so much babbling. The romance between Wilson and a poorly served Rose Byrne comes out soggy, and the older guys are portrayed as so out-of-touch that they don't understand their younger fellow interns' references to Harry Potter and the X-Men. It's time for these comic actors to start looking outside their familiar circle for new collaborators. Also with Aasif Mandvi, Max Minghella, Josh Brener, Tiya Sircar, Tobit Raphael, Jessica Szohr, Rob Riggle, Josh Gad, B.J. Novak, and an uncredited Will Ferrell.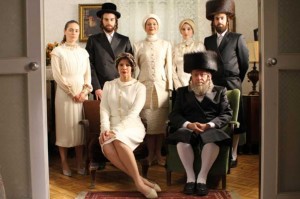 Iron Man 3 (PG-13) An excellent finish to the series. Suffering crippling anxiety attacks, Tony Stark (Robert Downey Jr.) must deal with a terrorist bomber (Ben Kingsley) who leaves him without power for his suit. New director/co-writer Shane Black likes staging low-fi action sequences that force Tony to rely on his unaided wits and limbs. The banter between Tony and Rhodey (Don Cheadle) may be a bit worn, but robbing Tony of his armor re-establishes the character's humanity in his love for his girlfriend (Gwyneth Paltrow) and his best friend (Jon Favreau). We wouldn't mind seeing this Tony every couple of summers. Also with Guy Pearce, Rebecca Hall, Stephanie Szostak, James Badge Dale, Ty Simpkins, and an uncredited Mark Ruffalo. — Steve Steward
Man of Steel (PG-13) Zack Snyder doesn't succeed in making Superman interesting, but he does succeed in making this familiar story feel rough, strange, and new. Henry Cavill plays the refugee from the planet Krypton who gradually discovers his superpowers while hiding them from the world. Snyder's nonsequential storytelling invigorates this movie for the first hour or so, but he does a poor job of introducing the characters. The destruction visited on Metropolis is cohesively managed, but because he hasn't set up what the city is like, the climax has no resonance. The movie opens some promising avenues for the future (and it's way better than Superman Returns), but it still leaves lots of room for improvement. Also with Amy Adams, Michael Shannon, Russell Crowe, Kevin Costner, Diane Lane, Ayelet Zurer, Antje Traue, Harry Lennix, Richard Schiff, Christopher Meloni, and Laurence Fishburne.
Monsters University (PG) The best Pixar movie since Toy Story 3 and one of the better movies about college ever made. Billy Crystal and John Goodman reunite for this prequel that follows Mike and Sulley through their freshman year at college, as they take an instant dislike to each other, run afoul of a hardass dean (voiced by Helen Mirren), and have to win a school-wide scaring challenge to get back in their major program. The comedy is gratifyingly back on point here, especially when Mike and Sulley are forced to join a rinky-dink frat full of outcasts. However, the story also takes some surprising twists that give further layers to these familiar characters. It's so good to have the Pixar of old back. Additional voices by Steve Buscemi, Peter Sohn, Joel Murray, Sean Hayes, Dave Foley, Charlie Day, Alfred Molina, Nathan Fillion, Tyler Labine, Aubrey Plaza, Bobby Moynihan, Julia Sweeney, Bonnie Hunt, John Krasinski, Bill Hader, Beth Behrs, and John Ratzenberger.
Mud (R) Jeff Nichols (Take Shelter) juxtaposes childhood against cold, hard reality in his second film. Tye Sheridan and Jacob Lofland play 14-year-old boys who discover a mysterious drifter (Matthew McConaughey) living on an island in the Mississippi River. Nichols evokes a world filled with stunted men who refuse to adapt to change, couching this story as a drama whose slow pace suggests the river's quiet, inexorable movement. The movie shines brightest when the characters finally come to grips with the hidden truths about themselves coming to light. Also with Reese Witherspoon, Michael Shannon, Ray McKinnon, Sarah Paulson, Joe Don Baker, and Sam Shepard. — Steve Steward
Now You See Me (PG-13) A much better movie about magicians than The Incredible Burt Wonderstone. Of all directors, Louis Leterrier (The Incredible Hulk, Clash of the Titans) pulls off this neat little bit of sleight-of-hand starring Jesse Eisenberg, Isla Fisher, Dave Franco, and Woody Harrelson as four stage magicians who execute a series of Robin Hood-like robberies of scummy rich people while being chased by a hapless FBI agent (Mark Ruffalo). Not everything here hangs together, but the actors are well-cast in their roles. Both they and the filmmaker seem to be having fun, and you may very well share in that sentiment. Also with Morgan Freeman, Mélanie Laurent, Michael Kelly, Common, and Michael Caine.
The Purge (R) This horror flick tries to get into social commentary. Big mistake. Ethan Hawke and Lena Headey play parents in a dystopian near-future America who hunker down in their mansion to survive an annual 12-hour period when all crime is legal. Writer-director James DeMonaco tries to use the setup to satirize America's class attitudes and love of gun violence. (Not surprisingly, poor people are the primary victims of the annual Purge.) Yet it's way too ham-handed and crude in its treatment of these ideas. Nor is the movie effective in any way as a thriller. There is honor in being a cheap B picture but none in being a pretentious cheap B picture. Also with Adelaide Kane, Max Burkholder, Edwin Hodge, Rhys Wakefield, Tony Oller, and Arija Bareikis.
Star Trek Into Darkness (PG-13) It's like The Wrath of Khan, except when it's not. J.J. Abrams' second adventure has Captain Kirk (Chris Pine) leading the crew of the Enterprise on a manhunt for a terrorist (Benedict Cumberbatch) with a mysterious history. The interplay between the crew members remains well oiled, and Cumberbatch kicks all kinds of ass as the bad guy. Abrams executes complicated action set pieces (like a scene with two spacesuited crew members shooting through space toward an enemy ship) with his customary flair, but even more impressive is how he manages to give longtime Trek fans what they want while still making his story new for a generation of newcomers. Despite some ragged plotting, this blockbuster is a worthy second episode in the series. Also with Zachary Quinto, Zoe Saldana, John Cho, Simon Pegg, Karl Urban, Anton Yelchin, Alice Eve, Bruce Greenwood, Peter Weller, and Leonard Nimoy.
This Is the End (R) Uproarious. Seth Rogen, James Franco, Jonah Hill, Jay Baruchel, Craig Robinson, and Danny McBride all portray themselves as self-absorbed weenies who hole up in Franco's Hollywood mansion when the apocalypse as described in the Book of Revelation starts to happen. While trying to survive, the boys rag on one another's career missteps and film a no-budget sequel to Pineapple Express, but they're all strongly characterized enough that you'll laugh a lot even if you don't know who the stars are. Co-directors Rogen and Evan Goldberg toggle nicely between the indoor hijinks and the effects-heavy depiction of the end of days. Also parodying themselves are Emma Watson as a crazed, ax-swinging survivalist and Michael Cera as a disgusting sexist cokehead who meets a satisfyingly hideous death. It's a bracing return to form for Rogen and company. Also with Mindy Kaling, David Krumholtz, Christopher Mintz-Plasse, Rihanna, Martin Starr, Paul Rudd, Aziz Ansari, Kevin Hart, Channing Tatum, and an uncredited Jason Segel.
World War Z (PG-13) Given this movie's troubled production history, it's somewhat miraculous that it comes out as well as it does. Brad Pitt stars in this extremely loose adaptation of Max Brooks' novel as a U.N. investigator who has to fly all over the globe to figure out how to stop a worldwide zombie pandemic. Director Marc Forster (Quantum of Solace) and the writers imagine the plague as a fast-acting bug that takes 12 seconds to turn people into a seething wave of ex-humanity that swarms like insects. The small-scale ending doesn't jive with everything else, but it's remarkable in its own way. Like its zombie threat, this movie is stupid, but it moves quickly. Also with Mireille Enos, Daniella Kertesz, James Badge Dale, Fana Mokoena, Ludi Boeken, David Morse, Peter Capaldi, Pierfrancesco Favino, Moritz Bleibtreu, and Matthew Fox.
DALLAS EXCLUSIVES:
Fill the Void (PG) Rama Burshtein's drama stars Hadas Yaron as an 18-year-old girl in Tel Aviv whose sister's sudden death forces her to choose between defying her family and doing her duty as an Orthodox Jew by marrying her widowed brother-in-law (Yiftach Klein). Also with Irit Sheleg, Chayim Sharir, Razia Israeli, Hila Feldman, and Renana Raz.