You've got the look, the swagger, the charisma, the edge.
You're just one guitar away from being a rock star.
And an amplifier, cord, strap, pick, etc.
You can get the whole package and more at the 12th Annual Fort Worth Guitar Show this weekend.
I've attended several of these shows over the years, and even bought a used jumbo Gibson acoustic guitar about 10 years ago from a vendor there and it remains one of my favorite all-time guitars.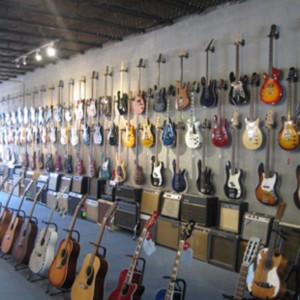 The show is the brainchild of Competition Music, a frequent winner of Fort Worth Weekly awards for being the best local guitar store.
The guitar show is from 10 a.m. to 6 p.m. on Saturday, and 10 a.m. to 4 p.m. Sunday at the DFW Marriott Hotel & Golf Club, 3300 Championship Parkway.
Admission is $10.
Door prizes are awarded hourly, and a no reserve auction will beheld at 2 p.m. Sunday.
More info at competitionmusic.net or call 817-535-2040.
Rock on.