The sisters were hungry. They had been doing housework and were ready for a break. So they got in the car and drove to Godfather's Pizza — one of their favorite restaurants in their hometown of Kansas City, Mo. They sat down at a booth, ordered The Supreme, and talked about the Bon Jovi concert they were planning to see. Paula Davis, 21, was planning to buy tickets the next day. Stephanie Clack, 14, was excited to be hanging out with her cool older sister.
Stephanie remembers the Bon Jovi song Paula played on the jukebox and the aroma of fresh-baked pizza. It was August 1987, and Paula's olive skin had tanned from the warm summer sun. Curly brown hair framed her heart-shaped face.
After dinner, Paula dropped her sister off at their parents' house. It was the last time Stephanie would see her sister alive.
The family knew almost immediately that something was wrong. "We got a call from Paula's roommate saying that something had happened because Paula never came home that night," Stephanie said.
One day later, a couple of teenagers driving down an Ohio road thought they saw a dead body lying in the dirt. They called the cops. Englewood police officers found a young woman's body, nude from the waist up, dumped near an entrance ramp to I-70, 587 miles and a nine-hour drive from Kansas City.
A coroner estimated that the young woman had been dead only about 14 hours. But it would take 22 years before the body was identified as that of Paula Davis. Even then, it only happened because of a sister's persistence, a rose and a unicorn, and the help of a national database now maintained in Fort Worth by the University of North Texas Health Science Center.
 ********
Stephanie graduated from high school, got married, had five children, and moved to Independence, Mo. But wherever she was, she kept up the search for her sister. She had little hope that Paula was alive.
"My grandmother died in 1990, and my mom died in 2005," said Stephanie, now 40. "There's no way Paula wouldn't have contacted us if she was still living." Paula also left her 10-month-old baby boy, Michael, behind. The baby was living with her parents; Paula and her husband were separated, and she wanted to keep the baby safe from a potentially abusive father.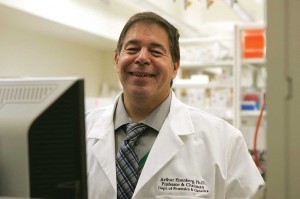 Paula's body and the missing-person report her family filed probably would have been matched up quickly if the body had been found in the state she'd disappeared from. But the 587 miles and three state lines meant that, until 2009, there was little chance of the two reports ever being cross-referenced.
In 2003 the National Institute of Justice began an effort to create a national system that would allow the cross-referencing of missing-persons databases and unidentified body reports. National groups working with NIJ grant money developed the two databases and the system that would allow not only law enforcement agencies but the general public to get access to the information.
Stephanie heard about the National Missing and Unidentified Persons System (NamUs) through a public service announcement on television. In October 2009 she logged onto the online system and entered her sister's basic information:
Race: Caucasian. Age: 21. Sex: Female. Last known location: Missouri. Date of disappearance: August 1987.
"I came up with nothing." Stephanie said. So she did the one thing she wouldn't have been able to do until NamUs was created: She enlarged her search by removing her sister's last known location, Missouri, thereby asking the system to search nationwide.
"Then I got about 50 matches," said Stephanie. "I was down to the last page of descriptions, and Paula was the very last one: File 985."
One detail convinced her: the mention of a rose tattoo on one breast and a unicorn on the other. "Once I saw the description of the two tattoos, I knew it was her," she said. She was right.
The discovery didn't bring Paula back to her family, and it didn't solve her murder — although putting a name to a victim often can be a major asset in an investigation. But it brought Paula back out of what Todd Matthews, director of communications and quality assurance with NamUs, calls "the land of the lost."
At any given time, there are about 80,000 missing-person cases in the United States. A lot of those cases resolve themselves naturally: A runaway comes home, or a lost child is found at a neighbor's house. But when the worst happens and that missing person is found dead and unidentified, the case is added to the country's growing list of 40,000 unidentified bodies or skeletal remains that need to be named.
"It's a mass disaster," said Matthews. "If it occurred all at one time, it would be an enormous news story. But it's happened slowly, and it's hard to see unless you're a family who becomes part of 'the land of the lost.' "
In 2010 UNT Health Science Center was awarded a grant by The National Institute of Justice to take over the management of NamUs. Currently there are more than 9,000 unidentified remains cases in its database, making it the largest source of such data in the country.
The health science center does far more than maintain the databases, however. The Fort Worth school is one of the country's leading centers of forensic science.
NamUs and UNT-HSC's Center for Human Identification work to identify human remains from around the world. The team recently did DNA sampling work for the Chilean government that could lead to identification of some victims of the Pinochet dictatorship. They have consulted with Libya about training scientists working to identify the victims of a murderous regime and are also involved in a case in Florida in which dozens of unidentified bodies have been found on the grounds of a scandal-ridden reform school. And in a South Texas county, DNA samples from the bodies of immigrants who die in the desert are sent to the Center for Human Identification.
B.J. Spamer is NamUs director of training and analysis at UNT. Her team of 20 scientists and analysts includes a forensic anthropologist, forensically trained dentist, fingerprint specialist, DNA analyst, and cybersleuth systems analyst Dustin Driscoll. Driscoll uses online databases and social media like Facebook, Ancestry.com, and census data to investigate the lives of missing people online and find out where investigators need to look and who they need to interview.
Together, the team's goal is to name the dead, find the missing, and give families the resolution they've been searching for, using DNA and data analysis.
"NamUs is a good thing that has been needed for many years," said Stuart Somershoe. A detective with the missing and unidentified persons unit at the Phoenix Police Department, he recently solved a missing-person case from 1996 by comparing the remains of a John Doe against a missing-person report filed in NamUs.
"Missing and unidentified cases fall between the cracks," Somershoe said. "Nobody advocates for the unidentified — they are nameless, voiceless victims."
 ********