Thousands of volunteers and private professionals assist vulnerable or incapacitated people in Texas. Most of them do it for all the right reasons, said Texas Guardianship Association volun-teer executive director Inez Russell.
"I see people who work in guardian-ships who are not profiting from it. It is a labor of love, and they are genuinely caring people who want to make sure that people who can't take care of themselves have somebody who will," she said.
The association helps to educate professionals, families, and volunteer guardians about guardianship practices.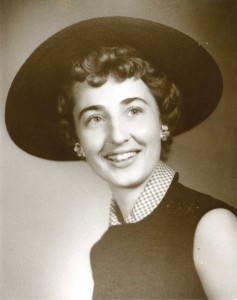 "I see a lot of cases where we have people who don't have capacity, can't make decisions for themselves, don't have family, have been in abusive situations, and need somebody to intercede on their behalf," she said. "We want to make sure the good that's done in guardianship doesn't get thrown out with the bathwater when we're looking at other issues."
In recent years, however, numerous Tarrant County residents have told Fort Worth Weekly about an overzealous system overseen by two probate judges, King and Judge Pat Ferchill. The Weekly first exposed the heavy-handed tactics used by Ferchill in a story about a Fort Worth girl named Katia ("Saving Katia," July 2, 2008). In that case, the court removed a girl from her mother in a secret hearing outside of her mother's presence. A subsequent article highlighted the court's methods in other cases ("Rethinking Guardianship," May 19, 2010).
Similar articles have appeared in newspapers across the country since then, including an Austin American-Statesman piece earlier this year that described how an elderly woman, Sophie Paulos, spent three months and $100,000 on legal fees to prove her mental competence. Paulos prevailed but told the newspaper afterward that she was humiliated and frustrated by her treatment.
That court picked on the wrong old woman. Paulos' son-in-law is former Texas Health and Human Services Commissioner Tom Seuhs, who vowed to seek guardianship reform through legislation. One of the lawmakers who listened is Rep. Stephanie Klick, a Republican from Fort Worth.
"I'm concerned about people who have worked all their lives and then had their life savings eaten up by these procedures," Klick said. "We can do a better job."
During this year's regular legislative session, she sponsored House Bill 2600, seeking to add protections for those being evaluated for guardianship. One proposal was to require referrals for guardianship to be made via sworn affidavit.
"The process for initiating guardianship needs to be tightened up," she said. "Someone who files something with the court needs a more formal affidavit rather than an informational letter that's not sworn."
The process should also be sped up to prevent excessive legal fees from piling up, and the courts should put people under guardianship only as a last resort, Klick said.
"The law says they are supposed to use the least restrictive means in handling these matters, and I'm not sure that's the approach that is always utilized," she said.
Houston-based advocate Michael Easton attended a hearing on April 15 at the Texas capitol on Klick's bill. Several judges testified against proposed reforms, he said.
"Klick introduced a wonderful piece of legislation that would add transparency to the process," he said. "[The judges] said it would clog up the system and cause more problems —  all vague and ambiguous reasons — and that everything is wonderful the way it is.
"Do you think they want to repair the system? They are happy with the way it is," Easton said. "Right now there is no oversight, and they can do whatever they want."
Klick's bill didn't make it out of committee this year, but she plans to push for similar reforms during the next legislative session. Her bill had backing from influential groups such as AARP and the Conservative Coalition Research Institute, a Texas-based think tank that advocates for individual liberties and limited government.
"I had people coming from all over the state who testified on the bill and thought it was a needed reform," she said.
Probate judges have expressed concerns that requiring affidavits might discourage people from reporting cases where people need to be placed under guardianship, leaving vulnerable people at risk.
Meanwhile, the courts can hold secret hearings and replace family members as guardians without giving them a chance to defend themselves. When defendants try to appeal decisions, judges can require that they put up expensive bonds beforehand, effectively pricing people out of the ability to seek justice. Trying to overturn a probate judge's decision can lead to a confusing maze of hearings, each step freighted with legal fees charged to the defendant or to taxpayers.
The Texas Probate Code allows something that most states don't: court-initiated guardianships. The law permits court-appointed attorneys and guardians who are representing a person to initiate the referral for a guardianship case. King requires a fairly simple letter to be filled out by a family member, friend, or agency such as Adult Protective Services.
All guardianships require the judge to consider less restrictive alternatives.
Critics complain of a closed, self-sustaining, incestuous system. Judges appoint attorneys to cases at rates that can approach $300 or $400 an hour. Guardians and attorneys, in turn, give money to judges by way of campaign contributions.
Attorneys who asked for anonymity explained the system this way: Judges cater to attorneys, who donate to the judges' campaigns. Judges earn high salaries with good benefits and pensions, and those who aren't attorney-friendly might soon be facing a well-financed challenger in the next election. Tarrant County probate judges earn $158,000 a year in salary, plus health benefits and a pension.
In 2010, King listed almost $30,000 in contributions even though he had no opponent in that year's election. Much of the money came from law firms and attorneys who benefit financially from being appointed to such cases. King is up for election again in 2014.
 ********