If you think it's difficult to take control of somebody's possessions and income, you've never seen a Tarrant County probate court at work.
Before Luck's husband died, he set up a trust that would provide for his wife as long as she lived. After she died, the trust properties would go to his brother's children. The trust included property and gas wells whose revenues were shared by Luck and the relatives. Dorothy Luck sold some of the land belonging to the trust but did not return the proceeds to the trust, causing her relatives to demand an accounting. Luck felt they had no right to do so. She said the trust was established for her use until her death, and relatives are trying to preserve as much of it as possible for themselves.
"This is all about money," she said.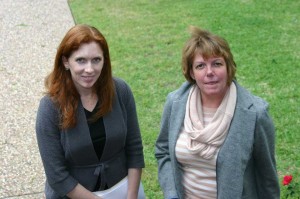 The 2008 lawsuit filed against Luck eventually led to a deposition on Sept. 8, 2010. Luck wasn't happy about having to drive the short distance to the ShannonGracey law offices to answer questions from strangers about her life and finances. The cantankerous woman butted heads with Bakutis and told the attorney that God was going to get him.
Bakutis earns his living as a probate attorney and knows the system inside and out. He threatened to initiate guardianship proceedings against Luck. She shrugged; she had no idea what he was talking about.
On Sept. 10, 2010, Monika Cooper filled out a referral form suggesting that Luck be considered for guardianship. The primary reason: "Cannot manage financial matters," Cooper wrote.
King initiated the guardianship process by appointing Griffith as guardian ad litem, a person who serves as a court investigator. On the appointment form, King referred to Luck as incapacitated even though doctors hadn't yet examined her. Then he appointed Cooper's law partner, Jamieson, to represent Luck.
King also issued a temporary restraining order to deny Luck access to her bank accounts. After the hearing, Luck went to the Edward Jones investment firm to withdraw some of her money to pay for a remodeling job that was under way at her house. She said Cooper appeared from out of nowhere and threatened to call the police.
"Monika came barreling into the office — it was a total surprise," Luck said. "I don't know how she knew I was there. What was she doing, following me around? She said, 'You put that money back, or I'm calling the police and have you put in jail.' "
King appointed Steve Katten as Luck's money manager. Katten was a player in a previous Weekly article that described how Ferchill's court took over the bank account of an elderly woman named Mary ("In Whose Best Interest," Sept. 8, 2010). The process was similar to what happened in Luck's case: The "concerned party" was someone with close ties to the law firm of the attorney appointed to handle the guardianship and the elderly woman's money.
In that 2010 case, Mary's court-appointed attorney said the probate court didn't seek out guardianship clients but only responded when social workers reported concerns. However, the person who reported concerns about Mary's welfare was Katten, whose law firm specializes in these cases. At the time, Katten was board president of Guardianship Services, a group that works closely with Tarrant County probate courts. He wanted Mary's money parked at Wells Fargo Bank. One of Katten's fellow Guardianship Services board members at the time was Kathy Christoffel, senior vice president at Wells Fargo.
One of Katten's law firm employees, Kim Olmedo, was a former president and board member at Adult Protective Services. Olmedo typed up an Adult Protective Services report online that expressed concerns about Mary. Before long, a guardianship case was in the works, instigated by attorneys, with legal costs deducted from Mary's estate.
In Luck's case, King changed focus from hearing the lawsuit case to determining whether Luck was mentally competent. He ordered a medical evaluation, and Luck visited two doctors at the University of North Texas Health Science Center. Fees were paid by Luck's estate.
The physician's certificate of medical examination defines an incapacitated person as an adult who is "unable to provide food, clothing, or shelter for himself or herself, to care for the individual's own physical health, or to manage the individual's own financial affairs."
In October 2010, UNT doctors Amy Moss and James Hall examined Luck, and Moss later provided an exam certification that cleared Luck of any competency problems. Moss checked "No" after the question, "Is the proposed ward incapacitated according to the given definition?"
The case could have ended right there.
King and the attorneys had other ideas.
In November 2010, Luck visited a doctor of her choosing, Dr. Mary Bret at the University of Texas Southwestern Medical Center in Dallas. The doctor found no incapacitation.
In January 2011, however, Moss revised her report after the court investigator requested a clarification. Moss's amended report diagnosed Luck with "mild cognitive impairment" and "partial incapacity." Luck needed supervision for "complex financial decisions" but "all other decisions can be made by Mrs. Luck independently," including the right to handle her own legal affairs, Moss wrote.
Luck's court-appointed attorney, Jamieson, is a member of the UNT Health Science Center Foundation Board.
After Moss changed her report, Griffith proposed a guardianship arrangement that would remove most of Luck's rights and could even force her out of her home and into an institution. Griffith is a Fort Worth attorney who focuses his practice on probate and guardianship issues.
A hearing was held on Feb. 8, 2011, and Griffith questioned Luck under oath. Luck was plainspoken as usual.
"What is your understanding of what this hearing is about?" Griffith asked.
"To take over my life, more or less," Luck said. "It's to have someone, a guardian, appointed to tell me how to spend my money and how to live."
Attorneys then spent hours questioning and cross-examining Luck about her finances and her medical evaluations. Griffith urged King to initiate a guardianship case. Jamieson said it was unnecessary, citing Moss's "ambiguous" medical evaluation.
"I think that when she talks about mild cognitive impairment that it does not rise to the level of a need for a guardian," she said.
Jamieson also expressed concern over Moss changing Luck's diagnosis after being contacted by Griffith. "I assume because Mr. Griffith realized his physician's certificate exam was not good enough to get him where he needed to be in this case that he went back to Dr. Moss," she said.
Still, in May 2011, King ruled in a closed hearing that Luck was incapacitated. He appointed Frost Bank as guardian of her estate and set aside an allowance for Luck to cover her living expenses. Frost Bank's vice president is John Sands, a Guardianship Services board member.
Luck tried to appeal the decision. Jamieson filed an appeal but didn't sub-mit the required $175 fee. In September 2011, the appeal was dismissed for non-payment of the fee.
"You can be minding your own business, and somebody can knock on your door and change your life forever, and you can't appeal," Ring said. "That is what happened in the Luck case."
Luck's profit and loss statement soon showed more than $125,000 spent on attorney fees. Luck went to the courthouse and filed a form to contest her guardianship case. She wanted her rights restored and her case overturned.
King again assigned Griffith as guardian ad litem. Luck hired Lewisville attorney Virginia Hammerle to represent her, but King didn't recognize her as an attorney of record. While Luck was fighting to overturn the case, King allowed Luck's guardian and appointed attorneys to settle the lawsuit with her relatives. Her bank account became several hundred thousand dollars lighter.
"It appears the guardianship was pursued to get this settlement without her input," Ring said. "The ad litem attorneys and banks all came together and settled the lawsuit on her behalf."
  ********
Hammerle got involved after being contacted by Ring. Hammerle is helping Luck to try to get the guardianship revoked and her rights restored.
"It looked like there had been a lot of over-reaching in the case," Hammerle said. "The medical records and factual records didn't support a guardianship, and the guardianship that had been granted had taken away all of her rights to contract and to make any financial decisions."
Hammerle was stunned by the bottom line.
"It cost her half a million dollars in attorneys' fees to go through this process," she said.
The settlement agreement put Luck's assets into a trust managed by the court-appointed Frost Bank. The only asset not included in the trust is Luck's house.
Last spring, Luck visited a neurosurgeon who evaluated her competency and found no mental incapacitation. Luck used the evaluation to challenge the guardian's decision to manage Luck's Social Security checks. The Social Security Administration viewed the tests and declared that Luck was fit to receive and handle her own Social Security checks. Those checks now go to Luck instead of to her account overseen by Frost Bank.
"The federal government is saying this woman is competent, and the state is saying she's not," Ring said.
Hammerle has filed a motion to have Luck's rights restored. But the court doesn't have to recognize it.
Working with Hammerle on the case is attorney Amanda Luna, who was concerned by how easily the estate attorneys involved in the civil lawsuit were able to initiate the guardianship case.
Other aspects also bother her: King agreed to a closed hearing with no doctors present and no cross-examinations when he declared Luck incapacitated; the court's attorney said Luck was spending money excessively on home remodeling even though there was no cross-examination of the contractor; the court's lawyer insinuated that Luck had given excessively to friends who might be taking advantage of her, yet no witnesses were called, and there was no comparison of her assets and the amounts given.
All of these matters could have been discussed in open court, but Luck's court-appointed attorney asked for a closed hearing. King agreed. Then King allowed guardianship based on the doctor's statement that Luck had difficulty with "complex financial matters."
"Don't we all?" Ring said.
Two years later, Luck has no idea how much she's worth. She's asked her court-appointed attorney and Frost Bank for an accounting of her assets but hasn't received one, she said. The people in charge of protecting her money have spent more than she ever would have but won't even tell her how much, she said.
The most recent accounting of her finances was filed with the court in July, covering June 1, 2012, to May 31, 2013. Attorney fees totaled $480,439, and guardian fees for Frost Bank were $16,855. Her cash on hand, which was about $1 million when the guardianship case began, is now less than $300,000. And the hits keep coming. Since July, attorneys and Frost Bank have submitted invoices for another $53,000.
"It's like a lamb to slaughter," Luck said.