In the legal profession, prestige is a big deal. An attorney's school carries a lot of weight in hiring decisions. The Wesleyan School of Law has about 3,800 graduates. In 10 years, it went from an unaccredited night program based in Irving to a fully accredited school in the heart of downtown Fort Worth.
Gaining accreditation isn't easy. Students who attend an unaccredited school are taking a risk. There's a chance the school won't gain accreditation by the time students finish their course work, if ever.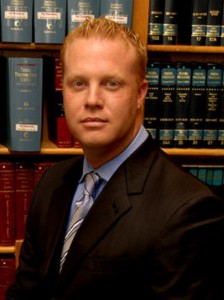 But the pioneering Wesleyan students persevered. Though the school is still not ranked highly in the prestigious U.S. News & World Report rankings, 80 percent of its 2012 graduates have found jobs, according to Law School Numbers, a statistics-driven website that compares law schools. The list of Wesleyan Law alumni includes several local judges, members of the legislature, and other elected officials such as Dallas County District Attorney Craig Watkins.
Graham, the Dallas attorney, was in the first class that attended school in the downtown campus. He graduated in 2000.
"That is the way prestige comes to a law school, he said. "It's a group accomplishment. It was our accomplishments in getting jobs that got Wesleyan accredited. It wasn't free, and it wasn't easy to go there during that [early] period.
"It was because we accomplished that goal that A&M purchased the school. They didn't have to go through that process and ask students to take a risk by going to an unaccredited school. They bought that process. In fact, they bought the prestige that came with that."
Judge Nancy Berger of the 322nd District Court in Tarrant County attended the first class at Wesleyan. She remembers scrounging for books and using Southern Methodist University's law library.
"Of course I have a lot of emotion invested in it, because I was there hoping it would become accredited, taking a chance on its success when I started out," she said.
"There was a lot of effort and a lot of synergy from the students who started the school," she said. "And you can see that enthusiasm waning after the purchase."
Berger, who is running unopposed for re-election, said she has a great deal of respect for A&M. One of her daughters attended that school.
"We have a lot of really good graduates from there," she said. "But the people who are caught in the middle who are younger than me, I worry about them finding a job later on when a potential employer tries to look up the Texas Wesleyan School of Law and there's not one."
Houston attorney David LaRue graduated from Wesleyan in 2000. He and many others wonder why the Wesleyan administrators didn't negotiate anything for the alumni.
"When I went to Wesleyan, it was only provisionally accredited as a law school," he said. "It became accredited on our clock. We paid our dues there, and when they sold it there were no provisions made for us."
Veilleux said that reissuing diplomas is an issue between A&M and the ABA.
"That's not within our power to negotiate," he said. "We simply don't have the authority to do that."
Norred, whose view represents the majority of Wesleyan Law alumni interviewed for this story, feels A&M is treating the Wesleyan Law alumni unfairly.
"All of this goes back to that meeting," he said. "We were all told we were going to be taken in, and we were going to be a part of their family.
"It's really not about the diploma," he said. "It's really not about the ring. It's just about their attitude."
Graham said that many of the alumni he's spoken to were excited by the prospect of joining the A&M tradition. He feels that Wesleyan, though it wasn't as established, had created its own tradition.
"You'll hear a lot of people talk about A&M's legacy and wanting to be a part of that," he said. "We have our own accomplishments, and they were purchased from us.
"We had it, we were developing it, and we were proud of our heritage," he said. "And now we sort of don't have one anymore."
********
Nationally, the job market for attorneys is in rapid decline, as are the number of admission applications being received by law schools.
According to data from the ABA, 11 percent fewer students applied for law school in 2013 than in 2012.
Furgeson said the legal profession is going through a sea change.
"There are not as many jobs as there were," he said. "Some of the statistics indicate that 30 or 40 percent of graduates across the nation don't get jobs right off the bat. The legal market has been hit hard by the recession, and jobs are not as plentiful as they used to be."
Despite the toxic job environment, Texas A&M School of Law saw a dramatic increase in the number of applicants in 2013 compared to 2012.
"Other law schools [around the country] are falling in admissions, and this one is bucking the trend nationwide," Sharp said. "We're pleased with what the A&M brand is going to be doing for that law school."
Furgeson believes that the A&M brand will be good for Fort Worth and the state as a whole.
"I think the Wesleyan brand was a strong brand in this region," he said. "Their graduates have made a place for themselves and brought repute to that law school. I just think it's going to get better because of the A&M brand and the resources A&M can bring to bear on that school."
Sharp told the Weekly that he is committed to keeping the law school in Fort Worth. In the future, he said, some freshman law students might take classes in College Station, and A&M administrators have discussed legal clinics or masters' programs on other campuses.
"I don't know of any conversation anywhere that would suggest that the main campus of the A&M school of law wouldn't be right where it is," he said. "In the acquisition contract there's a 10-year requirement that we have to stay in Fort Worth, and we put that in there to try to allay those fears."
Short said he hasn't heard any "substantive" discussion about moving the law school. The university, he said, is focused on strengthening its ties with the legal community in Fort Worth.
"Our graduates are passionate about the school and their involvement in our community," he said. "Some alumni are frustrated that they can't get diplomas from Texas A&M University, and I understand their perspective.
"But I've also heard from many alumni who are proud of their Texas Wesleyan diploma, and they have told me that they have no interest in a Texas A&M diploma," he said. "So there are different perspectives out there. Since this is an issue that is fully outside of our control at the law school, we try to remain focused on building the strongest law school, with the most successful and talented alumni, that we possibly can."
Norred said he would like to see Sharp address the alumni personally and tell them they are alumni of A&M law school. He added that he doesn't care as much about the diplomas as being able to count himself as an A&M alumnus.
"In doing that, it's a public promise to include us that I can rely on," he said. "Then it's a question of, is that enough? For me, that would probably be enough if they did it right. I would probably stand down.
"The worst thing they can do is nothing," he said.
And in that case, Norred said he would move forward with the petition, though he would prefer not to have to seek more confrontation with A&M.
"I will send it openly to everyone," he said. "That's not the right way to handle it. That will cause problems for them. I want to give them as much time and as much opportunity to do the right thing on their own, without us having to say, 'Look you're doing something wrong.'
"It's a big ship, and it takes it a while to turn around, especially when it doesn't want to," he said.