In an e-mail to the Weekly, Watson explained that A&M's decision not to issue A&M diplomas to Wesleyan Law alumni was based on the school's interpretation of the state's education code, which reads, "… no new department, school, degree program, or certificate program may be added at any public institution of higher education except with specific prior approval of the board."
By her logic, since A&M wasn't accredited until January 2013, the school didn't have the authority to operate a law school program before that time or to issue a JD degree.
During the September meeting, Watson told the group that A&M received a dispensation from SACS, the regional accreditation agency, to allow students who were set to graduate just after the acquisition but did the majority of their course work at Wesleyan Law to be treated as transfer students. Federal law requires that transfer students must complete one-third of their course work at the university granting the degree. The dispensation, Watson said, allows those students to graduate with degrees from A&M.
"We got a one-time exception for those students who are currently enrolled who will graduate in December that they could have less than one-third of their hours from Texas A&M and still get a degree," she said. "That's as far as we were able to get the [accrediting body] to bend."
Belle Wheelan, the president of SACS, said she did not recall A&M asking for any waivers and that the reissuing of diplomas "is not an accreditation issue; that is the university's issue."
"What would have happened once the two institutions merged, then Texas A&M's name would go on that diploma because that was the school that was granting the degree now," she said.
For the alumni, she said her organization has "no prohibition against putting both [school] names on the diploma. They could do that."
Watson said A&M is working on some sort of certificate, not a diploma, that would be issued to Wesleyan Law grads.
"It would say your name, and we'll work on it so that it's clear that you graduated from this university," she said. "We recognize this is an unusual situation for you — that in some ways your school of law is here, and in some ways it's not."
Of course, a "Texas Aggie Bar Association" already exists. It's made up of attorneys who earned undergraduate or other degrees from A&M and then went to law school elsewhere. But, Watson said, Wesleyan alumni wouldn't qualify for membership.
********
The Texas A&M University System is a sprawling empire of 11 universities, seven state agencies, and a health science center. It has a physical presence in 251 of the state's 254 counties, the most of any system in the state.
To the Aggies, the state's academic landscape looks like a Monopoly board. Small schools often get caught up in the conflict between the A&M and University of Texas systems. It's the same kind of hegemonic campaign that European colonial empires once engaged in as they planted their flags all over the globe.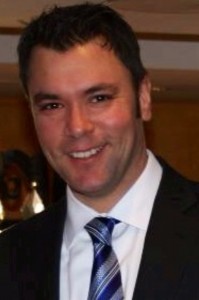 Buying a law school is tricky business. A university system must get the OK of the American Bar Association, SACS, and the Texas Higher Education Coordinating Board. Even if a university gets approval from those three organizations, the Texas Legislature could still kill the deal.
As complicated as that process is, starting a law school from the ground up is an even more arduous task. A new law school would have to be approved by all of those same bodies and by the legislature, and the whole project can be four to five times more expensive.
"Starting one is a $200 million to $250 million proposition, and buying one is a $70 million proposition," said John Sharp, the chancellor of Texas A&M University.
Retired U.S District Judge Royal Furgeson took the job in January 2012 as founding dean of the nascent University of North Texas Dallas College of Law. He is now going through the process of creating a law school from scratch.
"It is a challenge to start a new law school," he said. "For one thing, you have to start unaccredited. That takes two years before you can get provisional accreditation, if you do get it in two years. It creates anxiety. A number of things could happen, and you could be delayed." At his law school, he said, the vast majority of applicants are UNT graduates.
When UNT started talking about creating a law school, there were no public law schools in North Texas. Before A&M's acquisition of Wesleyan, the Metroplex was the country's largest urban metropolis without such a college. Because of the relatively short amount of time it takes to purchase a school versus building one, A&M beat North Texas to the punch.
It's easy to understand why A&M would want to buy a law school instead of build one from the ground up. What's less clear is why Wesleyan would want to sell the law program that students, faculty, and alumni worked so hard to build.
"You've got to understand: There's a number of us over here at the administration who spent a lot of time at that law school, so the law school was very dear to us," said John Veilleux, spokesperson for Texas Wesleyan.
Part of Wesleyan's motivation to sell was to provide funding for the continued renovation of the main campus on East Rosedale Street, he said. The university is the centerpiece of the city's $32 million  plan to improve Rosedale and reinvigorate the Polytechnic neighborhood. Among its announced projects, Wesleyan is planning a $1.3 million entryway for the school that will include a clock tower and new parking areas. There are also plans to build a $3 million conference center and renovate a historic building into a business center.
"It was a win for Texas Wesleyan because it allowed us to focus on our historic campus," Veilleux said. "It allowed us to bring in some resources, and Texas A&M will be able to elevate that law school with resources that we, Wesleyan, didn't have. So it's going to make the law school a nationally ranked law school in a very short amount of time, I'm sure. That's not something we would have been able to do."
In a way, A&M and Wesleyan were bound to find each other. In the years just before A&M came to the table, both Texas Christian University and UNT were reportedly interested in buying the Wesleyan law school.
It was no secret that A&M wanted a law school. The university has been trying to purchase one since the 1920s. The closest it came before the Wesleyan acquisition was in 1998, when a deal to purchase the South Texas College of Law went sour after a lengthy legal fight with the Texas Higher Education Coordinating Board, the governing body of the state's public institutions of education.
Though A&M has bought many colleges from various universities through the years, their acquisition of Wesleyan was a unique circumstance. Only a few times in the state's history has a public university bought a school from a private university without the purchased school going out of business.
In 1996 A&M bought the Baylor School of Dentistry. In that case, the name Baylor still appears in the official name: Texas A&M Health Science Center Baylor College of Dentistry. Retention of the Baylor name was a rare exception for A&M, which historically has been extraordinarily protective of its brand. In 2006 the university sued the National Football League's Seattle Seahawks for unauthorized use of the phrase "12th Man." Texas A&M copyrighted the term, which refers to its football fans at Kyle Field. The two sides settled, with the  Seahawks acknowledging A&M's ownership of the phrase.
When Wesleyan and A&M began negotiations, Wesleyan administrators sent a letter of intent to its alumni, supporters, and staff. The letter indicated the two sides were working toward a "strategic partnership" and that the school would be known as the Texas A&M School of Law at Texas Wesleyan University.
Alumni like Graham were excited that  their school was to be a part of the A&M brand.
"When we learned that it was going to happen, we were all laboring under the false assumption that A&M would do whatever they had to do to put as many A&M law degrees on as many walls as possible in North Texas," he said. "It just made sense to us that they would create a network of alumni where they didn't have one before."
Veilleux said Wesleyan didn't put the law school up for sale.
"We weren't thinking of selling the law school," he said. "Texas A&M approached us with a partnership that sounded interesting. We looked into it. Then we began negotiating."
He said that when the letter of intent was sent out, the two universities were hashing out joint masters' degree programs and shared space. But as the negotiations wore on, the discussion moved toward A&M buying the school outright.
"The structure of the deal very much changed," he said. "It became more of a transaction. The focus of some of those joint programs that were very much a part of the original deal didn't really make sense [anymore]."
Sharp confirmed that A&M was open to a partnership. However, he said the deal was never about who was going to operate the law school, but rather how the school's downtown facilities were going to be shared.
"It was originally a 40-year lease, and there was going to be some joint masters' programs and some things like that," he said. "In the end, both parties came to the conclusion that [that] was more complicated, and we just made it a straight-up purchase."
In cases in which one university purchases another, and the school that is bought goes out of business, the buyer assumes all of the responsibility of the defunct university. Under those circumstances, the purchaser would be obliged to reissue diplomas. But that's not the case in the A&M-Wesleyan deal, Veilleux explained.
"The reality is TWU still exists and is therefore the granting institution of those degrees," he said. "We didn't go away. We're still here. Texas A&M does not have the authority to issue a Texas A&M School of Law degree from 2007. They weren't the accredited agency. They don't have the authority to do that."
Short, the interim dean, said A&M still considers the Wesleyan Law graduates to be part of its law school community. He said he hopes the alumni will continue to mentor students and participate in seminars.
"All of our graduates — those from Texas Wesleyan law school and Texas A&M law school — remain an important part of our law school community," he said in an e-mail. "We include them in our workshops, continuing legal education seminars, and social activities.
"The one thing we don't control at the law school level is which diploma we hand out," he said.
********