Last September, alumni of the Texas Wesleyan University School of Law were invited to a meeting in downtown Fort Worth at the building that once housed their 24-year-old alma mater. A month earlier, Texas A&M University had completed a deal to purchase the school for $73.2 million. Though the physical space itself was familiar to the former students, many felt that they were walking in as outsiders.
Karan Watson, provost and executive vice president for academic affairs for Texas A&M University, spoke at the meeting, along with interim law school dean Aric Short. Many of the alumni were concerned that their law school was gone and wanted answers as to how, or if, they would fit into the A&M family.
After a brief introduction by Short, Watson immediately addressed the elephant in the room: Would the Wesleyan alumni receive reissued degrees from A&M?
"You all graduated from Texas Wesleyan University School of Law. That's it," she said. "You did not graduate from Texas A&M University. Texas A&M had no authority before we acquired the law school in August to grant any degrees in law.
"So that's it in terms of degrees and diplomas. We cannot reissue your diplomas; we cannot do anything about that," she said, adding that A&M could jeopardize its accreditation by issuing its diplomas to non-A&M graduates.
Her comments didn't sit well with the crowd. The exchange that followed between the alumni, Watson, and Short bordered on combative.
Many alumni who attended the meeting or watched a recording of it on YouTube, used word like "betrayed" and "abandoned" to describe how they felt afterward.
During the negotiations between A&M and Wesleyan, when the Fort Worth university was trying to win ex-students' support for the idea, Wesleyan sent a letter of intent to its alumni announcing the school's "strategic partnership" with A&M. The new name of the school would be the Texas A&M School of Law at Texas Wesleyan University.
The letter energized many alumni, who believed their law degrees were about to become more prestigious with the A&M name behind them. Several of them told Fort Worth Weekly that they believed that, once the partnership became official, their diplomas would be reissued as a matter of due course. Tantalized by the prospect, most of them supported the partnership.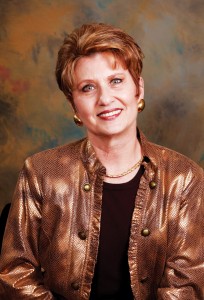 During the course of negotiations, however, the touted partnership became an outright sale of the law school. In part, it appears that the law school was sacrificed in order to pay for continued improvements of Wesleyan's main campus in southeast Fort Worth.
In the sale, "Wesleyan" was dropped from the school's name, and the excitement that the Wesleyan alumni had felt turned to confusion and anger. Their law school had vanished.
The former students believe they have lost a program they helped grow, that was accredited in part because of their accomplishments. And now they are the proverbial orphans left at the doorstep of an institution that doesn't want to acknowledge them.
But the loss of their law school has broader implications than just hurt feelings. They fear that having graduated from a law school that no longer exists could hurt their careers as they apply for jobs, seek to further their education, or move out of state.
Online records of the Texas Wesleyan School of Law have practically been scrubbed from existence. On the website of the Southern Association of Colleges and Schools (SACS), the organization that grants accreditation to law schools in this region, Texas A&M is listed as gaining accreditation in 1994, the year Wesleyan earned it. There's no record of Wesleyan Law. When former students apply online for a more advanced degree, out-of-state jobs, or another state's bar exam, Wesleyan Law isn't one of the listed options as accredited law schools.
Some alumni have heard rumors that A&M plans to some day move the university out of Fort Worth. University officials have repeatedly publicly committed to keeping the school in Fort Worth, though Chancellor John Sharp told the Weekly that administrators have discussed possibly having some freshmen attend law school classes at the university's College Station campus.
Wesleyan alumni Jared Julian said he was initially excited about the idea of joining the A&M family and gaining the prestige that comes along with that brand.
"It's been disheartening," he said. "It was represented to us that the value of our degree would, if anything, be enhanced. Instead, we feel very much lost. The law school and its reputation that the professors and students have built have been taken from us. We're getting nothing in return."
Now Wesleyan Law alumni are doing what lawyers do: They are organizing and gathering evidence as though preparing for a court case. Some alumni started Facebook groups on which people have discussed taking legal action against A&M.
Fort Worth attorney Warren Norred, who calls himself a "happy warrior," created a petition imploring A&M to reissue the alumni's law degrees. So far the petition has 243 signatures. In the petition, Norred writes that he and other Wesleyan graduates have looked for and could find no legal basis for A&M to claim it can deny them their reissued diplomas.
"The petition doesn't say emphatically that we're right," he said. "It just says we couldn't find anything."
Norred is frustrated that so many questions about the sale of Wesleyan remain unanswered, such as whether his school records are now subject to public information requests and how the erasure of Wesleyan Law will affect its graduates who seek to practice outside of Texas under reciprocity rules. In 26 states, lawyers who have passed the Texas bar exam are not required to take the other states' bar exams in order to practice there. But one of the requirements is that the lawyer must have graduated from an accredited law school.
"There is no place on the A&M law school website that tells Wesleyan Law alumni how you handle these issues," he said. "They don't want to take responsibility."
He believes that he is now an A&M School of Law graduate.
"Texas A&M purchased and renamed this school," he said. "They did not make it up out of whole cloth. If I were to ask Texas A&M School of Law for a list of graduates from 1994 to 2012, would I be on that list? If I am on that list, how can I not be called a Texas A&M School of Law graduate?
"The fact is, we do have a degree from Texas A&M," he said. "We just haven't been issued it."
Former student Matthew Graham, who practices in Dallas, noted that on its website, A&M often trumpets the accomplishments of Wesleyan Law graduates when they do something noteworthy. In those cases, he said, they are happy to acknowledge Wesleyan Law graduates as A&M alumni.
"It's a sort of strange, self-serving use of our accomplishments without allowing us to use their name on our resumé," he said.
Julian also feels that the relationship between A&M and Wesleyan graduates is decidedly one-way.
"[A&M officials] are saying 'Thank you very much. On the one hand, you created an excellent law school, and your reputation of the quality of attorneys is the reason we were attracted to the school. In return, we're not willing to recognize you,' " he said.
Graham isn't looking for a job, but if he were, he said, he wouldn't know what to put on a resumé.
"I don't even have a bread-crumb trail to get back to where the school is," he said. "If you go on the internet and look around a bit, it's been expunged.
"You can't buy a Wesleyan Law t-shirt, you can't buy a Wesleyan Law coffee mug," he said. "It's history now."
********