Though everyone onstage was wearing casual clothes, not everyone looked relaxed.
The adults had nothing to worry about. Professional musicians with the Fort Worth Symphony Orchestra, they had played Tchaikovsky's 1812 Overture zillions of times. The other musicians? Not so much.
That's probably because the oldest among them was 18.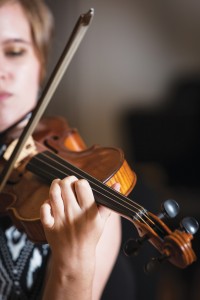 "This is going to be a great program," said the conductor, FWSO maestro Miguel Harth-Bedoya, from his place at the podium. "Eventually."
With the fall of his baton, the gorgeously melancholic sounds began to float through Bass Performance Hall's rehearsal space. Listening to the powerful, crisp sounds, you could tell that the kids –– some as young as 12 –– were ready for the big show in a few days. What big show? Oh, just the 50th anniversary of the Fort Worth Youth Orchestra. For the occasion, the FWYO and FWSO were going to perform together, a first for both organizations.
But first the kids had to figure out a particularly tricky passage.
"Sing more fully!" Harth-Bedoya shouted, jabbing his baton in the air toward an unfortunate section like a vengeful swordsman.
The sound rose a bit before the maestro called the orchestra to a halt and began, uh, describing –– sometimes in painful detail –– what had gone wrong.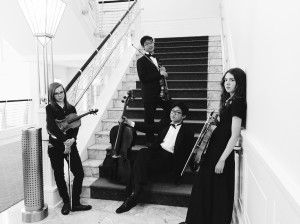 "Take a break," he finally said, and as the senior musicians drifted backstage, the teenagers plopped down into the seats. And started doing what kids do: pulling out their smart phones and cracking jokes.
 ******
As well as they play –– the FWYO has toured the world and mastered some of the most difficult repertoire ever penned — it's hard to believe that some of the youth orchestra musicians aren't even old enough to drive.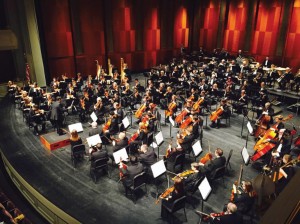 This kind of talent doesn't come without countless hours of work. And sacrifice. To prepare for the FWSO collaboration, each musician practiced for several hours a week in addition to taking private lessons and meeting for rigorous rehearsals at the youth orchestra's home for the past 46 years, Orchestra Hall, a sprawling one-story complex of classrooms and performance spaces at the corner of Granbury Road and Trail Lake Drive in southwest Fort Worth. (The FWYO is the only organization of its kind in the country to own its own hall. And it isn't cheap. The group recently had to raise more than $200,000 for a new roof.)
Like any student orchestra, rehearsals revolve around looking at the music, making notes, and, for string players, marking bowing, said FWYO Executive Director Willa Dunleavy. Most importantly, she added, they need to know how to properly listen to one another.
Dunleavy has more than 50 years of experience in music education. She has worked as a choir and orchestra director, and she has spent time as supervisor of choral and general music for the Fort Worth school district. Sitting in her office at Orchestra Hall, Dunleavy explained that excellence in classical music begins with simple steps.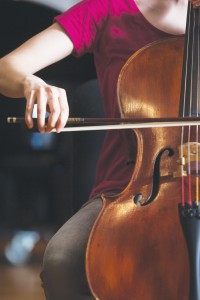 "The first thing the students do is learn how to tune as a member of an orchestra," she said. "That's a skill in itself."
Though the 15 minutes spent tuning eats up valuable rehearsal time, you can't move forward unless you've done it. Same with life. Learning to cooperate is an invaluable asset for any budding doctor, lawyer, or carpenter.
"Whatever these students' goals are in life, this experience will always be a part of them," she said. "They'll always know what quality is and how to begin something that's very difficult and see it through to the end. Music offers the ultimate learning experience."
The phone rang.
Dunleavy excused herself and took the call.
"Hello," she said into the receiver. "Yes, I'll be glad to meet you anytime you wish."
Knowing that this was easily the busiest week for her of the season, I was surprised to hear her open her calendar so willingly.
After she hung up, she offered a kind smile.
"That was a bank representative calling to drop off a donation," she said happily.
Most performing arts groups are on a shoestring budget, and the FWYO is no different. Students pay fees ranging from $200 to $600, depending on which level program they qualify for, but that still leaves a significant deficit that is cobbled together from private and corporate donations and government assistance. Not surprisingly, fundraising takes up a significant portion of the organization's time.
******