Rock and Roll and alcohol have gone together since Chuck Berry chased Maybellene around town in his V8 Ford, and sometimes it is understood that when you see certain bands play your sobriety is going to be tested. Friday night's bill at The Live Oak (1311 Lipscomb St 817-926-0968), headlined by Columbus, Ohio's Two Cow Garage, was just that type of show.
Two Cow Garage has spent the better part of the past decade and a half on the road preaching their punk infused alt-country gospel to anyone who has ever loved, lost, and needed to drink about it. Singer/guitarist Micah Schnabel is simply one of the best frontmen in the game. Think Lucero's Ben Nichols and The Hold Steady's Craig Finn tossed in a blender with a pre-hammock on stage Paul Westerberg and you get the idea. Schnabel and bassist Shane Sweeney worked the crowd as the band made their way through songs spanning their six studio albums. The highlight of the night was "Let The Boys Be Boys", from their forthcoming EP on Last Chance Records, which included shout outs to Slayer, forbidden fruit, and knock-knock jokes.
Denton's Brent Best, who took the stage before his labelmates TCG, is no stranger to Fort Worth crowds. Half the room joined in as he sang "whiskey is one of my favorite things, one of my top five things in the world." It is no secret that Best, who has fronted two of DFW's most successful bands in Slobberbone and The Drams, is one of the most charismatic and engaging songwriters in the area. His 45 minutes on stage, mixing songs from his past bands and his first solo record (due August 7th on Last Chance Records) ended just as it seemed he was getting warmed up.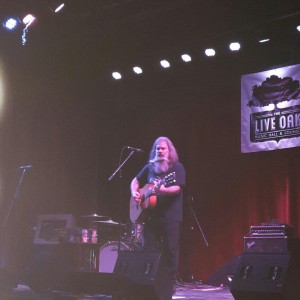 Not to be overlooked was the 35-minute opening set by Fort Worth Weekly Music Awards nominee for Best Song, Caliche Burnout, whose cheap booze and cheaper women anthems practically beg the audience to grab them a shot from the bar.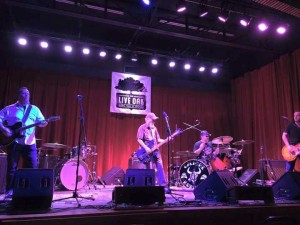 Whiskey was poured, tables were filled with empty beer cans, and before you knew it, Two Cow Garage was on their way out of town. Thankfully the band makes its way through DFW a couple of times a year, so consider this a warning to keep your ears open and your liver in shape for their next stop nearby.