With the temperature pushing 100 degrees, marching band members practiced inside the air-conditioned band hall at Southwest High School on a recent afternoon. About 200 students lined up in neat rows, shouldered tubas, trombones, and drums, peered at their music sheets, and lit up the room with powerful, extravagant parade songs. Every so often, band director Stacey Dunn stopped the players, barked out a few commands, and waved the musicians back to action. Later, Dunn pointed out that the Raider marching band was the city's first to compete in the University Interscholastic League state competition in 2007, and it's remained a Top 5 finalist ever since. A dozen Southwest students advanced to the state finals in 2010, the most ever from a local high school.
Kids are beginning to look at Southwest like a magnet school for music. And it's not just the marching band they want.
Across the hall, different sounds were heard. You'd recognize them if you've ever spent time in a recording studio with untrained players (sometimes referred to as "animal musicians"). Nobody looked at tablature on paper. They played riffs, ran scales, warmed up, stretched their fingers, and prepared to lay down tracks for an album.
"OK, guys," Marco Petrilli said into a microphone while sitting behind a large mixing board in the control booth. "Let's tune up again."
His voice was piped over speakers into the main room, where a bassist and drummer were set up, and into two sound booths, where a guitarist and singer were isolated. The musicians kept their eyes on one another through the soundproof glass.
The studio is state of the art, similar to many professional studios.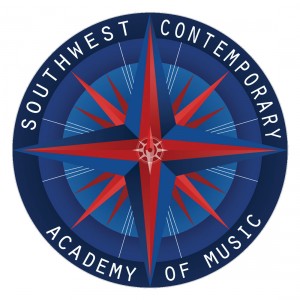 Southwest's Contemporary Academy of Music is a place where kids can learn how to create bands, record music, and make albums under the watchful eye of someone who could have served as a character model for Jack Black in School of Rock. Petrilli is a wizard musician and sound engineer who spent three years in the 1980s at New York City's Unique Recording Studios, where Madonna, The Rolling Stones, Aerosmith, and dozens of other huge artists made records. He also ran sound at the infamous Bottom Line in Greenwich Village and played bass in several blues bands in the 1990s.
Now a husband, father, and teacher, Petrilli remains the ultimate gearhead stagehand –– energetic, enthusiastic, forever fixing glitches, running cords, moving amps, setting up mics. He's a Pittsburgh native but looks and acts like a New Yorker. A swarthy fast talker with nervous energy and quick to break into a big toothy smile.
"I feel like I'm the most blessed man in the city," he said while turning knobs on the soundboard and getting ready to record a new song by Black Market Garden, the name of the four musicians in the studio. Either current or recent alumni, they rehearse and record at Southwest High, a 47-year-old school south of I-20 on Altamesa Drive.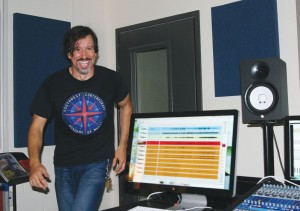 If programs like CAM existed back in the Stone Age when I was in high school, I might have been cutting albums instead of cutting classes. Playing guitar and writing songs were my favorite pastimes while growing up, but I found few outlets at school other than playing the occasional pep rally or talent show. I played a mean guitar but couldn't read music, so band programs didn't fit. I joined choir my freshman year at Arlington High School because I enjoyed singing, but the director demanded proper elocution. I felt like a douchebag pursing my lips just so, getting perfect vowel sounds. "Ooooooh." "Ahhhhhh."  None of my favorite artists sang that way. Leave it to high school to drain the fun out of music. I bailed the class as quickly as I could.
If I were attending Southwest High these days, I'd be in CAM, playing rock guitar, learning about amplifiers, stomp boxes, mics, electronics, software, mixing, mastering, and all of the other things that have taken me a lifetime to understand. Participating in the program doesn't mean someone will become a professional musician. I was destined to become a reporter. Music couldn't have changed that. Still, songwriting, performing, and recording remain the most comforting and stabilizing factors in my life to this day.
I found a kindred spirit in Dylan Mosley, 19, a recent CAM graduate and Black Market Garden's bassist.
"Music is something everyone should learn and feel," he said. "I know people my age who don't know an instrument at all. I say, 'You don't have to know it. Just pick it up and do something.' It's fun. It feels good."
CAM was designed to give an outlet to talented but primitive musicians. Instead, it spawned a simpatico intermingling of the marching band, rockers, orchestra, gospel singers, choir, rappers, and jazz players that is benefiting them all. They're becoming better musicians and increasing their chances of getting into college.
In recent years, for instance, Petrilli has been recording jazz and orchestral students for their submissions to UIL state rankings. They're competing for spots in the All-State Band, and the improved quality of their recordings under Petrilli's watch has helped create more successes.
"We're getting a lot of kids placing higher in state rankings because we have a recording studio," Petrilli said. "That leads to scholarships. It's not just for funsies. Kids are getting paid for their efforts."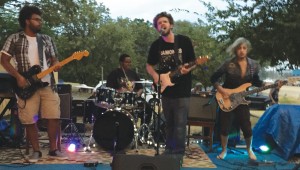 They're also getting out into the real world, earning money to play shows at local venues such as Shipping & Receiving Bar and the Republic Street Bar. The kids are minors and accompanied by Petrilli and other adult chaperones. Otherwise you might never guess that the band blowing your mind with tasty original rock or jazz is composed of teenagers still learning their craft in elective classes at a local high school.
"It's incredible," Mosley said. "I honestly didn't think it would flourish this much."
Mosley gets some credit as well. He was a freshman at Southwest when the program first began.
"There was a guy on an electric drum kit, and one guitarist on an amp, and a bunch of kids sitting around," he said. "I wanted to help make the program better. That's what you do in high school. You pick a club and have spirit and contribute to society. This program is right where it needs to be."
******